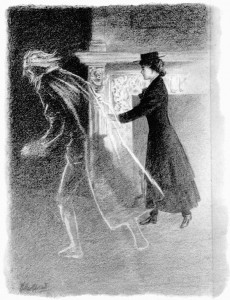 If conjuring up spirits with perfume is a sin, then let my confession begin here.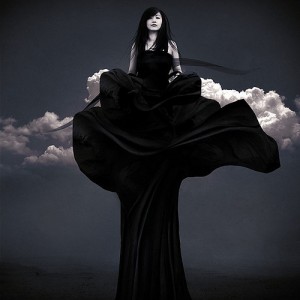 But I have an excuse. We're not talking about any old fragrance. We're talking about Roja Dove's Diaghilev.For almost a week after my initial sniff, I was detecting this scent in my dining room despite wearing – of all things – Dior Fahrenheit. At first, I attributed it to a phantom odor recall. Ah, yes, I do get those. Something akin to a drug flashback, or an olfactory daydream. I thought it was, as the Rolling Stones said, just my imagination. But it started getting strange. It was too strong and too beautiful – as if a ghost was sitting next to me wearing it. Only later did I discover the real reason – that paper blotter from my first sniff, dropped on a chair under the dining table.
Now, of course, I'm supposed to say that I don't believe in ghosts. Well, I would, except for the fact that I do. For me, spirits aren't spooky chain-rattling entities. They are real forces in the information world, highly networked and profoundly influential. Whether they share the consciousness of their hosts, I shall leave for others to decide.
Perhaps the spirit of Sergei Diaghilev was there with me. Perhaps not. But for several days, as I wore this scent dedicated to him, I could not help but think that if he were there, he would have loved it just as much.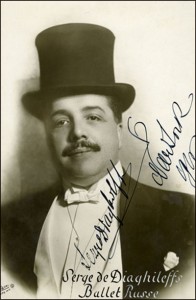 Why? I'll make it simple. It smells – to this poor excuse of a scent critic – like a lost Guerlain. It does not smell like a copy of any Guerlain I ever smelled, and yet it smells like a study of Guerlain. Perhaps it was the liberation of Dove's assignment – to create a scent dedicated to the Mitsouko-loving Sergei Diaghilev – that freed him to do a true retrospective. Perhaps he loved the very idea of Diaghilev as much as I love the very idea of every musician I've ever known – including my own son.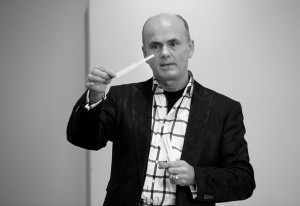 Perhaps it was the ultimate academic brief for a Guerlain alumnus who – in my humble opinion – is not merely the Professor of Perfume, but the Carl Sagan of the fragrant universe. Whatever the reason, I could smell the love of music, dance, and of the music and dance of perfume itself, in this fragrance. And – oh, yes – the love of Guerlain.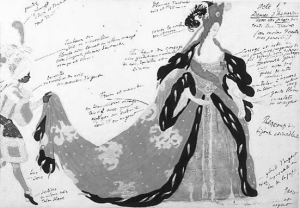 I could go on, but you would probably say "Get a room!" So I did. For one sleepless night at the keyboard, inspired by this wonderful fragrance. This passionate review, taking place somewhere in the dreamlike world of my alter ego, Redneck Perfumisto, pays homage to all the teachers of the musical and fragrant arts who I have had the honor and pleasure of knowing.If the spirit of Diaghilev should appear among theirs, it was only because he came to me on the fragrant cloud of a very special perfume.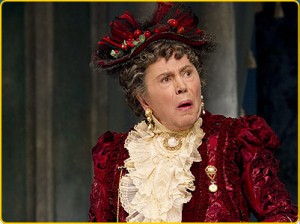 The rapping of elderly knuckles on the apartment door gave away its cheap construction. The old lady hesitated – doubting that any man residing there could be more than a charlatan. Mustering up some belief, but unable to pronounce his name, she improvised.
"Doctor D.? Are you home?" Then, more bravely, "I have a young lady to see you."
Suddenly, metal and chain were in motion. The door flung open. A stout, well-dressed man in a terribly dated vest smiled at her. His odd eyes made expression of more than bittersweet joy quite impossible.
"Please come in! Allow me to introduce myself, Madame. Ilja Davidov O'Hergé, at your service."
The old woman fought an urge to ask for some kind of credentials. Charmed momentarily by his pleasant demeanor, she told herself that she would snoop through his papers later.
"Well, Doc – if I may…"
"Most certainly, Madame!"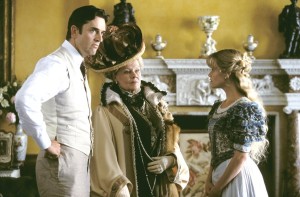 "This here be my best granddaughter Mitzl. Say hi to the gentleman, Mitsy!"
"Mademoiselle – it is indeed an honor."
"Come on, Mitsy. Talk to the man."
"That's quite alright. No harm in a little feminine mystique!"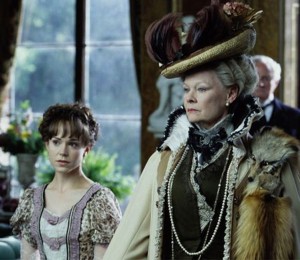 "There! You see? She don't act normal. All the other girls is a-yakkin' and a-textin' away about that Bieber fellow. And Mitsy just sits there. So I brung her to your charm school."
"With apologies, m'lady – I most certainly do not run a 'charm school'. However, I am said to have a knack for bringing out a young lady's inner beauty."
Carefully, the old lady leaned forward and whispered, nearly brushing her host's goatee.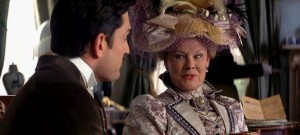 "That's what they tell me. And that's what we need. Inner beauty brung out. You see, Mitsy here is a Guerlain."
"Really!"
The woman crossed herself.
"As God is my witness, she has Guerlain blood in her. She ain't got the name, but she's kin."
"Fascinating! Indeed, I do believe I can see it."
"You're kidding!"
"Not at all, Madame."
"Why – you're just sayin' that. I knew it! You're no scholar. You're…."
"Madame – please yourself to view my diplomas at your leisure. But take heed of the true beauty in our presence, and dare not trample it with your doubts."
"Mitsy?"
"'Mitsy' – as you call her – is a classic beauty of the highest order. There can be no doubt that Mistress Mitzl was named for her great-grandmother – the fabulous Mitsouko. Yes. Mitsouko – who stole the hearts of critic and performer alike."
"Well, I…."
"Mitzl, darling – let's have a look at you…."
"There. Pouting as usual."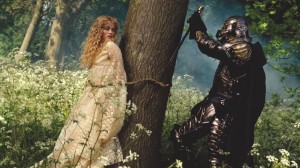 "Nonsense. That 'pout' is nothing but lovely labdanum lips – warm and inviting, yet subtle…"
And her bird's-nest of hair? What about that?"
"Carefree topnotes of bergamot perfection! She dares to remind me of the inspiring beauty of L'Heure Bleu!"
"Wait just a second, Mister. You're not one of those pimp fellows…"
"Really, Madame. As a man of the ballet, I have been called many things, but…."
"Forgive me, sir. I…"
"Madame – with your permission, I accept. Give me a month with your Mitsy, and I shall give you the beautiful young woman – no – the beautiful young Guerlain that was meant to be."
********************************************************************************************************* *************************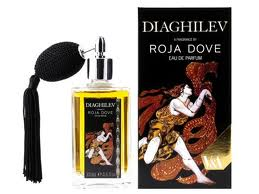 "Madame. May I present the beautiful, mysterious, Diaghilev."
"Diaghilev? What kind of name is that? It sounds like a planet in Star Wars."
"My dear lady. Exotic, perhaps, but so is our beautiful debutante."
"How come it ain't a flower or something?"
"Madame. Floral names are for strippers, trophy wives, and mainstream perfumes. My sister as well, but let's leave her out of this."
"Sorry to offend, guv. It's just so… Well, it's artsy."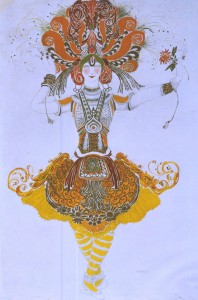 "Madame. Diaghilev is more than artistic. She does not merely honor art. She is art. Every facet of her being tells a story – an honor to the era of her heritage, to her namesake, and to the scent he loved. Hers is not a beauty imposed upon her by the lesser circumstances around us now. Hers is a beauty born to return – rooted in history but flowering anew. By her very nature, she transcends the modern world, remembering what art and joy cannot forget."
"My apologies. Do go on, Professor."
"Mademoiselle."
"Oui?"
"As your final test, please take your leave. You are free to go."
"As you wish. Grandmother – good day."
"Charming! How'd you get her to talk like that?"
"Positive reinforcement. Come. To the balcony."
"Oh, my! You have a balcony?"
"Some may call it a fire escape. However, I have no intention of leaving my music and piano behind in the event of inferno. I shall play and sing to my rescue or my roasting."
"There! There's me Mitsy! Look at her!"
"Careful – let's not interfere."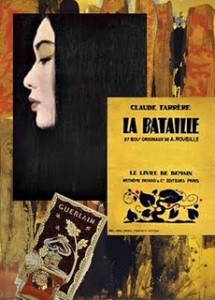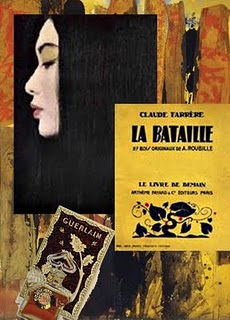 "The lady in the kimono is talking to her."
"I believe she just gave our lovely Diaghilev a compliment."
"Now that man."
"A man of some means, I would say."
"Oh, my. He's calling a taxi for her."
"It's her sophisticated chypre. Just a hint of modernity, but classical in feel and construction. A man of taste simply can't resist."
"I'm impressed!"
"Keep watching."
"Oh my. That cowboy motorcycle person just threw his jean jacket on that puddle by the taxi."
"Yes. He is undoubtedly intoxicated by hints of spice, as well as animalic and leathery undertones."
"Animal Undertones? Lordy! Is that the new line from Victoria's Secret?"
"You might say that."
"She's gone!"
"Ah, yes. To the art museum. Then the ballet. Where she belongs."
"Oh my. My oh my. She's all growed up. I think I'm going to cry."
"There, there. Here – take my handkerchief."
"What do I owe you?"
"Not a thing. The pleasure of seeing beauty to its rightful place is all that I require."
"Are you sure?"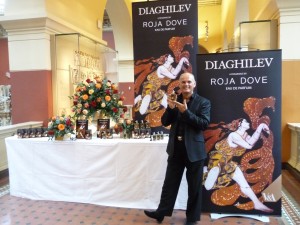 "Quite. Well, I suppose there is the small matter of paying that wonderful gentleman at Harrods for her new perfume."
"A bottle of perfume? Done."
"Perfect. However, I must confess. That would be two bottles."
If you would like to try the finished product we have a 5mL sample of Roja Dove Diaghilev to giveaway. To be eligible leave a comment saying where you would like to be found wearing Roja Dove Diaghilev…the ballet, the theatre, a museum or someplace else and for extra credit name your favorite Diaghilev production and Oscar Wilde Play or Book Draw ends August 27, 2011.
–Neil Sternberg, Contributor
Art Direction: Michelyn Camen, EIC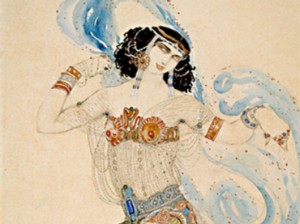 Editor's note: Why Oscar Wilde and Diagilev? Dear readers, they were contemporaries and Neil presented Act 2 of this review of Roja Dove's Diagheliv in a style reminiscent of Oscar Wilde 'Importance of Being Earnest'. Diaghilev was a tastemaker, a despot, a hustler and a genius, as was Wilde. They moved in the same artistic circles. In Paris in May 1898, Diagheliv went to see Oscar Wilde, and ten years later Wilde created the costume design for "Tragédie de Salomè." Act 3- Mitsoukou was created in 1919
"A work of art is the unique result of a unique temperament"-Oscar Wilde