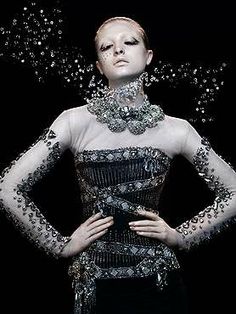 Photo from Swarovski Crystal ad campaign
"Earth's crammed with Heaven," wrote the poet Elizabeth Barrett Browning, rejoicing in the spirituality of nature. Even its subterranean depths, shrouded from sun, issue forth gemstones that magically catch and transform light.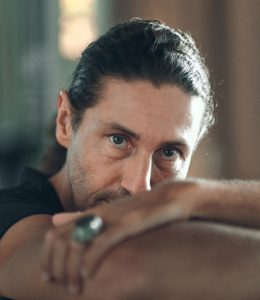 Olivier Durbano courtesy of Olivier Durbano
These are the subject of jeweler and perfumer Olivier Durbano's Parfums de Pierres Poèmes (perfumes of stones poems), which encapsulate in fragrance symbolic, visual and emotional facets of the gemstones with which he works. The first in the series, Rock Crystal, created in 2005, fuses the aromas of spiritual resins with earthbound notes of spices and woods to create a perfume that is both worldly and transcendental — and my favorite incense perfume to date.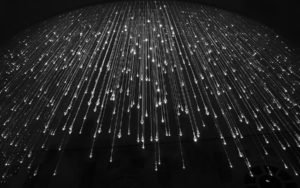 Photo by Jessie Gould
Rock crystal, or clear quartz, occupies an extraordinary place in both spiritualism and science. Its ability to transmit energy not only as a conduit but as a source has made it part of everyday technology, and, for millennia, it has been seen as a powerful talisman by cultures the world over. It was thought by the ancient Greeks to be petrified water flowing down from Olympus; in Vedic belief, wearing white crystal could give happiness to the dead, while the Maya regarded it as a source of divine power. For Durbano, rock crystal "represents the link between man and nature, the notion of man's place within the universe. A union of man and God."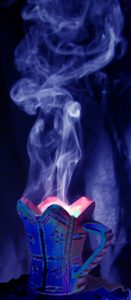 Dhofari Frankincense Burner, photo by Ross Hayden
Rock Crystal is composed of materials that suggest the celestial and earth, conjuring both the natural world and our human attempts to summon heaven. Durbano has said he is drawn to the smells of old stones and churches and this is evident in Rock Crystal. Smoky frankincense dominates the opening but is tempered by a steely mineral note that feels elemental, chilly and almost damp. Herbaceous coriander then emerges with its perfume of soapy kaffir lime and bark, and grounds the ephemeral quality of the incense, giving it weight. The churchy frankincense remains the commanding note throughout the development of Rock Crystal; but here, the resin's coniferous quality is enhanced by woods and moss.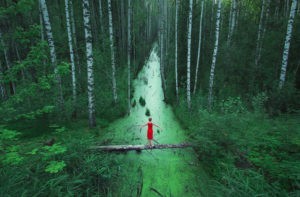 Photo by Ivan Letohin
While Rock Crystal's initial effect is one of coolness, it is soon heated by anisic black pepper in its top notes as an amalgam of spices emanates in the middle stages. As the perfume develops, cumin, with its human tang of sweat, imparts an earthiness that is amplified by the warmth of benzoin, used here without a trace of its usual vanillic sweetness. An assertive woody note also comes out in the middle stages and grows stronger as Rock Crystal dries down.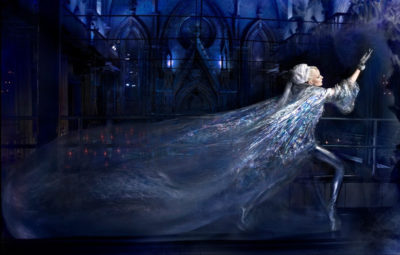 Daphne Guinness, photo by Markus Klinko & Indrani
Incense smoke tendrils and the resinous arms of the forest stretch heavenward, as if seeking connection with the divine. Their fragrance gives Rock Crystal its spiritual, contemplative aura, while subtle rooty aromas of moss and vetiver and the warmth of the spices add a connection to the earth. Together, the notes merge into a perfume of dualities: both churchlike and primeval, oscillating between cool and warm, a modern translation of ancient spirituality and kinship with nature into scent. Rock Crystal is proof that, as author Jules Renard reflected, "On earth there is no heaven, but there are pieces of it."
NOTES: Top notes: orange flower, pepper, coriander, cardamom, cumin; middle notes: frankincense, olibanum, benzoin, myrrh, cistus; base notes: sandalwood, cedar and vetiver, everlasting flower, oakmoss, musk.
Sample of Rock Crystal from my personal collection. Opinions are my own.
Lauryn Beer, Sr Contributor
Editor's Note Olivier will be launching his 12 fragrance in September 2016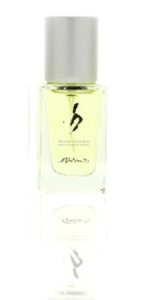 Thanks to the generosity of Olivier Durbano, we have a 15ml bottle of Rock Crystal for one registered reader worldwide. To be eligible please leave a comment with what appeals to you about Rock Crystal based on Lauryn's review and if you have a favorite Olivier Durbano Perfume. Draw close8/20/2016
We announce the winners only on site and on our Facebook page, so Like Cafleurebon and use our RSS option…or your dream prize will be just spilled perfume