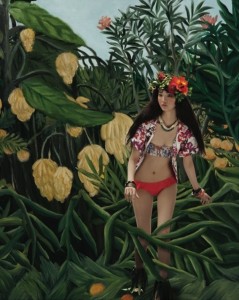 Welcome to the Jungle": Henri Rousseau Homage by An Jisup for Vogue Girl Korea
"Here is adventure. Here is romance. Here is mystery. Tropical rivers – silently flowing into the unknown. The unbelievable splendor of exotic flowers … the eerie sound of the jungle … with eyes that are always watching"-Disney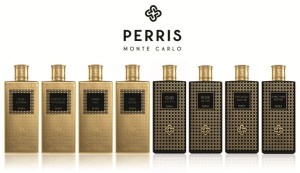 Launched in 2012 and hailing from Monaco, France the Perris collection by Perris Monte Carlo is an ode to opulence and a reminder that great fragrances and the highest quality ingredients go hand in hand. The brand is known for using the best oils and absolutes this beautiful world has to offer and the two new Nosy Be scents, Patchouli Nosy Be and Ylang Ylang Nosy Be , composed by Jaques Fleuri of Robertet in collaboration with Gian Luca Perris reinforces the Company's comittment to this dedication.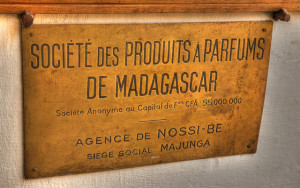 The collection is a dedication to the Nosy Be Island near Madagascar which produces a great deal of raw materials for perfumery, so much so that the island has been given the nickname "perfume island". Ylang Ylang Nosy Be whisks my soul away to the Nosy Be island. The fragrance is definitely dedicated to the Ylang Ylang flower as it can be detected from start to finish, however it's not linear nor a soliflore.It is much more.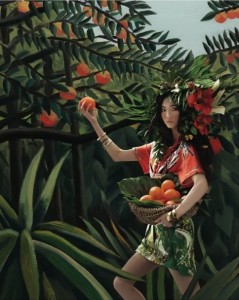 Welcome to the Jungle": Henri Rousseau Homage by An Jisup for Vogue Girl Korea
The opening begins with a wonderful blend of ylang-ylang, citruses, and spices which all accentuate ylang-ylang's fruity, fresh, and slightly spicy aromas. At the heart is of course ylang-ylang again, but this time its couples with a floral bouquet to enhance the enchanting and narcotic floral effect of ylang-ylang and to cut down the medicinal aroma often found in the dry down.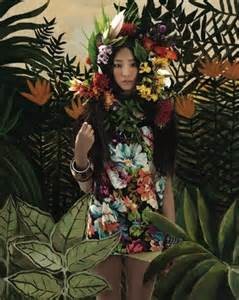 Welcome to the Jungle": Henri Rousseau Homage by An Jisup for Vogue Girl Korea
At the base there is woods, vanilla, and of course more ylang-ylang which all provide a soft farewell to my dream get away on that exotic island. The fragrance has wonderful tenacity, and great development, the longevity is moderate and sillage excellent. Although marketed to women, I can attest that as a man who loves narcotic florals it is wonderful for any gender. As spring approaches and warmer weather I think that Perris Monte Carlo Nosey Be Ylang Ylang will just bloom, languid and seductive on the skin
Notes: Ylang ylang, lemon, grapefruit, cardamom, jasmine, orange blossom, damask rose, labdanum, vetiver, cedar, vanilla,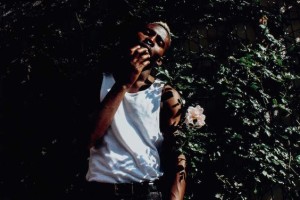 Black Men With Flowers by Berlin-based Nigerian photographer Lynette Luna
Flower of Flowers By The Nosey Artist
He knew love but didn't know himself,
Faith in the above no hope for nothing else
I saw beauty in his buds that loomed over the shelf,
I got closer to his soul and he smelt like flowers
Exotic was his touch intriguing was his mind,
His search for wisdom's worth was too great to define
When all was said and done I wish we never tried,
Eventually his will begin to wilt like flowers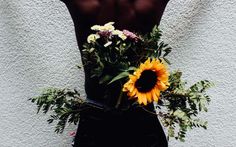 Black Men With Flowers by Berlin-based Nigerian photographer Lynette Luna
Maybe this is just a season and soon he'll start to bloom,
He gave me many reasons why now he needed room
Perhaps it's all a lie but why should I assume?
I just pray the rain will wash his pain and heal his flowers
There is a time for everything and now it's time to part,
They say love is a choice I believe that it's an art
Requires tender loving care each and every hour,
I should have did the same when it came to his flowers
–The Nosey Artist, Sr Contributor
Art Direction: Michelyn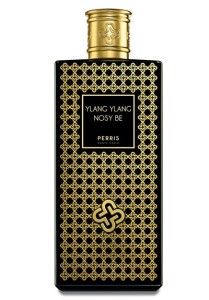 Thanks to Perris Monte Carlo, we have a draw for a 100 ml bottle of Perris Monte Carlo Nosy Be registered readers or a complete sample set of the entire Perris Monte Carlo Collection of eight fragrances. To be eligible, please leave a comment with which prize you would like to win, where you live, what you liked about The Nosey Artist's rap prose. If you have ever tried any perfume in the Perris Monte Carlo Collection we would like to know as well. PLEASE LIKE PERRIS MONTE CARLO on Facebook and your comment will count twice clos.Draw closes 2/24/2015
Editor's Note: The Ylang Ylang used is from Robertet. After a 12 hour distillation process, only 6kg of ylang ylang essential oil is produced from every 300kg of raw flowers used.
We announce winners only on site and our Facebook page, so like Cafleurebon or use our RSS option…or your dream prize will just be spilled perfume