One of the harder things to do in life is to turn over a new leaf and get people to see you in a newer, hopefully, positive light. It is even harder when you are talking about the image of a company. Once a company gets pigeonholed it can be extremely difficult to change that perception.
That is why I am particularly pleased to see Penhaligon's pull off that kind of reassessment from the perfumed public. For years Penhaligon's pretty much coasted on the reputation of one amazing fragrance, Blenheim Bouquet. There were other good fragrances that were released but for whatever reason when the talk would turn to Penhaligon's it was Blenheim Bouquet that was the fragrance that conversation revolved around, mostly.
The beginning of the change in perception began, in my opinion, back in 2008 with Elixir. Olivia Giacobetti created a sheer Oriental that was amazing. This marked the beginning of Penhaligon's asking the rockstar perfumers to bring their talents to the house.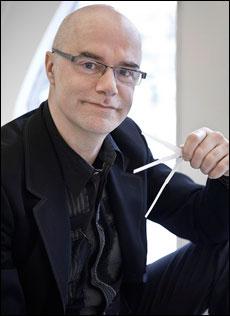 One year later Bertrand Duchaufour would create one of the best fragrances of the last few years in Amaranthine. This was part of a long and fruitful collaboration between M Duchaufour and Penhaligon's recently. At about the same time as the release of Amaranthine Penhaligon's announced they were going to let M Duchaufour and other perfumers have the chance to update their older creations and this was going to be a 10-fragrance set under the Anthology umbrella. Four were released in 2009, four were released last year and we are now at journey's end with the release of the final two, Esprit du Roi and Eau Sans Pareil. Where some of the previous Anthology fragrances reached back to original formulations over 100 years old these final two only reach back to the '80's.
Esprit du Roi
Esprit du Roi was first released in 1983 and for this 21st century re-imagining Bertrand Duchaufour has Esprit du Roi rise again as a woody citrus. That description does not do Esprit du Roi justice because M Duchaufour also manages to harness a number of recalcitrant notes like mint, tomato leaf, and raspberry and make them dance nicely around a rich floral core of geranium and jasmine. I was surprised at how refreshing Esprit du Roi was to wear. I wore this on a 100-degree day and it was outstanding and had great longevity and sillage even in those conditions. Esprit du Roi is another Duchaufour triumph for Penhaligon's.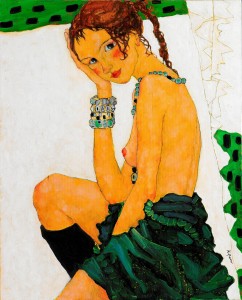 Eau Sans Pareil
Eau Sans Pareil ( Fr translation unparalleled)was originally created five years later than Esprit du Roi, in 1988. As with Esprit du Roi I never tried the original and so I can only judge the present. In the present, perfumer Beverley Bayne has made a sparkling modern chypre that bursts to life like a sparkler on the Fourth of July. Mme Bayne opens Eau Sans Pareil with a full house of aldehydes over citrus. The early going feels fizzy and light. The heart is orthogonal notes of clove and licorice at right angles to jasmine, orris, and rose. The base is classic chypre and yet it feels in keeping with the liveliness Mme Bayne has in play in the earlier part of Eau Sans Pareil's development. Eau Sans Pareil has average longevity and above average sillage. I found the lightness of Eau Sans Pareil surprising but thoroughly delightful to wear.
I have to say I am sorry to see the Anthology series come to an end as I can honestly say I enjoyed all ten of the fragrances but these last two bring this olfactory omnibus to an entirely satisfying conclusion.
Disclosure: This review was based on samples provided by Penhaligon's.
–Mark Behnke, Managing Editor
Art direction: Michelyn Camen, EIC (the art by Chnese painter Xi Pan)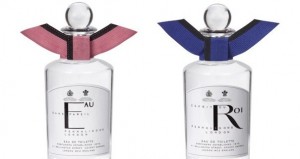 Courtesy of Penhaligon's we have a reader's choice for a bottle of either Esprit du Roi or Eau Sans Pareil. To be eligible leave a comment on what your favorite fragrance of the Penhaligon's Anthology series is, (even if you haven't tried one) , your favorite Penhaligon by Bertrand Duchaufour and tell us your reader's choice. Draw ends September 3, 2011.