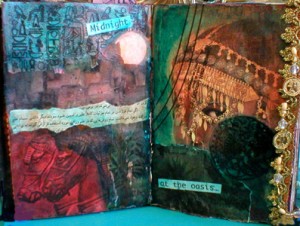 When Dominique Dubrana sent me Sharif for one of our readers, (the perfume of the desert, and the winner will be announced shortly) he was gracious and also included other lesser known fragrances that I had expressed interest in testing- including Oasis. The name appealed to me; I am not one who can imagine myself surrounded by scorpions, surviving harsh elements, sandstorms and faced with life in the desert would hail the fastest horse or camel in search of an oasis.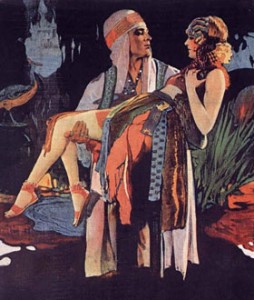 I am from the West and this fragrance is definitely Eastern. For many Westerners the notions of the desert as "romantic" are gleaned from movies and books- The English Patient, the movies Lawrence of Arabia, The Sheltering Sky, and Rudolph Valentino, in The Sheikh .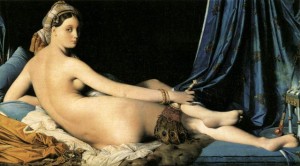 In Art, the entire genre of Orientalism, most notably the paintings of Luis Ricardo Falero, Lecomte du Nouy, Arthur Frederick Bridgman, Paul Emil Jakobs, Jean-Auguste-Dominique Ingres, Jean-Léon Gérôme and John Singer Sargent romanticized and eroticized feminine beauty of the east.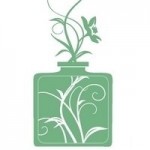 In our fragrant world, many well known perfumeries often look to the East for inspiration. The number of oud perfumes introduced over the past two years has been overwhelming; western perfumers wouldn't create them if they didn't think that they would appeal to us and our own fascination with the East. They are synthetic fragrances whereas Dominque Dubrana, a member of the Natural Perfume Guild only uses naturals ingredients and as someone who tests hundreds of scents a year, yes there is a difference.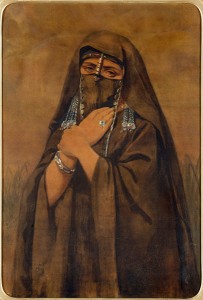 When we think of Islamic women our first thoughts may be of their veils, the burquas hiding their face and not the woman behind the veil. It is their culture, and we do not understand it- and what we do not understand we fear. (Ida's review of so Oud Burqua was quite controversial to some of our readers)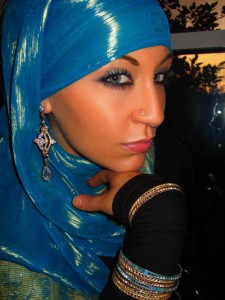 And at first sniff I did not understand this perfume. According to Dominique Dubrana, 'This composition is a rhapsody of flowers that combine in an evening fragrance the most classical and precious floral aromas of high perfumery (rose, tuberose, jasmine, orange flowers…) in an evening fragrance that a woman with romantic feeling will wear like a jewel'.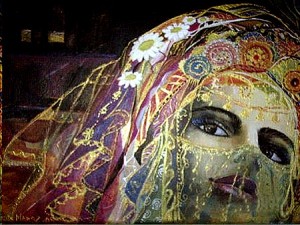 I am not someone who gravitates to heavy oriental scent and my experiences with the 'east meets west' perfumes (which are meant to be worn by westerners) did not move me. So for me, Oasis is indeed a gem, but like any gem, it takes time to polish.
At first it is harsh on my skin like a desert wind, but slowly over twelve hours its erotic floral composition develops- in layers and in veils. I tested the fragrance from noon to midnight and it was at midnight- an hour of romance- that the fragrance was fully developed. Like many veils stripped away slowly, Oasis reveals its true natural beauty.
Damascene Moon
I have come to you as a lover
On my brow, a rose and a book
For I am the Damascene whose profession is passion
Whose singing turns the herbs green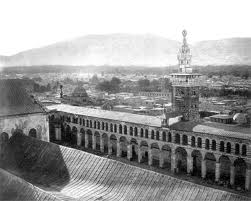 A Damascene moon travels through my blood
Nightingales . . . and grain . . . and domes
From Damascus, jasmine begins its whiteness
And fragrances perfume themselves with her scent
From Damascus, water begins . . . for wherever
You lean your head, a stream flows
And poetry is a sparrow spreading its wings
Over Sham . . . and a poet is a voyager
From Damascus, love begins . . . for our ancestors
Worshipped beauty, they dissolved it, and they melted away
From Damascus, horses begin their journey
And the stirrups are tightened for the great conquest
From Damascus, eternity begins . . . and with her
Languages remain and genealogies are preserved
And Damascus gives Arabism its form
And on its land, epochs – Nizar Tawfiq Qabbani (Arabic: نزار توفيق قباني‎, Nizār Tawfīq Qabbānī) Syrian diplomat, poet and publisher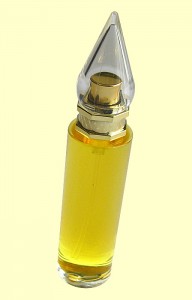 Oasis is meant for women, but I tested it on men and it developed beautifully. Please leave a comment on this article and review and why you would like to try Oasis and I will send a 30 ml flacon to the winner, courtesy of www.profumo.it.com . Draw closes August 8 2011
–Michelyn Camen, Editor in Chief