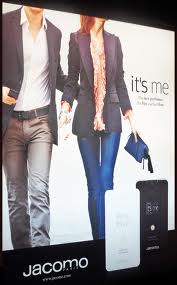 If one thing can be said for JACOMO Paris, it's that they have kept with the times. From their iconic "Silences" released in the seventies (still in production) through the following three decades up to their superb Art Collection (2010), they have constantly strived to remain hip and stylish. Last year's release of the "It's Me" pair continued this trend with bottles shaped like iPhones that contained modern youth-friendly interpretations of classic perfume structures. These bottles won the ICMAD (Independent Cosmetic Manufacturers And Distributors) perfume packaging laurels at the "2012 City Awards" in Manhattan.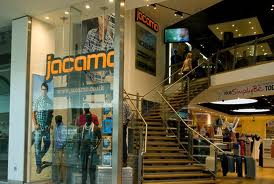 The JACOMO House began in the late 1960's, when American James Kaplan and Frenchman Gerard Courtin met in New York City on Fifth Avenue. Both of them loved fashion, art and music and they decided to create a brand for chic and elite fashionistas in NYC. The name JACOMO comes from JA (James K.), CO (G. Courtin) and MO (to give it a more musical sound). Their boutique was opened and it was not actually until Silences came out that they switched their primary focus to fragrances. Male and female pairs have been released by JACOMO since the 90's pairs Anthracite and Paradox followed by the Aura pair in 2000. Many see this brand's scents in grey market stores and discount emporia and sale bins, and mistakenly assume they are not "really" designer scents. I beg to differ…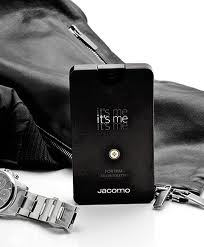 It's Me for Him, in its black matte bottle, is a woody floral musk scent. A sharp, yet smooth, opening of grapefruit and lemon is warmed with a delightful anise. Fruity, but neither watery nor saccharine, the anise adds just the right amount of spicy sweetness to the citruses. The body is decidedly floral, yet masculine and inviting. A greener more herbal lavender and dry tagete (marigold) are entwined with a whisper of jasmine and a sprinkling of candy-like violet and bound with a thread of patchouli. The result is a semi-sweet arid floral aroma with just the right amounts of depth and zest. It reminds me vaguely of GIVENCHY'S Xeryus Rouge, only it is far less formal and much more modern and "playful".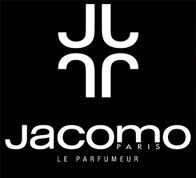 Somewhere between a club scent and "going out" cologne, this EDT is really something any guy (of any age) could sport for a casual classy aura. Though it is directed at a younger market, it smells and wears better than most of the "trendy" scents on men's counters today and smells far more mature and "together" than, say, Ed Hardy or any of the Playboy colognes. As this begins to settle, it retains its spiced floral character and moves towards the oriental. Sensual amber, soft musk and a drizzle of vanilla are kept aloft with a nice dose of "ozone" and it never becomes too heavy. The addition of rosewood, with its clean and gentle strength, is the perfect foil to balance out what could have been cloying. This is a great scent for cooler weather, when you want something bright and warm that is a bit lighter than a denser oriental; but it's still cool and subtle enough for a nice spring day or summer evening. For those who want to smell sexy, a bit mysterious and manly (but not dated or like Dad) It's Me for Him is a great choice! SIllage: good. Longevity: Slightly above average.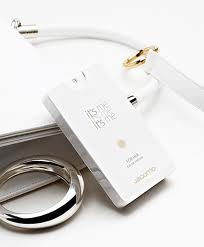 It's Me for Her, in its plain white bottle, is far more colorful than the packaging suggests. It is also anything BUT another girly mass-market perfume. The initial spritz is fruity and warm (like his is); but here, the lighter more sheer citruses are replaced with a delicious pineapple and juicy mandarin while the anise is still present adding a full bodied glow. Richer and far less trite than most modern feminine perfumes are, this has an enticing presence yet remains fresh and carefree. A delicate balance of crisp pear and dried fruit keeps it "fruity", but much more elegant; while muguet and freesia keep the classic softly feminine floral vibe alive, only with a semi-modern twist.
Nowhere near as flamboyant (or cloying) as Flowerbomb or any of the multitude of "young lady "perfumes littering department stores nowadays, this EDP is a superb combination of refined class, tender sweetness and sensual warmth. Infinitely more polished and posh than your typical "youth" scent, It's Me for Her is a precocious mix of innocence and sensuality. The trail it leaves behind is much more floriental than the usual mass market combinations of vanilla, amber, et cetera. Sandalwood adds a regal bearing along with well-blended amounts of patchouli and musk. Jasmine (in the dry down, rather than the body) and iris powder give this lady a real touch of class without the anachronistic feel of a toddler in a tiara. Ironically, even though this is marketed to younger gals, my 65 year old mother adores it and wants her own bottle! Whether you are older and young at heart, or younger and more mature than most of your contemporaries, this perfume is most definitely worth trying. Sillage: very good. Longevity: above average.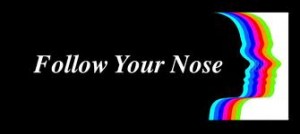 In closing I would like to say a few things. First of all: never judge a book by its cover (or a juice by its flacon). In doing so you may be robbed of a wonderful experience. When I heard about these bottles and the marketing campaign, I sighed and thought REALLY??! I stand (and sniff) corrected! Second, should you be someone lucky enough to be able to test these fragrances in a shop or boutique, please do so on SKIN, rather than paper. On receiving my samples, I tested them on scent strips and they were nice…but came off a bit "synthetic". When I sprayed them on my skin, they were almost different fragrances entirely. They were much richer and fuller and their quality far exceeds their modest price of $45.00 US dollars for 50 ml. Finally (and most importantly) never let "marketing" (price, bottle, ads, etc) make up your mind, one way or another, before you actually try a scent. Trust your nose!!
Disclosure: Reviews were based on samples sent to me from Crafting Beauty (JACOMO's American marketing division).
Thanks to Crafting Beauty we have a Reader's Choice Draw for a 50mL bottle of one of the It's Me fragrances. To be eligible leave a comment naming which one you want and your favorite perfume song (doesn't have to have perfume in the title or lyrics just a song that makes you think of perfume when you hear it). We will draw one winner via random.org on July 20, 2012.
We announce the winners only on site and on our Facebook page, so Like Cafleurebon and use our RSS option…or your dream prize will be just spilled perfume.
-John Reasinger, Editor