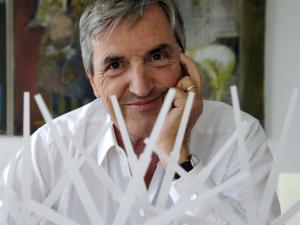 One of the best fragrance collections of the last few years has been Jean-Claude Ellena's Hermessence collection. Ever since M Ellena was named the in-house perfumer at Hermes this collection of perfumed tone poems has been intellectually engaging at the least and transcendent at its best. A consistent theme is the exploration of two or three notes and where they complement and contrast. Ever since 2004 I look forward to the newest release.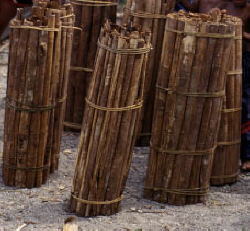 For the tenth Hermessence fragrance M Ellena chose to mix two woods one very familiar in sandalwood and one not so familiar in massoia. Sandalwood is almost a perfect component for M Ellena's perfume aesthetic it can plumb unusual depths in an otherwise light note. Massoia is unexpected as its coconut milk quality is not something you expect to find on M Ellena's olfactory palette. Massoia can add overwhelming facets of sweetness and usually is used in compositions with similarly robust notes. In the hands of someone as skilled as this perfumer massoia is turned into something much different. This time around Santal Massoia explores all of the nuances around a common chemical component in many perfumes, lactones.

Lactones are known for imparting a milky, creamy quality to fragrance and massoia is primarily a lactone. In massoia lactone it can have coconut or caramel quality along with the milkiness. In Santal Massoia M Ellena chooses to work with this bipolar quality and that allows the massoia to create much more complexity than I have experienced with this note in the past.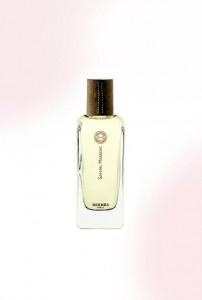 The opening of Santal Massoia is a green fig accord which is very reminiscent of one of M Ellena's first compositions for Hermes, Un Jardin En Mediteranee. The fig here is a prelude to the titular notes arriving in quick succession. First the sandalwood comes in creamy and smooth. The massoia arrives with its coconut face firmly on in the early going. That milky sweet quality is kept attenuated so that it accentuates that creamy slightly sweet quality of good sandalwood. The massoia begins to change into its more caramel like face this gives Santal Massoia a light gourmand like feel as it takes on a dulce de leche feel. From here it is the sandalwood which holds the center through the final stages of Santal Massoia.
Santal Massoia has average longevity and average sillage.
Santal Massoia was a slow burn for me. My first impression was it was nice but nothing special. It was the second and third time I wore it that the subtleties began to show themselves. I think that is one caveat to the whole Hermessence line. On first sniff they often come off simplistic, perhaps overly so. Once you spend time with many of them the simplicity gives way to something far more complex. My final verdict on Santal Massoia is it is one of my two favorite Hermessence fragrances. I can't wait to see what this fragrance continues to reveal to me on future wears.
Disclosure: This review was based on a bottle of Santal Massoia supplied by Hermes.
–Mark Behnke, Managing Editor