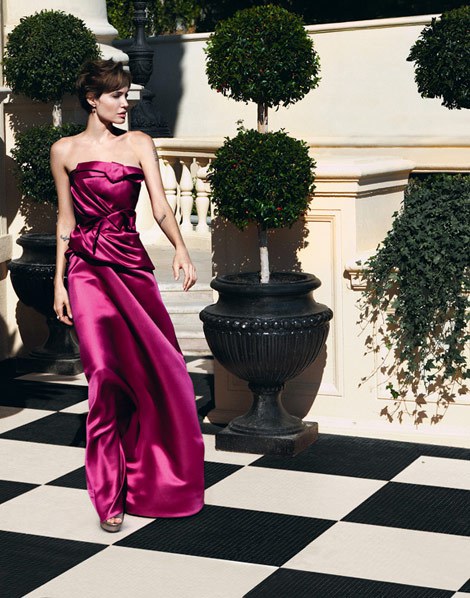 Angelina Jolie Vogue 2010 Mario Testino

It happens every year. Wedding invitations and graduation announcements start piling up, filling up the calendar at my least favorite time of the year with events that require dressing for the occasion, as well as choosing a fragrance that can stand up to the heat and humidity while holding its own with a strand of pearls. It's especially difficult for those of us who like our perfumes on the rich, opulent side of the olfactive spectrum, and don't want to overpower everyone around us, but find citrus/cologne scents to be a little boring. For decades now, Bvlgari's Au The Verte has been my go-to for these sorts of summery events, and you can never, ever go wrong with The Different Company's Bois D' Iris in any season, but this year as the temperatures start to rise, I've got a new beauty, from one of my favorite new houses, ( I have reviewed and am already been smitten by Poudre Desir by Alberto Morillas) to add to my summer-time favorites is Elixir Absolu by Elisire.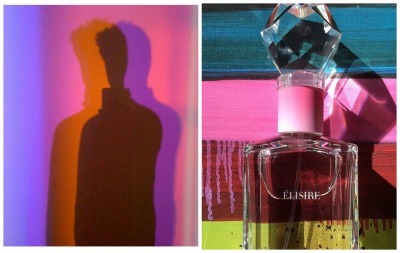 Photo: Franck Salzwede of Elisire perfumes
Founder and Creative Director Franck Salzwedel (no stranger to the art of making beautiful perfumes himself) worked with perfumer Ilias Ermenidis to create a fragrance that has presence and elegance, while remaining sheer enough to wear beautifully in the heat.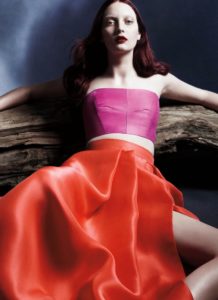 Monique Huillier Spring 2014 Ad campaign Cody Young
Elixir Absolu opens with bergamot and mandarin, bright and juicy, as if freshly peeled, and wonderfully refreshing. A soft rose sits quietly in the background, graceful and pretty, content to remain in a supporting role. It's a lovely opening that could stand on its own as a fragrance, but the magnolia, tiare, and ylang-ylang heart is what makes Elixir Absolu standout to me. Each note is perfectly balanced, beautifully blended so that each note is distinct, but never too dominant. This wonderful ability to showcase powerhouse floral notes while keeping them from being too overwhelming is a characteristic I have found in all of the Elisire fragrances, and I think it's what makes them smell so elegant and chic. This expert blending carries right on through to the amber-infused base of sandalwood, vanilla, and musk.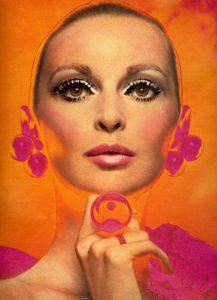 Makeup Advertisement in Seventeen Magazine 1968
Mr. Salzwedel is an artist, and he sees Elixir Absolu as fuchsia… I agree completely. Elixir Absolu feels like summer to me, but instead of summer's typical cotton sundress, it's a fuchsia silk sheath, with a coral and pink statement necklace and bright orange pumps. Elixir Absolu is bright and vivid, a perfect match for hot summer days and more than a match for sultry summer nights.
Sillage is moderate and I get a good ten hours of wear on my skin. I might have gotten even more if so many people hadn't leaned in for a sniff!
How are you, My Goddess?
NOTES: Calabrin bergamot, rosebuds, mandarin,Mimosa, tiare, magnolia, ylang-ylang, freesia, Sandalwood, patchouli, amber, vanilla, musks
DISCLOSURE- My review is based on a sample set of all five Elisire fragrances sent to me by the very generous Creative Director of Elisire, Franck Salzwedel.
Tammy Schuster, Sr Contributor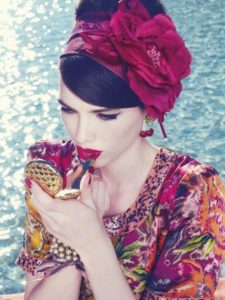 Art Direction: Michelyn Camen Fashion , Fashion and More Fashion…. Did I Mention I LOVE fuschia every shade… makeup, flowers, fashion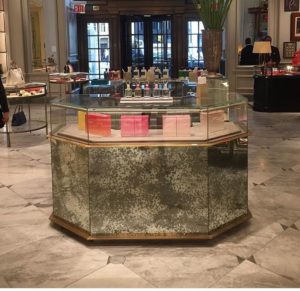 The Elisire Perfumes display at Bergforf Goodman- Photo Franck
Editor's Note: In the USA Elsire is sold at Bergdorf Goodman, Franck worked with Giorgio Armani, where he developed Acqua di Gio and Mania. He also worked closely with Viktor & Rolf to create Flowerbomb. It took a trip to Esxence 2016 to meet my neighbor here in NYC! Revisit The Nosey Artist's review and original rap prose for Ambre Nomade.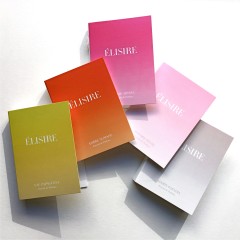 USA and Worldwide: Sampler Set of all five Elisire fragrances Eau Papaguena, Poudre Desir, Jasmin Paradis, Elixir Absolu and Ambre Nomade.
OR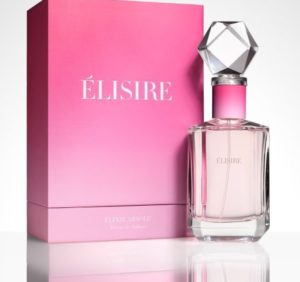 50 ml extrait of Elixir Absolu (USA only)
.
To be eligible, please leave a comment with what you enjoyed about Tammy's review, what comes to mind when you think of fuschia, where you live and which fragrance you would like to win. I am also on a personal mission to have Franck sell the sampler set on his site. Weigh in. Draw closes 6/16/2016
If you would like your comment to count twice please LIKE ELISIRE on Facebook.
You can follow Elisire on Instagram @elisire_parfums and follow us @cafleurebon
We announce the winners only on site and on our Facebook page, so Like Cafleurebon and use our RSS option…or your dream prize will be just spilled perfume