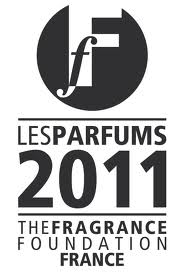 The Fragrance Foundation of France gave out ten awards at the Parfums 2011 ceremony on May 5th. Where France goes will the U.S. follow on May 25, 2011? What do you thinlk?
There were 10 categories awarded.
The Best Feminine Perfume– YSL Belle D'Opium
The Best Masculine Perfume– Bleu de Chanel
The Best Feminine Flacon– Balenciaga Paris
The Best Masculine Flacon– Voyage D'Hermes
The Best Publicity Campaign Feminine– Lancome Tresor in Love
The Best Publicity Campaign Masculine– Biotherm Homme Force
The Best Perfume Distributed Under Its Own Name– L'Occitane en Provence Pivoine
The Specialist's Prize– Etat Libre D'Orange Like This, Tilda Swinton
The Perfumer's Prize– Thierry Mugler Womanity
Special Prize of The Fragrance Foundation France Board– Romano Ricci of Juliette Has a Gun
Editor's Note: Special congratulations to Etienne de Swardt of ELDO and acknowlegements to Denyse Beaulieu and Octavian Coifan, fellow bloggers and two of the judges of The Specialists Prize
–Mark Behnke, Managing Editor
Where applicable, where France awarded will the U.S. follow? What's your opinion on the categories and if France is a harbinger for the winners of our FiFi Awards May 25, 2011?