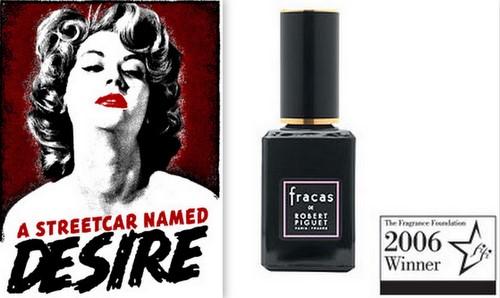 Playwright Tennessee Williams memorable masterpiece won the Pulitzer Prize and the role of Blanche has been performed by legendary theater actresses including Jessica Tandy,Vivian Leigh Talullah Bankhead and Jessica Lange. A few years after the play was written, Marlon Brando, (who starred in the original Broadway production), reprised the role of Stanley Kowalski in the movie version directed by Elia Kazan, and costarring Vivian Leigh. Who can forget Brando's gut wrenching cry "STELLA !!!!", perhaps the most recognized one word in all of theater.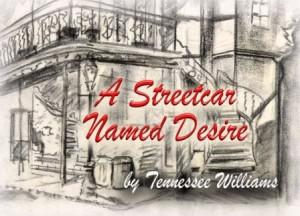 Williams' work is often reflective of the "Southern Gothic" aesthetic, which presents a garish, dissolute, and macabre vision of the American South. The setting of the play, New Orleans, is an essential element of this play in particular. The play opens in New Orleans during the restless years following World War II, A Streetcar Named Desire is the story of Blanche DuBois, a woman on a desperate prowl for someplace in the world to call her own.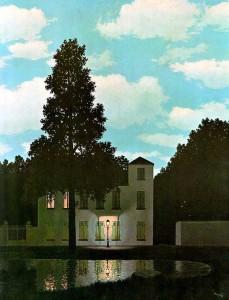 Paul Magritte, Empire of Light
After being exiled from her hometown of Laurel, Mississippi, for seducing a seventeen-year-old boy at the school where she taught English, Blanche explains her unexpected appearance on Stanley and Stella's (Blanche's sister) doorstep as nervous exhaustion. This, she claims, is the result of a series of financial calamities which have recently claimed the family plantation, Belle Reve. Suspicious, Stanley points out that "under Louisiana's Napoleonic code what belongs to the wife belongs to the husband." Stanley, a strong and brutish man is as territorial as a lion. He tells Blanche he doesn't like to be swindled and demands to see the bill of sale. This encounter defines Stanley and Blanche's relationship. But Stanley and Stella are deeply in love. Blanche's effort to impose herself between the love between Stanley and Stella enrages the animal inside Stanley.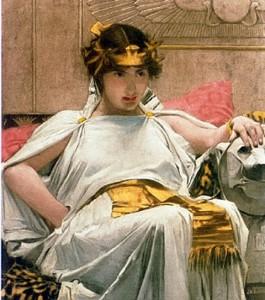 Queen of the Nile, John Williams Waterhouse
"You come in here and you sprinkle the place with powder and you spray perfume and you stick a paper lantern over the light bulb – and, lo and behold, the place has turned to Egypt and you are the Queen of the Nile, sitting on your throne"- Stanley Kowalski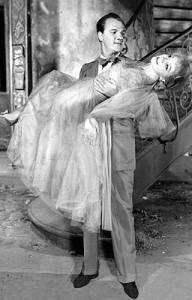 Karl Malden and Vivian Leigh
When Mitch — a card-playing buddy of Stanley's — arrives on the scene, Blanche begins to see a way out of her predicament. Mitch, himself alone in the world, reveres Blanche as a beautiful and refined woman. Yet, as rumors of Blanche's past in Auriol begin to catch up to her, her circumstances become unbearable. Did I mention she drinks A LOT?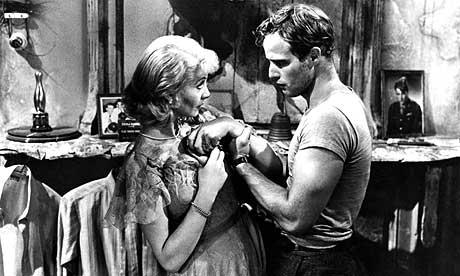 Streetcar like Fracas is sexy, larger than life, and eternally fascinating. Fracas was created in 1947, the same year Williams wrote the play. Fracas is as iconic as Blanche Du Bois; both are deceptive. There is a duality in Fracas; Fracas opens with sweet and delicate notes of bergamot, mandarin, and lilac. The heart brings a charming fusion of white flowers. But by the time the Tuberose, strident and seductive shows itself, (no matter the veiled and flirty jasmine, white narcissus, gardenia, and lily of the valley and white iris); it is the tuberose that is locked in an almost painfully passionate embrace with the base notes of sandalwood, vetiver and sensual musk.
Fracas IS Blanche,.
–Michelyn Camen, Editor in Chief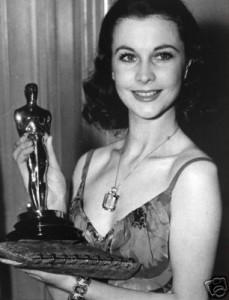 Like Actress Vivian Leigh, (Oscar for Gone With the Wind in 1940) Fracas is an award winner; it was inducted in the Fragrance Hall of Fame in 2006
Enter our Draw for a ¼ oz of pure perfume courtesy of www.fragrancex.com. Leave a comment about Fracas as the Fragrance of Blanche du Bois, Tennessee Williams, Vivian Leigh or Street Car named Desire.DRAW CLOSES MARCH 8, 2011