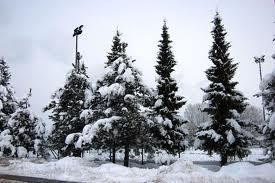 FIR-Ever Young by Velvet and Sweet Pea Purrfumery (100% natural)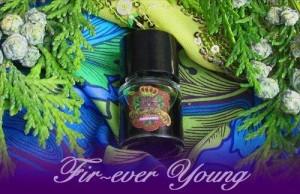 A candy sweet, green perfume, 100% natural and delicious. I have enjoyed every Velvet and Sweet Pea Purrfumery fragrance I have tried (and that's ALL of her fragrances). Here the raspberry jam juicy FIR absolute and douglas FIR peek from behind a gnome filled dancing princess story in notes of pineapple sage, agarwood, rose, black currant….this perfume is delectable, luscious, joyfully passionate…it makes me very happy. My baby 6 year old girl loves this one too.
http://www.youtube.com/watch?v=9sldgunY3Fw Bob Dylan Forever Young
http://www.purrfumery.com/limited.php
Fir, Solid Pefume by Aftelier Perfumes (100% natural)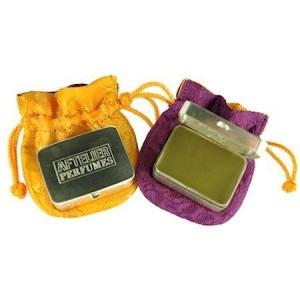 When you want to enjoy the Chrismas tree… with a glass of port. Mandy Aftel's Fir solid perfume presents the fir tree compliments of FIR absolute, sweet, fruity, perfect. Fir solid blends beautifully with Mandy's Rose solid Perfume and many of Aftelier's floral scents.
Mandy Aftel designed the sterling silver compact herself, the presentation is T*D*F in a choice of orange or purple silk pouch.
http://www.aftelier.com/fir-solid.html
The Fir Tree CBIHP (blended, very high percentage natural)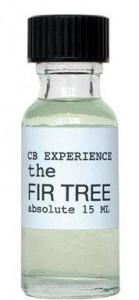 This beautiful fragrance from CB I Hate Perfume is the straight up FIR Tree with a "touch of frozen earth". When you crush the fir needles in your hands and sniff the fragrant pungency this is the smell you get. Bravo Christopher and thank you for being so simple and pure. Ok, this one just moved me to tears. My Narnia boy (Christopher Brosius) did it again.
The FIR TREE is offered as a 15ml absolute, a 100ml water perfume, a 150ml home spray, and as a trial/travel 2ml size of the absolute.
http://www.cbihateperfume.com/the-fir-tree.html
Gingerbread by CBIHP (blended, very high percentage natural)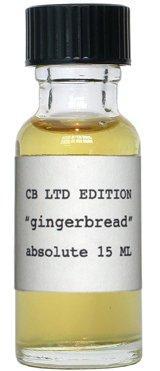 O My. CB says this fragrance is not a literal interpretation of Gingerbread but it sure has my mouth watering for those little gingerbread men so loved by the English. This is a nice reminder for me of happy childhood memories. We used to make Gingerbread men and decorate them with buttons, faces and clothes… which part to eat first? This fragrance Gingerbread by CBIHP asks the pertinent question…
*"Who is dessert?" Chinese ginger root, Indian nutmeg, Sri Lankan cinnamon, Tahitian vanilla grace this delicious fragrance… a great perfume to wear as you give and receive warm hugs…
http://www.cbihateperfume.com/gingerbread.html
*Quote: **Hernando Courtright first said this to me in reference to Van Cleef Arpels Orchidee Vanille Eau De Parfum favored by our Editor in Chief Michelyn Camen
** http://www.facebook.com/?ref=home#!/HernandoCourtright
CaFleureBon's Christmas draw is for Gingerbread and the FIR TREE 2 ml travel perfumes by CB I Hate Perfume. Please leave a Christmas memory Happy, Sad, Funny or anything in between to be entered in our draw. Draw ends Dec 27, 2010 at 6 pm est
-Monica "Skye" Miller, Natural Perfume and Senior Editor