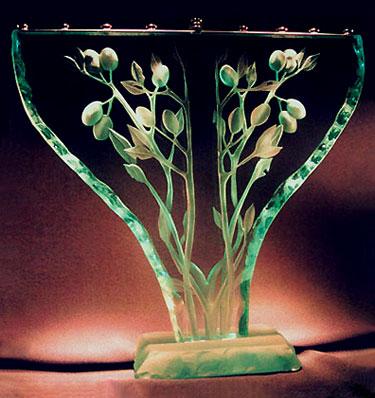 There are hundreds of Yuletide songs we start humming after carving the Thanksgiving turkey. Hanukkah (aka Hanukah & Chanukah), however, gets no respect; I can think of few musical tributes, Adam Sandler's Hanukkah Song and Songs In The Key Of Hanukkah by Erran (brother of Sacha) Baron Cohen. Similarly, there are dozens of Christmas scents that people of all religions love and wear, and there hasn't been a fragrance named for this joyous holiday…until now.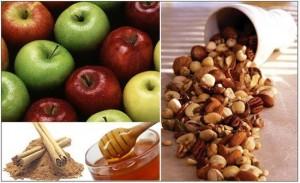 Hanukah Cannelle was originally created as a special Holiday 2009 fragrance by Dawn Spencer Hurwitz, the indie cult perfumer and founder of Parfums des Beaux Arts. (DSH, as she's known in the industry, was also the recipient of Best Independent Business 2009, and first runner up for Best New Business and Best Eco-Friendly Retailer.) "This Holiday scent was inspired by my favorite Hanukah pastries which I bake using apples, cinnamon, nuts and honey; plus I remember a dish I used to make for Passover Seder with my roommate when I was in college – it was with apple and cinnamon," explains DSH. "For the perfume, I added an aldehydic green note in the top warm woods, and a soft musk drydown to balance the sweetness of the apple and the cinnamon. And of course, I've taken some artistic liberties to create a Holiday perfume that's sexy, luscious, and a delight to wear all year round"
It's traditional at Hanukah to receive eight gifts – but even if you celebrate Christmas or Kwanzaa, it's still a perfect holiday scent to give and to receive.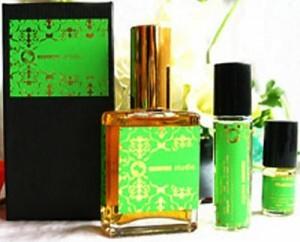 Composition
TOP NOTES: Aldehyde/Aldehydic, Bergamot, Bitter Almond, Galbanum, Orange Flower Absolute – Spain
MIDDLE NOTES: Apple, Cinnamon Bark, Jasmine, Lily of the Valley (Muguet)
BASE NOTES: Atlas Cedarwood, Australian Sandalwood, Butter co2, East Indian Patchouli, Honey, Incense Notes, Labdanum
Dawn Spencer Hurwitz Hanukah Cannelle is available in Eau de Parfum, Parfum, Perfume Oil or Water-based Body Spray. DSH's Holiday sale is happening right now: 20% off 'til 12/13 with member code: holiday10 at check out.
https://www.dshperfumes.com/collections_eo.asp?id=9&iPage=2&;
– Michelyn Camen, Editor-In-Chief
Editor's Note: Chanukah, 2010 will start at Sundown, the 1st of December and will continue for 8 days until Thursday, the 9th of December
Leave a comment on the site about DSH or Hanukah and one random winner will win a .25 ounce refillable purse spray of Hanukah Cannelle! Draw closes December 3, 2010