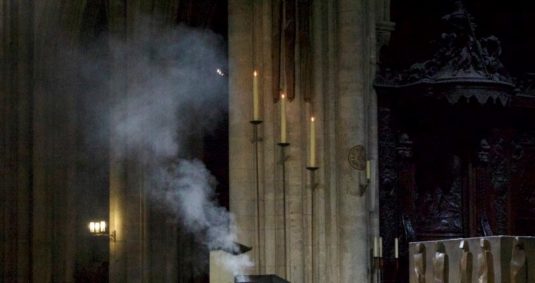 The Incense Burner at Notre-Dame de Paris, photo by Chant Wagner, 2018
A modern Renaissance man, Filippo Sorcinelli is a musician, atelier to the Pope, photographer, artist, jeweler, perfumer. His astonishing creative output is also the inspiration for many of his fragrances. LAVS, his first perfume for UNUM, was sparked by his work in the atelier. His second line, the stunning Extraits de Musique fragrances (formerly SAUF), arose from the different tonalities of the cathedral organ, on which he is classically trained. The two newest additions to this line, Unda Maris 8 and Violon Basse 16, are less distinctively church-like than the first three Extraits de Musique scents, but they share the same incense DNA. This recurrent note lends the fragrances a harmonic quality that gives them both continuity and kinship, although each is as distinctive as the different timbres of the organ.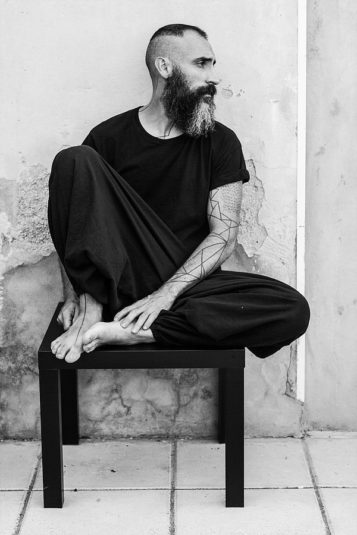 Filippo Sorcinelli
Filippo Sorcinelli Extraits de Musique Unda Maris 8, whose name means "wave of the sea" in Latin, is named for an organ stop with an unusual musicality resulting from two pipes, one of which is of lower register than the other. The effect when played is of fluctuating, fluting sound. Sorcinelli is not providing notes for with of these perfumes, so what I smell is not guided by any presuppositions. But it is clearly the higher pitch that opens Unda Maris 8, with a quick bite of bitter orange. But almost immediately, the scent shifts from bright to a sweet rivulet of creamsicle. There's a vaporous quality like the scent of warm water burning off in cool air.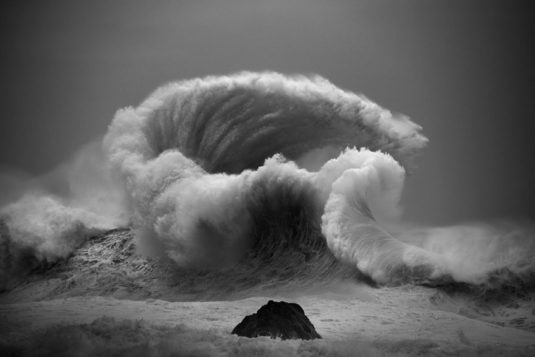 Maelstrom by Luke Shadbolt
Then, the ebb and flow of the sea washes into the fragrances. I get a watery lily note, with that flower's particular pinch of nutmeg spice. The orange notes sway between bitter and creamy, and the seawater-lily note intensifies and a turpenic note trickles through. Then, Unda Maris 8 switches pitch, and darker, more opaque aromas step forward. I'm wondering if those solid, resinous notes that are of myrrh and polished wood when I realize a low cloud of incense has been slowly enveloping Unda Maris 8: gauzy, woody, gentle as spun wool. There is a slowness to this fragrance that stretches it out even into the late evening hours, when the faint interplay of spicy lily, seawater and puffy incense harmonize quietly.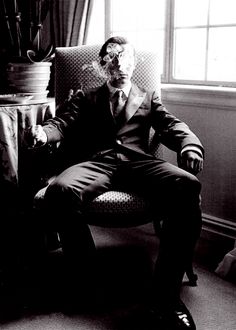 Joseph Gordon-Levitt, photo by Sam Jones for Vanity Fair
In sharp contrast, Filippo Sorcinelli Extraits de Musique Violon Basse 16 is a dramatic basso profundo: dark, thundering leather and smoke with a hang of charred wood. The Violon Basse stop is characterized by an initial rasp, like the scratch of a violin bow, that gradually gives way to a burnished resonance. The smoke and charred wood come pouring from the bottle at the outset, closely followed by black leather. This is the smell of an old study in which the fire embers still smoke, a great leather chair at the room's center and wooden floors.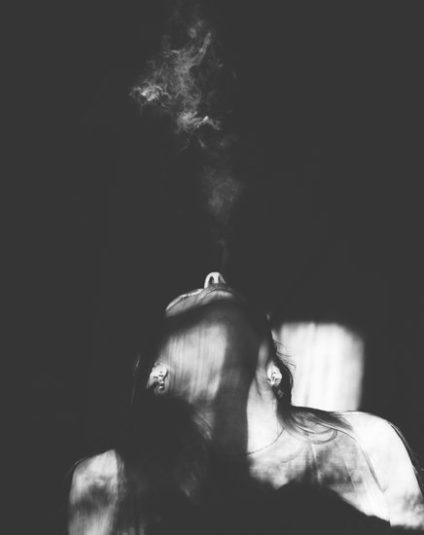 Woman and smoke, stock photo
Well into Violon Basse 16's development, the leather and smoke stay put. But then the incense floats into the center; subtly at first. As time gathers, the incense note becomes fuller but not delineated. Rather, it melds smoothly with the leather and smoke aromas, adding depth and a hint of sweetness. I also get a muted piney note.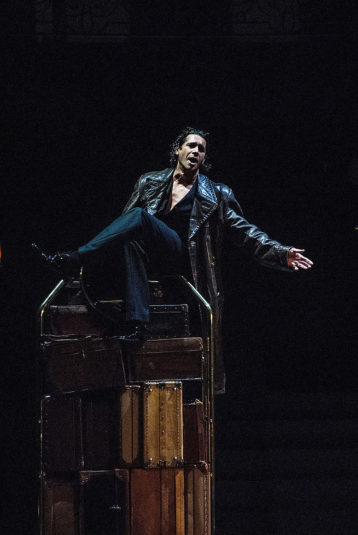 Ildebrando D'Arcangelo as Don Giovanni, Salzburg Festival, 2014
Where the ebbing and flowing notes of Unda Maris 8 put in mind Debussy's La Mer, Violon Basse 16 is Don Giovanni: arms akimbo, defiant sexiness. That said, its smoky masculinity is strangely accessible, meaning a leather-loving female can rock this.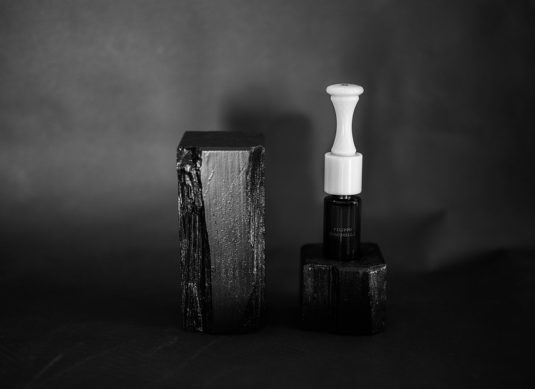 Sorcinelli recently rebranded his website under his name and repackaged the perfumes with bottles and cases that look like hand-hewn gallery art. Filippo Sorcinelli Extraits de Musique Unda Maris 8 and Violon Basse 16 establish that, while the look of the brand is new, the old magic is still there.
Lauryn Beer, Senior Editor
No notes listed.
Disclaimer: samples of Filippo Sorcinelli of Extraits de Musique Unda Maris 8 and Violon Basse 16 kindly provided by Filippo Sorcinelli. My opinions are my own.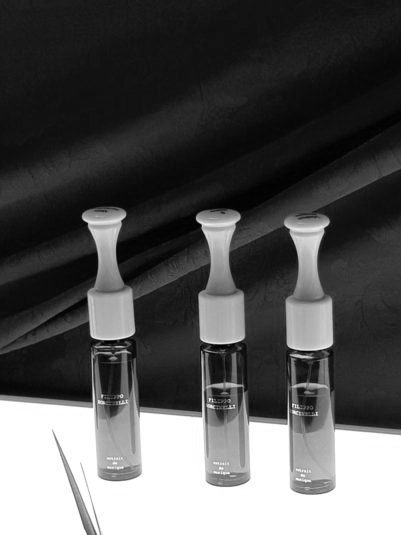 Filippo Sorcinelli Extraits de Musique: Unda Maris 8 and Violon Basse 16 by Danu Seith Fyr© colorized
Thanks to the generosity of Filippo Sorcinelli, we have a giveaway of a 50 ml bottle of either Unda Maris or Violon Basse 16 for one registered reader worldwide. To be eligible, please leave a comment saying what appealed to you about Lauryn's review of Filippo SorcinelliExtraits de Musique Unda Maris 8 and Violon Basse 16, where you live and your choice should you win. Draw closes 9/29/2018.
Contributor Danu Seith Fyr reported on Extraits de Musique Unda Maris 8 and Extraits de Musique Violon Basse 16 from Pitti Fragranze here
We announce the winners only on site and on our Facebook page, so Like ÇaFleureBon and use our blog feed … or your dream prize will be just spilled perfume.