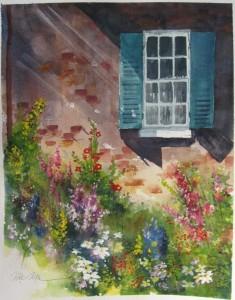 As the temperature climbs we put away our heavy orientals and chypres and reach for fragrances that blossom on our skins.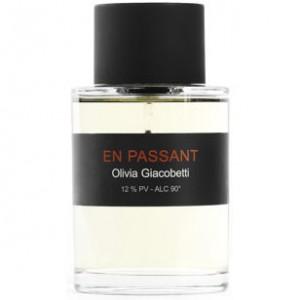 Frederic Malle Editions de Parfums En Passant
For me, spring means the green of growing things and the early flowers that go with that. Surrounding my house are lilacs and my all-time favorite lilac fragrance is Jean Patou Vacances it has an amazing mix of lilac and musk. Unfortunately Vacances is no longer being produced. The lilac that is available and that I think is one of the best spring fragrances is En Passant for Frederic Malle's Editions de Parfums. Olivia Giacobetti was the nose behind this scent. It is an excellent example of her trademark sheer style of perfumery. The lilac seems to float around you as if carried in on a breeze and that breeze seems to be blowing after an April shower because underneath it all is a note of damp earth and rainwater. If you don't like lilacs but like this style of perfumery then another of Mme. Giacobetti's creations, Diptyque Philosykos, has the same sheer airy quality as En Passant but the central note in Philosykos is a green fig. It is this sheer style of perfumery that really symbolizes the potential of spring for me.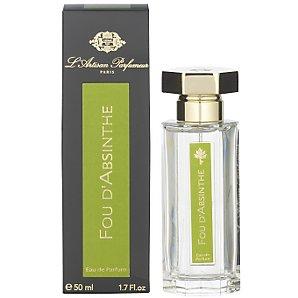 L'Artisan Fou D'Absinthe
As the weather warms up I want a fragrance that will energize me and elevate my spirits. As with En Passant, Fou D'Absinthe was created by Olivia Giacobetti. In most of the compositions that absinthe is present as a central note it comes across as anise-like and alcoholic, usually with heavier accompanying notes. The brilliance in Fou D'Absinthe is the use of a full house of spice notes in the heart to accentuate the herbal anise character of the absinthe. Fou D'Absinthe ends on a resinous coniferous accord around pine and balsam that feels like a renewal on my skin. There are a couple of newer fragrances that I recently reviewed that could also have this renewing character; Dawn Spencer Hurwitz Bancha and Voyage D'Hermes. Both of these use the more traditional citrus notes to impart the zing but it is the rest of the fragrance that really takes that citrus to new levels in both of these fragrances.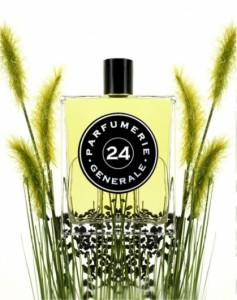 Pa

rfumerie Generale Papyrus de Ciane
I am going to include one new fragrance because this is just the greenest fragrance I've encountered in a long time. Pierre Guillaume's trip back in time to resurrect the early 20th century oakmoss base of "Mousse de Saxe" in combination with some modern synthetic notes has created a banquet for those who love green scents. There is a moment about halfway through the evolution of Papyrus de Ciane on my skin that I feel as if I am breathing in the scent of regrowth. Is it any wonder this was my Easter Sunday fragrance choice this year? M. Guillaume has found a way to circumvent the IFRA restrictions around oakmoss and shows there is still some life in the chypre. Papyrus de Ciane has replaced my other favorite modern chypre, Perles de Lalique and if you'd like a little less green but all the oakmoss, Perles de Lalique is a good alternative.
– Mark Behnke, Managing Editor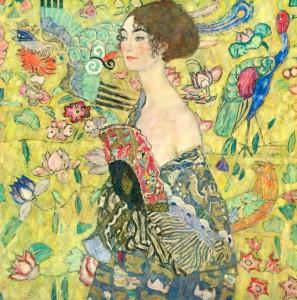 How did Mark keep it to three? Mark goes green, whereas I reach for lush fragrances redolent of orange blossom . Here are my five faves for spring: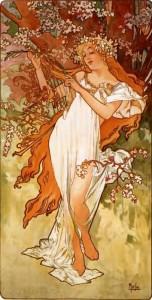 Orange Blossom Tea Private Blend by Opus Oils
This is Kedra Hart's, the founder of Opus Oil's ,personal scent that I begged her to release to the public. She obliged a few months ago and sent me a sample of two, one in a edp and one in a perfume oil. the perfume oil is amazing. It is my vampy "day and play" scent all spring long. As layers of clothing are peeled off, my skin is exposed and by the sun. When a fruity floral is well crafted, it performs a burleseque on my skin. The "greenness' of the tea note is tempered with honey, a touch of gardenia and natural ambergris. Kedra uses four different orange blossom Absolutes:
Tunisian Orange
Flower Absolute, Egyptian Orange Flower Absolute,
Orange Flower H20 Absolute,& Bitter Orange Flower Absolute), Honey.
(All of Opus Oils Perfumes are in a base of Organic
Fractionated Coconut Oil or Certified Organic
Neutral Grape Alcohol and are Phthalate,Paraben,
and Propylene Glycol Free)
Based on my love for this fragrance she has made it available on Etsy and you can email her directly @opusoils@msn.com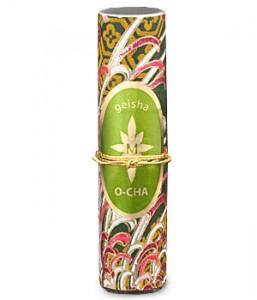 Geisha O-Cha by Maria McElroy
If you don't know the Geisha fragrances, you have not experienced the "scentuality" of Maria McElroy's hauntingly beautiful "East meets West' sensibility. An independant perfumer since the1990s (yes pre blogosphere) we have met several times at our favorite New York restaurants, hot spots and bars. I have worn O-cha perfume for nearly a decade but in its reformulation as an oil, the fragrance is now decidedly more feminine. The additon of baies roses and vanilla to the Japanese green tea, sweet orange, and clary sage notes, are as sensual as the nape of a geisha's neck. Luckyscent calls it "serene", I call it 'siren'.
WIN: If you leave a comment on this article, you will be eligible to receive a full size 1/4 ounce Geisha roll-on!!!!!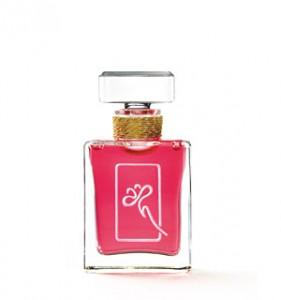 Anne Pliska by Anne Pliska
Spring transforms what most people consider a classic 'vanillic' LBD sheath into a LBD with a plunging neckline that hugs every curve. The notes of amber, vanilla, geranium and orange blossom are greater than the sum of its parts. Maria Callas would have worn this scent as she sung Casta Diva.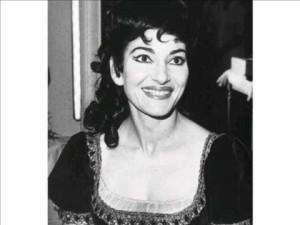 http://www.youtube.com/watch?v=nPxF0bf67hQ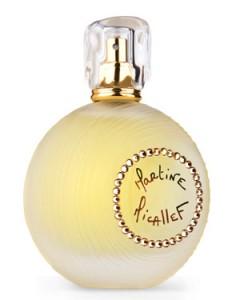 Mon Parfum by Martine Micallef
You know you found a fragrant match when an owner of a perfume company (Symine Salimpour of Hors la Monde) says you smell amazing at 8:00 am, jet-lagged and badly in need of a cup of coffee.
Thanks to Georg Wuchsa, owner of First-in-Fragrance, I was introduced to the scent of a phenomenal woman. Mon Parfum was Madame Miccalef's personal fragrance until her husband persuaded her to release it to the public. The combination of orange blossom, passion fruit, vanilla and caramel lend Mon Parfum a luxurious feel, like wearing a satin strapless dress under a cashmere sweater.
L'Oiseau de Nuit by Parfumerie Generale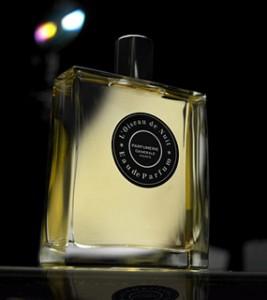 I cannot understand why one of the greatest niche perfumers and his magnificent collection of 26 fragrances cannot find a brick and mortar door in the United States. Both Mark and I agree that Pierre Guillaume of Parfumerie Generale is one fo the most talented young perfumers to enter the niche arena in years.
I will go even further, Pierre's body of work proves that 21st century perfumer is alive and well and is qualitative even in an era that is imposing strict regulations that diminish the artist's palette.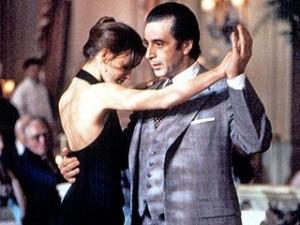 http://www.youtube.com/watch?v=fquaBTs3gRw
During the spring months, L'Ouiseau de Nuit wafts pure sensuality… men follow me and women ask 'what is that fragrance'? It is my scent of seduction. This sweet resinous scent bathes me in benzoin as M. Guillaume deflty handles the leather and labdamum with a davan soaked velvet glove. Instead of hearing the song of the "night bird" it is named for, another song is evoked. Itzhak Perlman's Por Una Cabeza as performed in the movie A Scent of a Woman, as a blind Al Pacino tenderly holds Gabriela Anwar as they dance one of the most memorable tangos in recent history,
– Michelyn Camen. Editor-in Chief