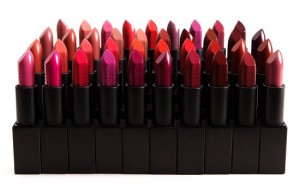 One month ago, NARS Audacious lipsticks really impressed me with their highly pigmented, one stroke coverage and range of 40 colors. The pinky peach nude Julie is a year round shade (Barneys Exclusive) and will be my "smokey eye lip", but Natalie, (the medium bright pink with coral ) is looking a little flashy now that there is a Mid September frost advisory in New York.
What happened to Indian Summer? It feels more like November in the Northeast which leaves me with a makeup quandary. Hot pinks and corals look too bright and deeper autumnal wines, berries and reds aren't right either. So I have been searching for transitional lipsticks. Here are two NARS Audacious colors in the permanent collection that I think will work on most skin tones and help ease you into sweater weather. They are Neo Nudes, i.e. a richer take on boring beiges that just fade away.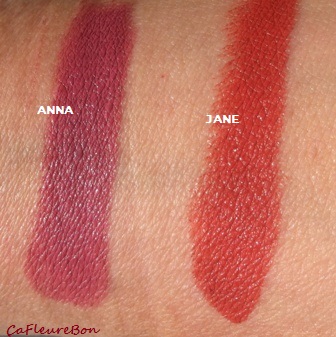 NARS Anna: NARS describes this as a "smoky rose", which it is not on my warm (NARS Barcelona/Mac NC40-42) complexion. It is a highly pigmented medium mauve pink and leans cool, but my lips have a blue undertone. I would recommend Anna for light, neutral and cool toned complexions. Anna has a satin finish and it seemed a little drier than the others.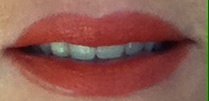 NARS Jane: NARS describes this as terracotta rose. Where is the Rose??? Doesn't matter because when I wear Jane I can't help humming along with Maroon Five (Songs About Jane): "This Love." Jane has opaque semi matte coverage and is a complex color. It is somewhere between a medium warm orange and soft brick with a smidgen of rosy reddish undertones. It is my perfect September "go with everything" lipstick. See I am smiling. (No I am not a model for 1-800-Dentists).
I bought NARS Anna and Jane at Sephora located on 34th Street in New York.
With names like Anna and Jane I wondered which iconic woman these lipsticks were named for. Anna could be Anna Winotur or Anna Nicole Smith. Jane might be Jane Birkin or could it be Jane Richardson, the Global Lead Artist for NARS?
Michelyn Camen, Editor in Chief