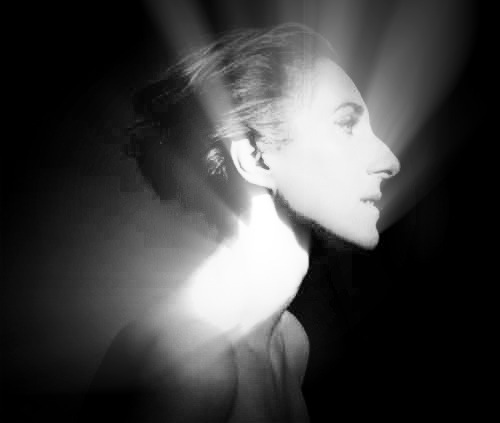 The late Mona Di Orio
What does a House do when they lose their muse, when the brand is named after the founding perfumer? The late Mona Di Orio's partner Jeroen Oude Sogtoen (who has been the Creative Director since the House was founded in 2004) was and is involved with the entire creative process, each step… from concept, jus, packaging and choosing the perfumer to succeed Mona. When Mona di Orio died suddenly in December 9, 2011, we were profoundly shaken by the loss of her light and in 2014 Myrrh Casati and earlier this year Bohea Bohème was composed by perfumer Fredrik Dalman, who is now the in house perfumer for Maison Mona Di Orio. It is Fredrik whose work will carry on Mona's trademark use of olfactory brilliance and who will introduce his own aesthetics as the Monogram collection evolves.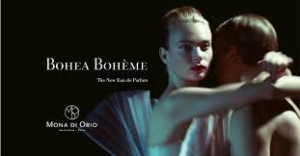 As someone who had the honor of knowing Mona personally, I wanted to know more about Fredrik and he kindly granted me this exclusive interview. -Michelyn Camen, Editor in Chief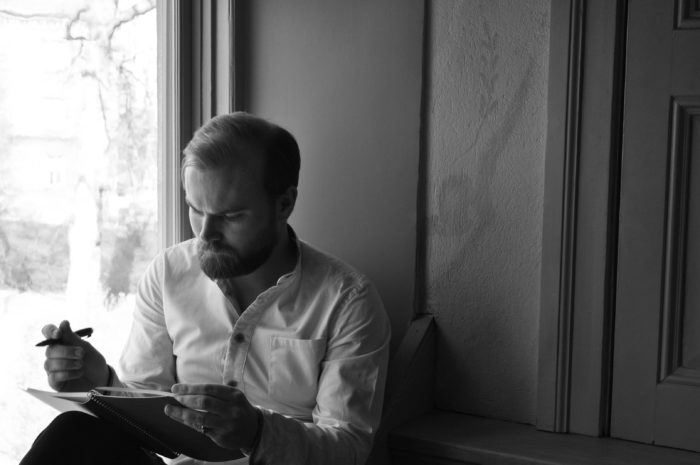 Fredrik Dalman, In House Perfumer for Maison Mona Di Orio
Michelyn Camen: You grew up in Sweden. It is a country not well known to me. Can you describe your childhood?
Frederick Dalman: I treasure my childhood enormously; I still consider it as my greatest adventure so far. Sweden is a country of opposites. The south is flat and mild, the perfect conditions for endless golden fields of rapeseed flowers in the summer while the north offers forests that never end, northern lights, mountains and snow so thick in the winter that the landscape freezes in time. I grew up somewhere in between these opposites in a city called Uppsala, famed for housing the oldest university in Sweden and for once have been a religious center to the good old "Vikings". Many of my early childhood memories are not from here though and that's all thanks to my parents love for British country life. We went to England almost every year, staying at a picturesque hotel called The Bull in Burford, just outside of Oxford. We used to take these long walks over the moor, picking up daffodils and stones as souvenirs, on a less rainy day we would have lunch at a restaurant built in an old water mill, I still remember the calm clucking sound of the mill and the scent of fresh watercress.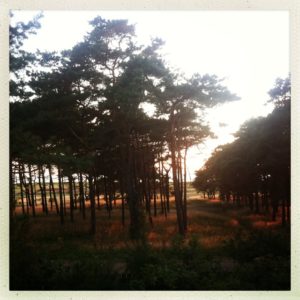 View from Fredrik's summer home in Sweden
As I grew older we bought a summerhouse in the south of Sweden and a ski lodge in the north. I have a very vivid imagination, something that I had great fun with as a child. I loved coming up with different stories that I placed me and my friends in and it was truly a privilege to have these different environments to build my stories on and get inspiration from. I'm still doing the exact same thing today; I've just started bottling my stories. Far longer shelf life.
Five words to describe your olfactive memories…
FD​: Sage sausage and steam engine trains, my first memory of scent. I think that says something about my olfactory memories, I have saved everything scent related from a young age and cherish each scent as a nugget of gold. They are a vital part of me and I consider it my life quest to smell and eat everything the world has to offer.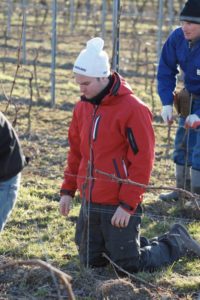 Fredrik in a Vineyard
How did your background in Culinary Arts and Meal Science influence you as a perfumer?
FD: My wine and spirit studies taught me many things. It was my first professional approach to scent, I learnt better ways of keeping order in my scent library so to speak. It was also my years at university that awoke my passion for food and I took a great interest in everything nature has to offer. A lot of my inspiration comes from what I create in the kitchen. The world of wine is in many ways similar to that of perfume, it's about the passion for creating something people can enjoy, it's about the love of the raw materials and most importantly: the respect for all the beauty nature provides us.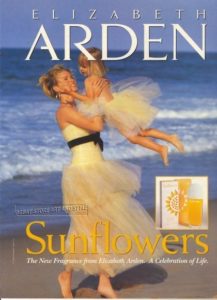 Elizabeth Arden Sunflowers 1993
The fragrance your mother wore?
FD: My mother wore Sunflowers by Elizabeth Arden when I was a child. It was highly refreshing during the dark cold months of winter. She changed perfume many years ago but I can somehow always smell that scent around her anyway.
Do you go to a perfume school? Which one? How did you begin your fragrant path? Did you always want to be a perfumer?
FD: I knew from a very young age that I loved to entertain my nose with scents and my brain with stories in all forms. I was a huge fan of pop up and comic books, adventure literature, movies, games. Well everything that fed my idea that the world is far more romantic then how many people view it. I was especially interested in ancient Egypt and dreamt for many years about being some kind of Indiana Jones version of Howard Carter. Digging up old treasure and dressing in beige safari clothing. My nose was always there to remind me about my love of scent though and in the end I had to put my imaginary fedora on the shelf. I took journalism in college in an attempt to improve on my storytelling skills and then later entertained my nose during my Sommelier university studies.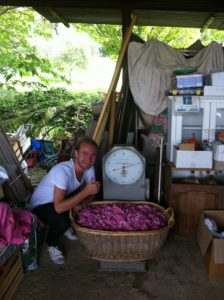 Fredrik with Rose de Mai in Grasse
After some time working in the perfume department of Harrods in London I was accepted as a student at the Grasse Institute of Perfumery. It was such an inspirational time, not only because I learnt about the art of perfumery but also for learning about how different cultures view scent. We were 12 people from every corner of the world making perfume together, it was a highly eye opening experience to me. We also did some field trips to rose, jasmine, tuberose and mimosa plantations around Grasse, and one spectacular journey to the north of France to see the Narcissus. Perfumery is passion all the way from the production of the materials to the ones having the honor of mixing them into something new. It gave me a huge respect for the craft itself.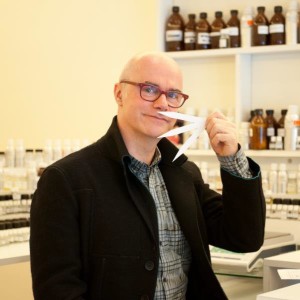 Bertrand Duchaufour in his Labo in Paris
How many years were you the apprentice of master perfumer Bertrand Duchaufour? What is your favorite of his perfumes? Do you also work with dualities in ingredients? Can you share a funny or interesting personal anecdote with our readers?
FD: My year with Mr. Duchaufour was like a dream. It was an almost surreal experience to get a glimpse into the mind of such a creative person. He taught me how to truly "see" a scent and how to capture its very soul. This is something I think he really did in Timbuktu by L'artisan Parfumeur, I love how he respects the materials while not being afraid of tweaking them slightly. In this case with the beautiful green mango note. My bag is full of Bertrand's knowledge and I wouldn't be the perfumer I am today without the time I spent in Paris.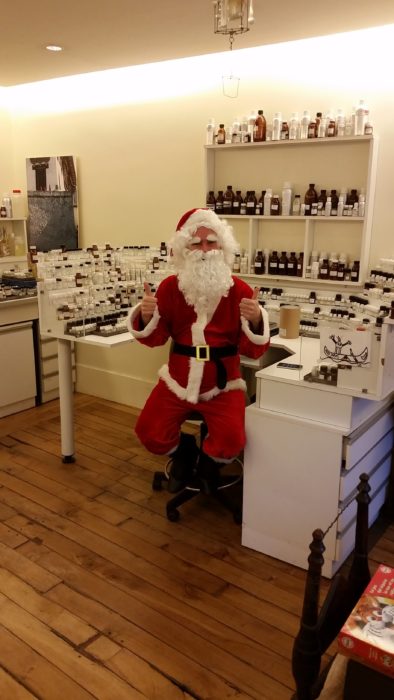 Fredrik as Santa at the labo in L'Artisan Parfumeur Boutique in Paris
I remember this one time when Christmas was just a couple of weeks away and since our laboratory was on top of the L'Artisan flagship store things really came to life downstairs. So I'm sitting there one afternoon weighing one of Bertrands new projects and the store manager comes up to the lab asking "Fredrik would you mind being our store Santa Claus this weekend, we have a suit and everything" Well I thought why not. So that weekend I put on this enormous suit with hair, beard even eyebrows and stood outside the store wishing everybody passing a Merry Christmas. Four hours later I decided to go up to the lab to quickly finish a formula, so I sat down at the organ and began putting the last two materials of the formula in. Who walks in? Well Bertrand of course. Thinking that I had completely lost my mind. Not every day you have Santa mixing your formulas.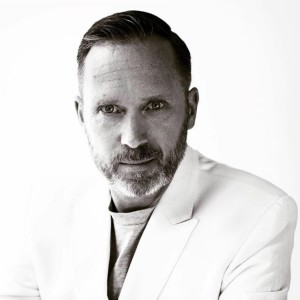 Jeroen Oude Sogtoen
How did you meet Jeroen Oude Sogtoen, Mona's partner and the Creative Director for Maison Mona Di Orio?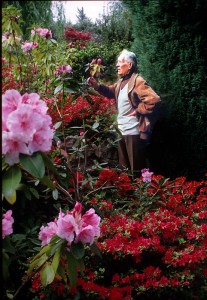 Edmond Roudnitksa in his garden (courtesy of Michel for our use)
FD: Mona, Jeroen and myself are all connected through Michel Roudnitska and Accords & Parfums in Cabris. This magical place hidden in the mountains above Grasse really is as romantic as perfumery can be. It was here in the gardens of Edmond Roudnitska that Jeroen and I met for the first time and it didn't take us long before we realized that our view on what perfumery should be coincided with one another, or even more so that Mona and I had a very similar view on what perfumery should be. I think Jeroen saw a bit of Mona in me in a way. I'm very lucky to be able to work with the materials Accords & Parfums provides and to have Jeroen's creative mind around me every day.
As the in house perfumer for Maison Mona di Orio, how closely do you study her signature work? Do you have a favorite that influences you?
FD: To me it's more important to appreciate Mona's passion and huge respect for the industry, the craft in itself, the materials we use and how she tells her stories. What helps me feel connected to Mona is the fact that we share the passion for wine, art, nature and perfumery. I can never be Mona and I can never create scents in the same way as she did, she had her style, heritage and I have mine. That doesn't mean that I can't respect what she stood for though, in fact it's immensely important to me to respect the values of the company that she and Jeroen created together.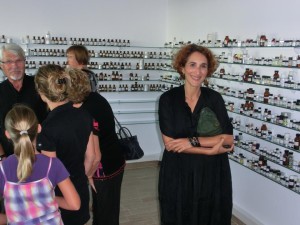 Mona di Orio at Accords et Parfums
Monaesque is a phrase some are using to describe the perfumes that were created after Mona's tragic passing. She has become a legend. How difficult is it to capture her style but add your own signature to your work?
FD: I am not looking to capture her style in that sense. I think that would be wrong. I'm trying to capture the essence of why she made perfumery her life's work.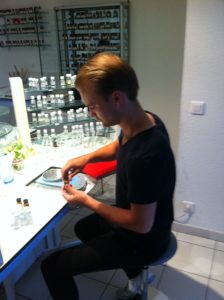 Fredrik working in his Atelier
Have you created any perfumes in addition to Bohea Bohème?
FD: Many. Hoping you will see them on the market in the future.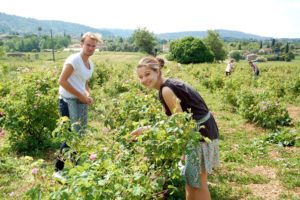 Fredrik in Grasse
Does being Swedish "color" your olfactive creations and perceptions? Did the beauty of Grasse influence you?
FD: Being Swedish definitely has an influence on my work. There aren't a lot of Scandinavian perfumers, which I find odd since we have a fascinating fauna up north. Quite unexplored to be honest when it comes to perfume making. This doesn't mean that everything I do has to smell like cloudberries, pine and moss but I love trying to hide something of my roots in all my creations. Grasse made me respect the craftsmanship of perfumery and created a sense of belonging in the history of scent making.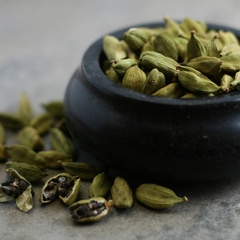 Cardamom
If you could have created one perfume which one would it have been?
FD: I would have loved to be the one who created the scent of cardamom. But Mother Nature beat me to it, typical.

Most interesting city in the world?
FD: I found Port Louis in Mauritius extremely fascinating. It really felt like a movie set for a pirate movie. Organized chaos, which I find soothing somehow and the people living there really have a much higher tolerance of chaos then we do here in Europe. I had a similar experience in New Delhi. Loved that as well.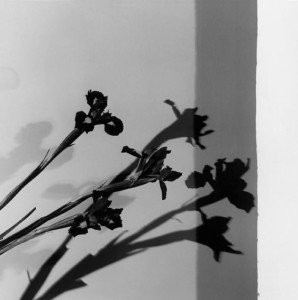 Robert Mapplethorpe Iris, 1977. Only because it would be interesting, no hint here
If you could create the ultimate soriflores, which flower would it be based on?
FD: I'm currently working on something along those lines. You'll see soon enough.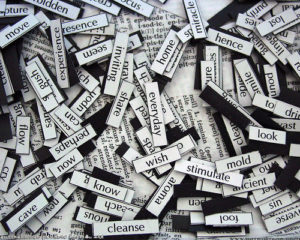 MC Collage of Words and Emotions
I read that you are influenced by words and emotions. Favorite poem or quote?
FD: It is said that the effect of eating too much lettuce is 'soporific' By Beatrix Potter. Meaning that it's so boring to eat lettuce that you'll eventually will fall asleep. I never want to create the lettuce Beatrix is talking about, and there already is quite a lot of lettuce on the perfume market, I'm hoping that companies like ours can plant some new seeds in the minds of the scent-loving world and make people challenge themselves with scent.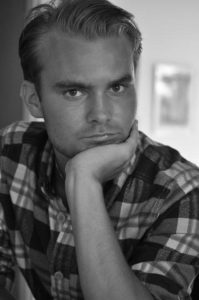 Fredrik Dalman
Do you spend much time in Cabris? Do you live there now? Always packed in your suitcase?
FD: I used to live in Cabris but I have been living in Amsterdam for the past four months now and I almost can't believe how much I already love this city. I love it so much in fact that I already bought an apartment. There is this constant creative energy swirling around in the office which makes me almost bubble inside and if I ever miss the gardens of Accords & Parfums I can just dip a blotter in a bottle of May rose and it takes me right back. There is a creativity and freedom in this city that in my mind at least is quite unique and addictive.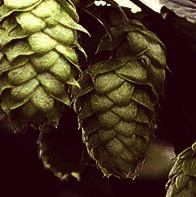 Hops absolue
Which raw material do you find the most difficult to work with?
FD: Every obstacle is an inspiration in my book. That said I'm still trying to find a way to use Hop Absolute in a good way. Hoping to find another really hard nut to crack in the future. What a wonderful job where you never can be fully taught.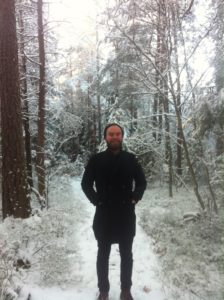 Fredrik in a snowy forest
Can you talk about your upcoming project, just a hint?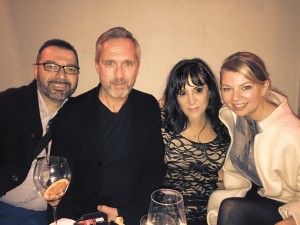 Ermano Picco, Jeroen Oude Sogtoen, Michelyn Camen and Henricke Meuleman at Esxence 2016 in Milano. Hoping to meet Fredrik in 2017.
FD: I can say that working with Jeroen Oude Sogtoen really has been a total idea machine for these past four months. We just opened the doors to the first Mona di Orio store in Amsterdam, with a laboratory for me that must be the coziest in Europe packed with raw materials from Accords & Parfums and the minds of Jeroen and I. The perfect conditions for many interesting projects taking shape. It's like we always have this next train of thought…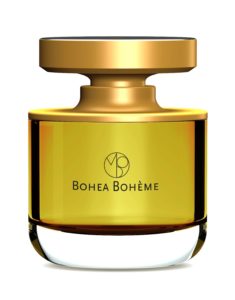 Notes: Bergamot, sichuan pepper, cardamom, iris, chamomile, balsam fir, boxwood, geranium, black tea, juniper, smoke, oak, sandalwood, beeswax, bay leaf, benzoin, vanilla. The Silver Fox's review here
Thanks to Jeroen, Frederik and Henricke for a worldwide (registered reader) a 75 ml bottle of Bohea Bohème. To be eligible, leave a comment with what you found fascinating about this interview , memorable quotes, where you live and the soliflore you might want to see Fredrik create. If you have a favorite Mona Di Orio Perfume we want to know. Draw closes 11/22/2016
We announce the winners on our site and on our Facebook page, so Like Cafleurebon and use our RSS option…or your dream prize will be just spilled perfume