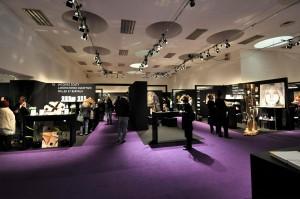 "And the perfume sank into them, going straight to the heart". Perfume, Patrick Süskind (1985).
The internationally acclaimed fragrance event dedicated to Artistic Perfumery will take place in Milan's Palazzo della Permanente from 31 March to 3 April 2011. Niche perfumers, retailers and the cognescenti from all over the world know this show is a 'major international scent event'.
Exhibtors include many brands that have roots that go back for centuries, others are the non-conformists and those who are striving to build an olfactive bridge between 1700 and 2010.
–Michelyn Camen, Editor-in-Chief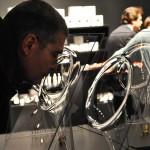 Esxence – The Scent of Excellence
Venue:
Palazzo della Permanente, Via F. Turati 34, Milan
Date:
31 March – 3 April 2011
Opening Hours:
Thursday 31 March and Friday 1 April, for professional and press visitors only: 10.00 a.m. – 6.00 p.m.
Saturday 2 and Sunday 3 April, open to the public: 10.00 a.m. – 6.00 p.m.