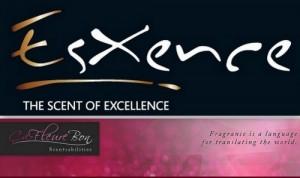 Day Three of Esxence-The Scent of Excellence 2011 is the first day the exposition is open to the public, The buzz around the exposition hall is definitely changed as business has now given way to appreciation. There is a lot more hearing and seeing people pulling their friends over to a booth to try something they've just smelled. It is now time for the perfumistas to have their moment in Milan.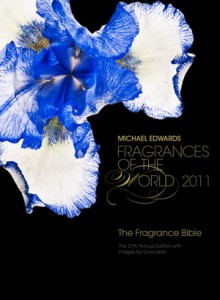 1100– I spent my first hour listening to Michael Edwards, author of Fragrances of the World yearbook, speak on the rise of niche perfumery. As always it is a joy to listen to him speak about the history of fragrance but this time it was the last bit that really resonated with me. Mr. Edwards recounted meeting a young man in New Zealand who told him he wanted to be a perfumer. Weeks later at a conference in Grasse he found that same young man in the front row having sold everything to come to France. Over the next seven years Mr. Edwards watched him eke out a living while learning how to make fragrance. After seven years he has now just become a perfumer in South America. Mr. Edwards reckons there are only 500 people in the world who have put this kind of effort into becoming a perfumer and are worthy of that title. That is a very interesting viewpoint to me.
1230– Went out and indulged the wetshaver part of me as I visited Geo F. Trumper, Simpsons Brushes and Castle Forbes. I was very happy to see Rooney brushes at the Castle Forbes booth as I believe they are the last brush currently being made in the UK. I was especially happy to see Castle Forbes shaving creme in a travel size. Now I can carry my favorite Cedarwood and Sandalwood with me when I travel.
I also stopped by SoOud to try both of the new releases for this summer. Leili is part of the oud collection and it is focused around the medicinal, rubbery aspects of oud and if those are your facvorite facets of oud this should be right up your alley. Kamal, the non oud summer release, is centered around a beautifully intense almond and as I wore this over the next hour it got more golden and soft on my skin. I am really looking forward to trying this when it releases.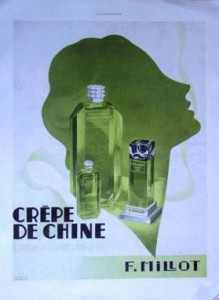 1330– Went back to the Osmotheque because Michael Edwards in his talk reminded me there were a couple of other seminal fragrances I hadn't ever experienced before. Laetitia Navarro handed me a strip of Coty L'Origan from 1905 and just as it was when I first tried Coty Chypre I see the beginnings of floral fragrance from the first moment. While standing near the box containing all of the vials I was struck by another fragrance I had heard a lot about, Millot Crepe de Chine. This has been described as a floral chypre and while that is true; it is the jasmine full on indolic and dirty that makes this so amazing to me. After two days the Osmotheque had not thrown a fragrance at me that I had to own until this. I knew I should have stayed away.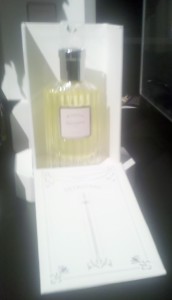 1530– Stopped by to see our friends Vero Kern and Yosh Han and talked a bit about the differences between the European and US markets. They are sharing booth space with Grossmith London and they are previewing their Royal Wedding inspired fragrance Betrothal. The new Betrothal is based on one of the most popular fragrances of Grossmith's history named Betrothal. It was described as a "floral bouquet" and was composed of rose, jasmine, narcissus, geranium, hyacinth, ylang, and orris. Now that is a floral bouquet. This was used as a basis to start the new fragrance. What remains of the original floral cornucopia is a heart of Rose de Mai, jasmine, and ylang-ylang. The top is spritely citrus and the base is vanilla and vetiver. This is a much more modern,restrianed take on the original formulation and it is a nice new addition. It will be available after April 29, perhaps after it is worn on that day????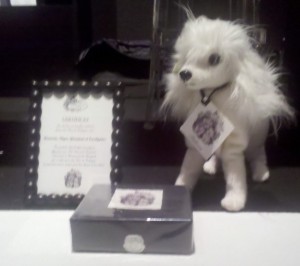 1745– Well I'm ending day three with the dogs. I visited the Prudence Paris booth and while I was sniffing their very good, gingerbread-centric, men's fragrance Steuart; Prudence told me she had a dog perfume. As an owner of two Standard French Poodles I had to give it a try. It is definitely clean and fresh but also Prudence Paris Polisson has been certified not to dry out my poodles' skin. Keep your eyes out for a future review from a dog's eye view.
Half day tomorrow before I hop a jet plane back home.
–Mark Behnke, Managing Editor