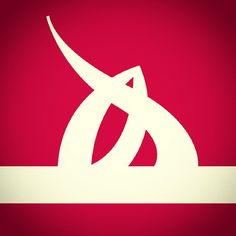 "Letters are symbols, which turn matter into spirit." – Alphonse de Lamartine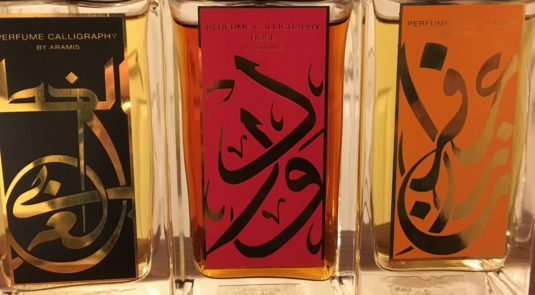 Estée Lauder Aramis Calligraphy, Aramis Calligraphy Rose and Aramis Calligraphy Saffron. Photo: Gail
Calligraphy, the stylized word or text, is an ancient art form expressing the spirit latent in the word. Just so, the perfumes of the Aramis Calligraphy series, Calligraphy, Calligraphy Rose and Calligraphy Saffron, are stylized versions of classical middle-eastern perfumes; contemporary interpretations that breath new life into old and revered forms.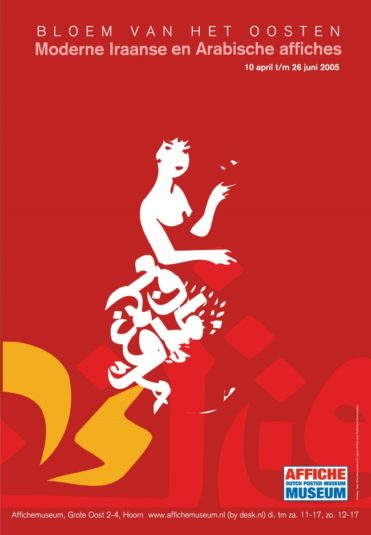 Tarek Atrissi
Choosing just one of the Aramis Calligraphy series to review was a difficult decision. The heavy glass bottles of each Eau de Parfum are adorned with the stunning graphics of award winning Lebanese artist and Arabic Typography expert Tarek Atrissi. Atrissi's designs for Estee Lauder, the parent company of Aramis, express the elegant soul of the Calligraphy line. Trudi Loren, Executive Vice President of Corporate Fragrance Development for Estee Lauder Companies, conceived and developed the three Calligraphy fragrances. I love all three perfumes in the series, but today I will review Aramis Calligraphy Rose.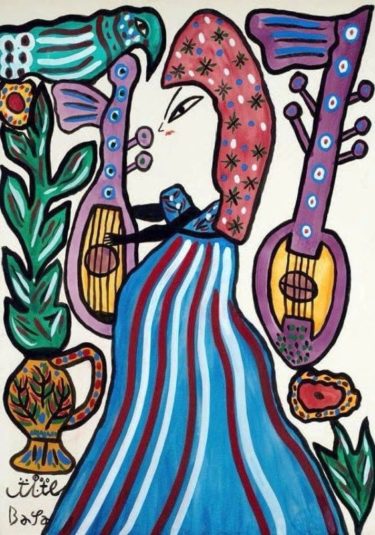 Baya Mahieddine
Aramis Calligraphy Rose opens with an initial breath, at once sweet, green and resinous. Before I have a chance to pin it down, the fragrance instantly morphs into a thick and humid confection of honeysuckle and rose. From the very beginning I leave the Middle Eastern references behind as I find myself singing the words and humming the tune "Honeysuckle Rose", written by the early 20th century American jazz pianist and composer Fats Waller.
"…When I'm taking sips from your tasty lips, Seems the honey fairly drips,You're confection, goodness knows,Honeysuckle Rose…" – from the song "Honeysuckle Rose", music by Fats Waller, lyrics by Andy Razaf.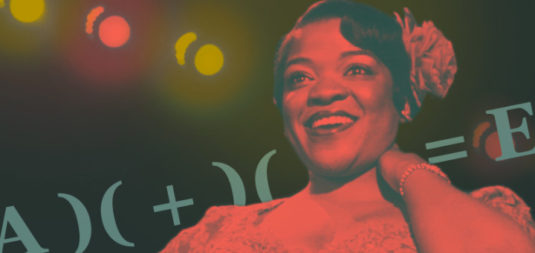 Via blacktime travel Nell Carter
What a combination! I imagine a syrupy Turkish Rose in love with the honeysuckle voice of one of Fats Waller's most endearing exponents, the Broadway singer and actress Nell Carter. Aramis Calligraphy Rose, a seductive Turkish/American delight, becomes thicker and richer as the dark and velvety heart, colored with saffron, takes center stage. After about an hour this jammy rose turns toward the masculine. A dry and mysterious effect of green herbs, lavender and incense, a wind off the desert so to speak, makes it clear that despite the honeysuckle, the sweet resinous styrax, ambergris and the rosy suffusion from top to bottom, Calligraphy Rose was designed as a unisex fragrance. After about ten hours Aramis Calligraphy Rose dries down to a wisp of ambergris, lasting in total about twelve hours on my skin and forever on clothing.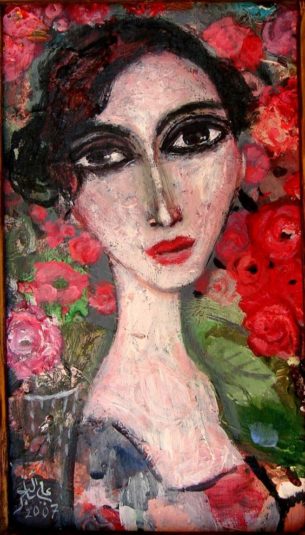 Ali altajer painter
This hypnotic Rose fragrance is probably the boldest of the three Eau de Parfums in the Calligraphy series. But as outspoken as she is, Aramis Calligraphy Rose still manages to retain a stylized Middle Eastern elegance, at once dark and luminous, sultry and energetic, joyous and melancholy.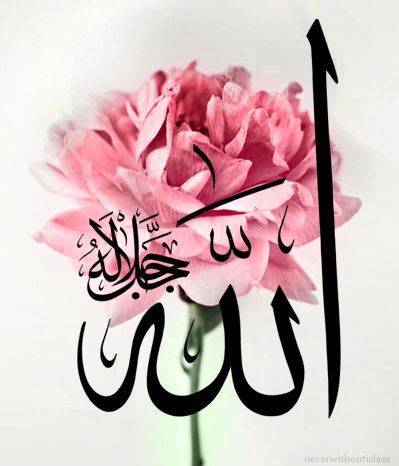 via Tumblr
"There comes a holy and transparent time when every touch of beauty opens the heart to tears…this is the time of the opening of the Rose." – Rumi
Notes: Honeysuckle, saffron, oregano, Turkish rose absolute, myrrh, styrax, French lavender, labdanum, musk, ambergris and olibanum.
Disclaimer: I purchased Aramis Calligraphy, Calligraphy Rose and Calligraphy Saffron for my own collection. My opinions are my own.
Gail Gross – Senior Editor
Art Direction – Michelyn Camen, Editor in Chief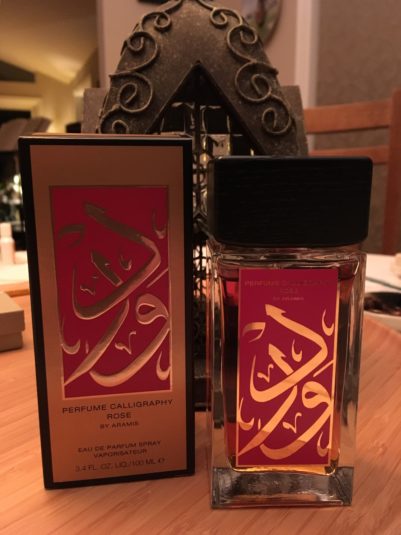 Gail's bottle of Aramis Calligraphy Rose
Thanks to The Perfumed Court we have a 5ml glass spray bottle of Aramis Calligraphy Rose for a registered reader anywhere in the world. To be eligible, please leave a comment with what you enjoyed about Gail's Review of Aramis Calligraphy Rose, where you live and if you are a fan of Middle Eastern style rose perfumes. Draw closes 4/10/208
We announce the winners only on site and on our Facebook page, so Like ÇaFleureBon and use our Blog feed…or your dream prize will be just spilled perfume