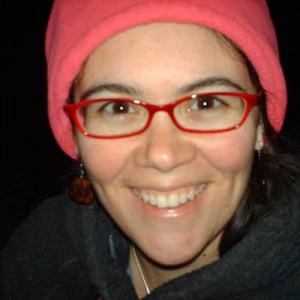 Esscentual Alchemy…a most delicious (and healthful) scent collection from very yummy mummy *nudge nudge wink wink* Amanda Feeley.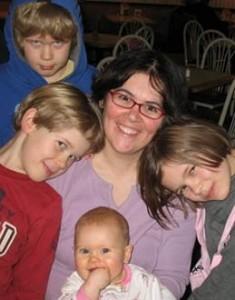 Orange Chocolate Roses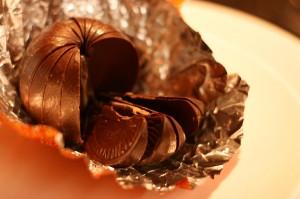 hmmm…a Terry's Chocolate Orange spiked with rum and roses? O yeah baby, this I could cover myself with *wink*…hmm, what to wear with this. Spiked Heels (that's a no brainer)…and since I won't be able to walk…only black silk lingerie. This is a lounging scent. A glamorously decadent rich base chord hits those endorphin receptors with pleasure.
Notes: Cocoa Absolute, Rose Attar, Orange Flower, Gardenia Enfleurage, Bitter Almond, Blood Orange, Mandarin, Labdanum, Benzion, Bois De Rose, Ambergris.
Lime in the Coconut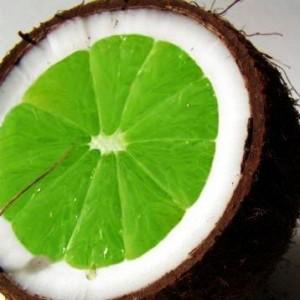 The chillier the weather gets…the more that tropical calypso music beckons and… a pina colada. This scent's coconut note is so like the real thing it makes me think I just had a fresh nut cracked open for me and I am delicately sipping the coconut milk through a straw. The lime note is mouthwatering… super delish and tart. I'm envisioning healthy ocean caught fish with a twist of lime… lime juice tomato salsa…lime spritzed into my favorite sparkling water… and plenty, yes, plenty of sun.
Can't you just hear the guitar opening accompanied by Harry Nilsson's distinct voice?
She put the lime in the coconut, she drank them both up
She put the lime in the coconut, she called the doctor,
woke him up,
And said, "Doctor, ain't there nothin' I can take,
I say, Doctor, to relieve this belly ache?
"Now let me get this straight…"

Notes: Key Lime Hydrosol, Toasted Coconut Tincture, Lime
Bennacht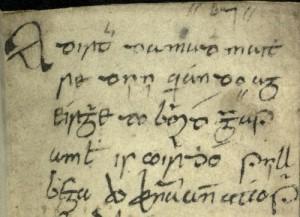 I reeaallly want people to try this one…it is such a dreamy light floral made from two hydrodistilled attars and two hydrosols "blessed" with Amanda's best intentions and love. This feeling truly comes across, plus it's just a gorgeous white floral perfume! Amanda says her perfume Bennacht, which is from the Old Irish meaning blessing or benediction is meant to be worn to uplift your soul and as a blessing to Spirit.
Notes: Mukhallat attar, Dabney Rose's Alchemy Gold Hydrosol and Luminous hydrosol
I offer you a blessing for this day:
A circle of friends is a blessed thing;
Sweet is the breaking of bread with friends.
A blessing on this meal,
A blessing on our lives,
A blessing on the land.
Christmas and Cookies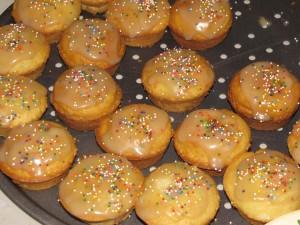 ….Yes. I like it. I really like the jammy fir-strawberry-butter sugar cookie notes, Strangely.this perfume works. It is integrated and celebrates the loveliest things about Christmas. I can smell a beautifully decorated Christmas tree with lots of cookie munching fresh bathed pajama wearing chubby angel children around it. Delish! Yes, I want to be there!
Christmas and Cookies Botanical Perfume is a seasonal limited edition formulated mostly by Amanda's sweet son, Bowie. Amanda says Bowie wanted something that smelled like Christmas, and cookies. Bowie picked out most of the notes, and Amanda completed the perfume.
A sample size is something fun and quirky to stuff that stocking with!
Notes: 5 different Vanilla bean tinctures, Butter CO2, Black Tea absolute, Beeswax/Honey Tincture, White Rose Attar in Sandalwood, Cinnamon, Antique Nutmeg, Balsam Fir, Strawberry Furanone (a natural isolate)
Blue Lemonade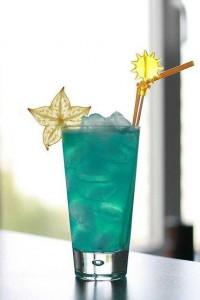 Blue Lemonade is a perfect perfume for steamy summer evenings in your flower garden…or dreaming of steamy summer evenings…redolent of finishing a day gardening, taking a breather with a zingy zesty drink of freshness, and then wandering about as evening gathers, quietly enjoying the garden under a night sky.
¨¨¨°º©©º°¨¨¨¨¨¨°º©©º°¨¨¨¨¨¨°º©©º°¨¨¨¨¨°º©©º°¨¨¨¨¨¨¨°º©©º°¨¨¨¨¨°º©©º°¨¨¨¨¨¨°º©©º°¨¨¨
To quote a receptive nose.."That's really nice, it smells like lemons and ginger and yum!"
¨¨¨°º©©º°¨¨¨¨¨¨°º©©º°¨¨¨¨¨¨°º©©º°¨¨¨¨¨°º©©º°¨¨¨¨¨¨¨°º©©º°¨¨¨¨¨°º©©º°¨¨¨¨¨¨°º©©º°¨¨¨
I love it. This was a perfume of Amanda's I was really attracted to try…just loving the name Blue Lemonade. The scent lives up to its name. It is sparkly, zesty, tangy and floral. Very uplifting/energizing.

Notes: Patchouli, Vetiver, Saffron, Tuberose, Osmanthus, Ylang ylang, Lemongrass, Lime, Tangerine, Blue Chamomile
Orange Cream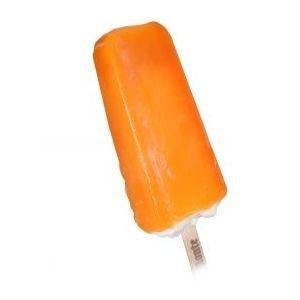 Amanda says, "Orange Cream Botanical Perfume has Orange Citruses, Sweet Edibles, and Soft Florals. All of these are blended up into a Yummy Orange Dreamsicle for your nose."
Hmm Amanda… I think this fragrance is a lot more sophisticated than that description…the black currant, florals and cognac sit one second behind the orange cream for a very full satisfying perfume of many notes and nuances. I would be very curious as to which notes are accentuated on whose skin…
Notes: Vanilla, Genet aka Broom Flower, White Cognac, Peru Balsam, Black Currant, Jasmine, Rose, Orange Blossom, Tangerine, Mimosa, Blood Orange, Bitter Orange, Rooibus
Druid Blessing Poem by Philip Carr-Gomm
http://www.facebook.com/l.php?u=http%3A%2F%2Fdruidcircle.wordpress.com%2F2010%2F07%2F01%2Fa-meal-blessing%2F&h=e0fffcyPXC8zTIeikMeFlVTr1Tg





All Perfumes by Esscentual Alchemy are 100% natural with naturally modest sillage and longevity. Amanda's perfumes are complex, beautiful, wearable, and very emotive. These scents take you on an inner journey and evoke pleasant dreams, daydreams and nightdreams.
Worth the risk to buy unsniffed: Yes. I suggest purchasing many sample vials for yourself and as gifts, sometimes a little taste of a scent is enough for a lovely dream (day or night) with the purchase of a larger bottle of your favorites coming later.
–Monica "Skye" Miller, Natural Perfume & Senior Editor