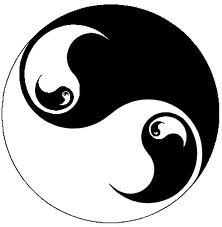 Shelley Waddington catapults us into the Caribbean with her perfumed duet, comprised of Nectars des Îles and Vents Ardents.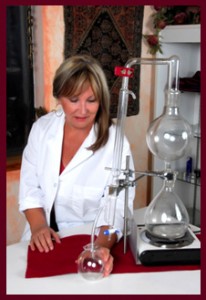 We may well be into full-fledged hurricane season, but one whiff of these conspiratorial scents and your olfactory journey [at least!] will feel luxuriously free from care.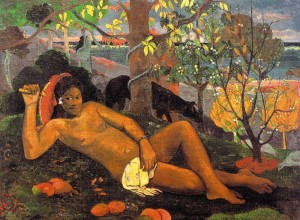 Their emergence feels intuitive, an intrinsic outgrowth of the collaboration between Shelley and Juan Perez.
Nectars des Îles is the yin to Vents Ardents' yang–
So it comes as no surprise that both perfumes are presented as 'wedding'/ couple scents in the EnVoyage offerings; combined, they are a delicious antidote to aromatic nonchalance.
Yin: Nectars des Îles
Top Notes: wild oranges, mandarin, green citron, osmanthus nectar
Heart Notes: fresh gardenia and tiare petal accord, absolutes of two frangipani species, ylang ylang and jasmine auriculatum.
Base Notes: sandalwood absolute from Vanuatu, Tahitian vanilla, amber and fine white musks
Traditional expectations equate ebullient floralcy with femininity.
[As many readers already know, I personally eschew stereotypes]
Let us agree that Nectars is wantonly floral, sultry and full of sensual abandon 😉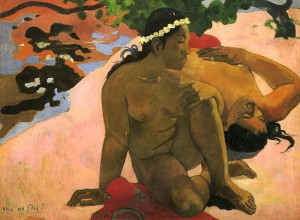 Tartly resonant citruses release the fruity, apricot aspect of osmanthus, so very succulent and mouth-watering; it is a fragrant coup, really brilliant.
Lying in wait for us are the most tropical profusion of blooms, all the sumptuous, honeyed exotic flora of the islands..it's intoxicating, an ambush of the senses.
The base is astonishingly subtle, serving as anchor on this desert isle inhabited only by riotous flowers.
One isn't assaulted by a violent burst of vanilla or heavy woody references- the blossoms reign supreme, as they ought.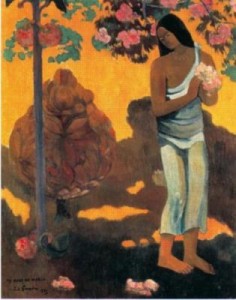 Nectars des Îles knows no season.
Wear it now, to extend Indian summer, where it in the autumn for sweet nostalgia; wear it in the depths of winter, when longing for warmth.
Wear it in the spring, with sweet anticipation of delights yet to come.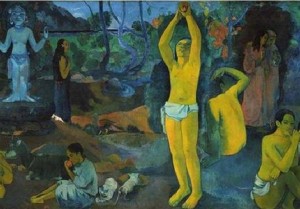 Yang: Vents Ardents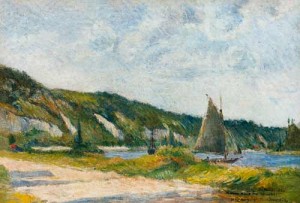 Top Notes: Curacao, wild oranges, Bay rum, a touch of tropical fruits
Heart Notes: Venezuelan tonka beans, heliotrope, magnolia, French narcissus
Base Notes: amber, mahogany, tobacco, oak, driftwood, musky vanilla, balsams
Right off the bat, I feel a dreamy nebulousness encircling the notes listed.
There is a savage civility here that appeals to my inherently piratical nature.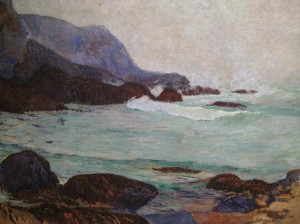 Boozy, woody, breezy: in the bowels of this seaworthy vessel, oaken casks secrete a king's ransom of rum.
All the plunder of the high seas is to be found in the hold – precious woods and spice, tobacco, a plethora of fruit to keep scurvy at bay.
The trade winds hold the promise of safe harbor ahead, tenderly perfumed with flowers.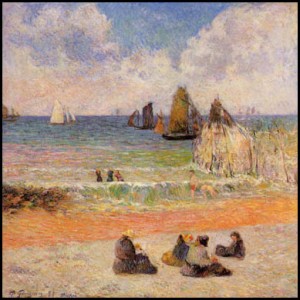 French narcissus accentuates both the florals and the gaminess of life aboard ships such as these; its animalic quality enhances the entire experience for me.
[After all- hygiene in pirate days was not a priority]
Shelley rightly classifies Vents Ardents as unisex, and I concur, heartily.
There is an adventurous, salty nature to it that is both overtly romantic and down-to-earth.
I find it sophisticated, witty, and pithy- all at once- and rakishly amiable.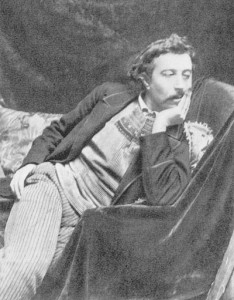 Coupled these perfumes are sublime, inexplicable and intricate.
They have a lovely tenacity and significant sillage.
Senior Editor's Note: I chose Gauguin's art…it simply felt right.
Shelley has very generously offered to give a reader's choice of one ounce flacon: please, tell us which fragrance you would prefer and about your own perfume odyssey .Draw will close on September 10, 2011.
–Ida Meister, Natural Perfume and Senior Editor