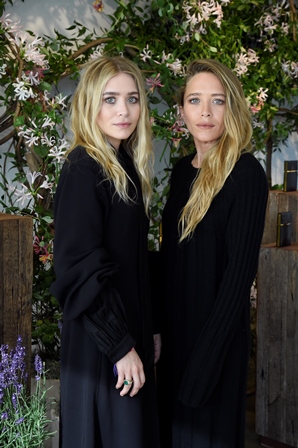 Mary Kate and Ashley Olsen August 16, 2017
Since they debuted in 2014, Elizabeth and James Nirvana fragrances have proven that sometimes there really isn't much of a line between celebrity, designer and niche fragrances. Black, White, Rose and Bourbon have all been on our Best of Scent Lists, because these perfumes are that good. (did you know that the emporium of Niche, Twisted Lily in Brooklyn carries the brand ?).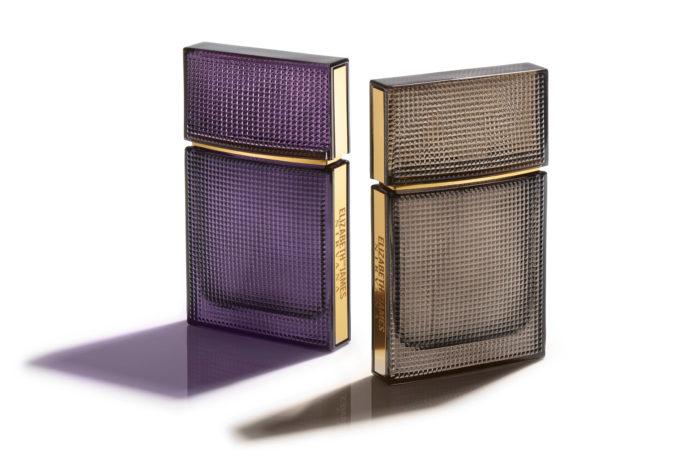 Two new Elizabeth and James Nirvana fragrances— Amethyst and French Grey — further expand the collection created by Elizabeth and James founders and designers, Ashley Olsen and Mary-Kate Olsen. "Amethyst and French Grey continue to build upon the story of Nirvana as we further explore notes that Ashley and I are drawn to – dark and rich, light and floral," states Mary-Kate Olsen. Ashley Olsen adds, "Less is more in everything we do and the juices of Amethyst and French Grey reflect that. With each new scent we develop, it's important to remain true to the raw notes."
Elizabeth and James Nirvana Amethyst is a decadent blend infused with refined tobacco, sweet honeysuckle and spicy cedar wood. The aura that lingers is sensuous, enigmatic and intriguing.
Elizabeth and James Nirvana French Grey is a fresh floral bouquet, evoking open-air flower markets with hints of lavender, honeyed neroli and earthy musk. Chic, unconventional and memorable, it possesses a certain je ne sais quoi.
The Elizabeth and James Nirvana distinctive, vintage inspired clutch flacon takes on a deep purple hue for Amethyst, while French Grey is a smoky hue.
Each Elizabeth and James Nirvana Eau de Parfum fragrance is available in three sizes: 30ml ($65.00) 50ml ($85.00) and rollerball 10ml ($28.00). The fragrances will debut in North America Sephora stores and Sephora.com in August 2017 , in addition to the Elizabeth and James Los Angeles Flagship at The Grove. Additional retailers will roll out the fragrances beginning February 2018.
Both Fragrances are created in partnership with Firmenich
Via Elizabeth and James
–Michelyn Camen, Editor in Chief
Are you planning to check them out?