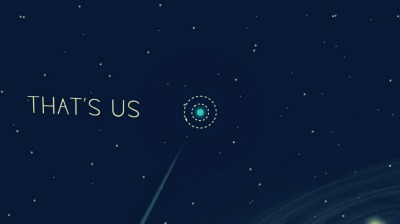 From Carl Sagan's Pale Blue Dot Video
For the past week, my inbox has been overflowing with dozens of press releases from PR firms, touting their clients and Earth Day. I have no idea why lipsticks in non recyclable tubes are earth friendly, but then again it is easy to pretend to be 'green' and to hop on The Earth Day bandwagon. My own connection to NATURE was limited, spending nearly all my life in New York City, nature was flowers wrapped in cellophane at the corner deli. Once when asked for an interview what would make the world a better place I answered: "If everyone watched Carl Sagan's Pale Blue Dot video". (The 'Pale Blue Dot is a photograph of Planet Earth taken in 1990 by Voyager 1 from a record distance, showing it against the vastness of space. By request of Carl Sagan, NASA commanded the Voyager 1 spacecraft, having completed its primary mission and now leaving the Solar System, to turn its camera around and to take a photograph of Earth across a great expanse of space).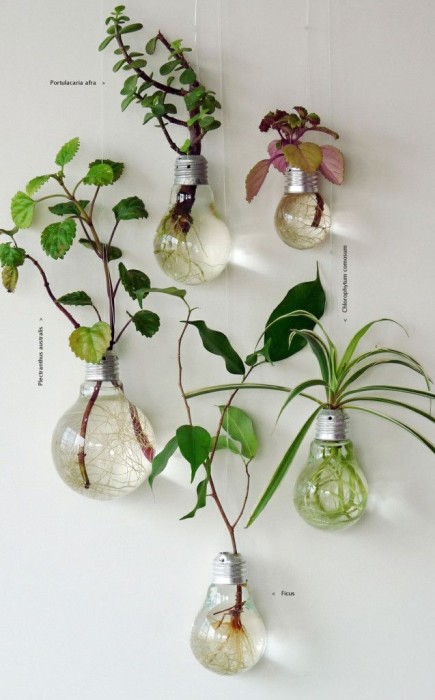 But my connection to Earth Day is strong and can be summed up by Thomas Edison who wrote in the early 1900s, "Until a man duplicates a blade of grass, Nature can laugh at his so-called scientific knowledge. Remedies from chemicals will never stand in favorable comparison with the products of Nature, the living cell of a plant, the final result of the rays of the sun, the mother of all life." Earth Day is celebrated every April 22 since its inception in the USA in 1970, when twenty million Americans participated..a true grass roots movement. Now, in 2016, it is a global event that over a billion people celebrate. I asked a five perfumers to write a few words on what Earth Day means to them, the images it evokes and which of their scents immediately come to mind.-Michelyn Camen, Editor in Chief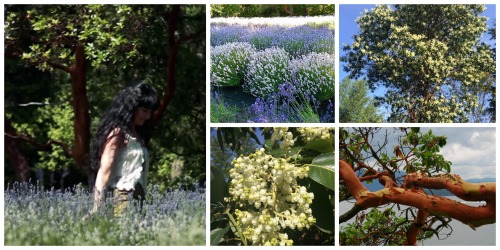 Seattle: Christi Meshell, lavender, Madrona blossoms and tree photos by Christi, collage MC
"For me, Earth day is about trees, and the Pacific Madrona (Arbutus menziesii) tree is called such because it was known by the PNW Native Americans as the "mother tree", it supports more forms of life than almost any other species of plant. Right now they are in heavy bloom along the coastlines, the tiny white urn shaped flowers have perfect pentagons in the center and will ripen into gorgeous red fruits, but people call them berries. The fragrance is otherworldly: cinnamic, balsamic and honeyed. You can smell it from 1/4 mile away it it's a large tree. The trees are endangered, slow growing and gorgeous! They resist planting, they like to choose their own sunny spots overlooking large bodies of water. They literally hold the cliffs into place in certain areas. They are strong, hardy, broadleaf evergreens: each leaf lasts about 13 months (a feminine number) making it a constant dropper of leaves, but it never goes bare. Their copper bark peels in sheets and curls during the fall, exposing a chartreuse greenwood underneath. These trees are magical and embody a rejuvenating energy and comforting vibration of safety and comfort".-Christi Meshell, Perfumer and founder of House of Matriarch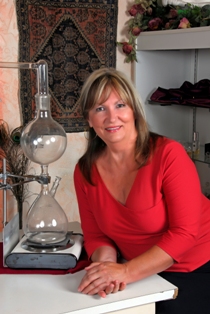 Portland: Shelley Waddington En Voyage
"I have a confession. "Earth Day" just doesn't register as a thing for me. Don't misunderstand, I'm all for the earth, and conservation, and protection of the environment. It's just that I have always lived in one of the world's most beautiful places, Carmel-by-the-Sea, where all children are brought up to respect the living beauty around us. The thought of disrespecting our pristine sugar-white beaches, or of randomly discarding trash, of disrupting a tidepool or a forest was unthinkable. And now I'm living in another clean, green, and beautiful spot, Portland OR, where Every Day is Earth Day and I continue to respect the earth as if she were my mother. Because she is". Shelley Waddington, Founder and Perfumer of En Voyage Perfumes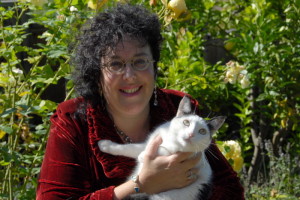 San Francisco: Laurie Stern of Velvet Sweet Pea's Puurfumery
"For me Earth Day is about honoring my hippy roots, 45 years ago when I was optimistic about changing the world! Everyone thought we were crazy and it's been a long time coming but sustainability is common in our language now and in our lives. I love that by making and offering botanical perfumes I get to share the wonders of the natural world that can help heal and even intoxicate us! My business is Leaping Bunny Certified, and I don't buy from companies that animal test, and it's in keeping with the humane treatment of animals that we are finally starting to adopt, at least in California. It's easy for me to recommend my Fir-ever Young perfume, when I created it, I was thinking about when I first came to California 42 years ago and hiked to the hot springs in Big Sur and fell in love with my now husband. It was a magical window in time and I was surrounded by the majestic redwoods, firs, and pines, and I was ready for transformation and adventure! I inhaled deeply!" –Laurie Stern, Perfumer and Founder of Velvet & Sweet Pea's Purrfumery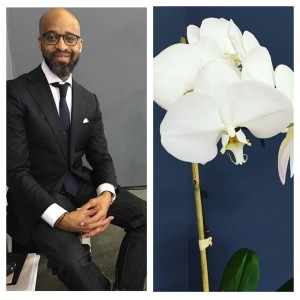 Brooklyn, NY Rodney Hughes of therapeutate parfums (Elements Showcase 2016)
"Earth Day for me is another opportunity to honor the Earth and all it give us!!! I like to think, I honor my connection with Mother Earth each day by trying to be a better person. Further by making more sustainable choices in my consumerism and buying local. Where ever possible I choose products that are produced with this consciousness in mind. Since Therapeutate Parfums is botanical fragrance collection really all are appropriate to Earth Day. If I have to choose one I would probably say OSIRIUS, only because it has a large array of botanical notes. It represents sumptuous woody notes, moss, delicate roses, watery orris and grassy freshness"-Rodney Hughes Perfumer and founder of Therapeutate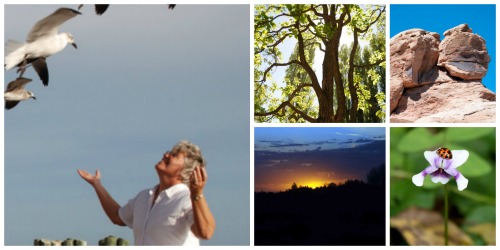 Elise Pearlstine of Tambela, Utah, Florida photos Elise Collage Mc
"From all the places I have lived, I have carried memories of unique fragrances from precious ecosystems. As a child I loved running through open fields of the Midwestern United States with their earthy/grassy aroma and as a young adult the smell of rain in the western deserts enchanted me. The fragrance of each unique environment is a combination of molecules of scent from trees, rocks, dust, flowers, pollen, and other living things. They rest in the earth or float in the air and come alive with rain, wind, and the human touch. My career as an ecologist took me many places and I sniffed a wide variety of plants and animals (think snake musk and longleaf pines). Each wild place was significant, interesting, and vital to the health of its particular ecosystem. When we settled in south Florida, I found the tropical environment strange and different and I loved identifying the many fragrant plants. I soon found that the smell of green and living things often predominated, sometimes accented with a fleeting floral. There was one brushy corner that embodied this green earthly perfume with wide-leaved plants, fecund earth, and hidden flowers. From this fragrance and the musky goodness of tropical places, my perfume Verdigris was born. It is green layered with green over the scent of musky earth and celebrates Earth Day all year round". –Elise Pearlstine, Sr Contributor of CaFleureBon and Perfumer for Tambela Naturals
These five fragrant friends all provided responses and did not solicit me. They provided draws AT my request for registered ÇafleureBon readers (if you are not sure if you are registered click here or your entry will be invalid)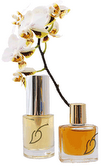 Worldwide: Thanks to our Senior Contributor and Natural Perfumer Elise Pearlstine of Tambela 3ml sprayer of Verdigris.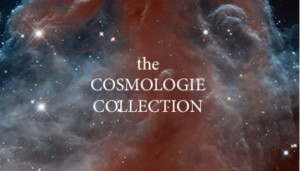 Worldwide: To honor the earth and her elements, Shelley Wadington created The Cosmology Collection: A Study in Water, Chang Chang and Durango and represent water, wind, and fire. Shelley is offering a sample set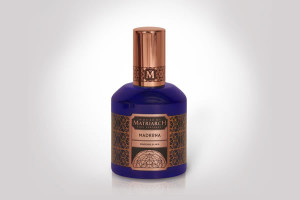 USA: From the beautiful and talented Christi Meshell of House of Matriarch 50 ml of Madrona
USA: Lovely lovely Laurie is offering 4ml of Fir-Ever Young (which has been mentioned in OPRAH Magazine)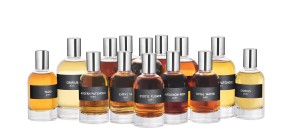 USA: Thanks to Rodney Hughes we have a sample set of his Eaux de Parfums MODERN PATCHOULI, CARDAMOM ROSE, CHRYS 14, OSIRIUS, TAOSI, EXOTIC FLOWER and ROYAL WATER
To be eligible please leave a comment (note country restrictions) with what Earth Day means to you and your choices should you win. Draw closes 4/24/2016
We announce the winners only on site and on our Facebook page, so Like Cafleurebon and use our RSS option…or your dream prize will be just spilled perfume