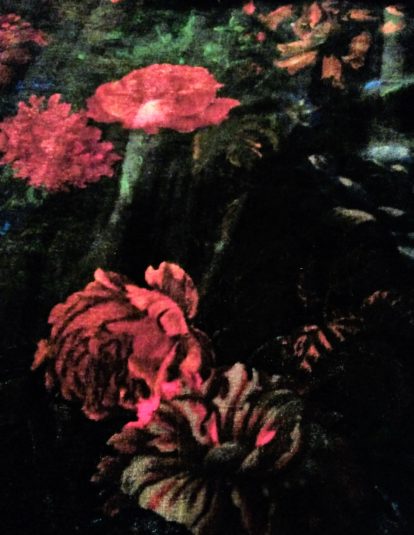 Vintage Leonard Paris skirt detail, photo by Lauryn
Sometimes, a perfume will remind you of something so immediately it is like hearing a new harmony to a familiar melody. When I smelled Dawn Spencer Hurwitz's Lis Oriental, I thought at once of a Leonard velvet skirt my mother and I found in a vintage store in Paris. The silk velvet is hand-painted with jewel-hued freeform flowers floating like random bright stars on a dark green sky. Lis Oriental feels made to wear with it – a silky, spicy floriental that is of another time, or perhaps no time at all – fresh and Art Deco all at once, a lost classic perfectly preserved.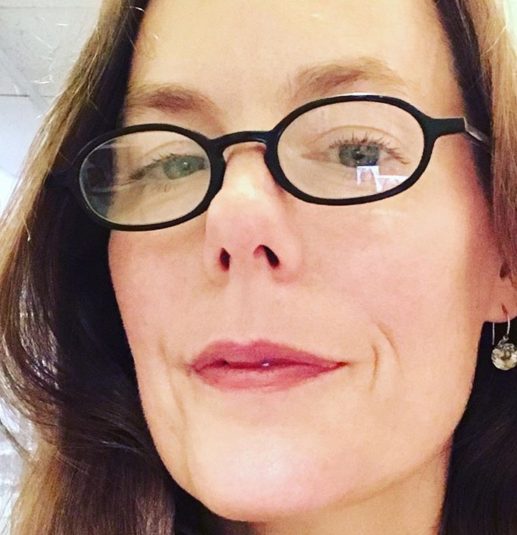 Dawn Spencer Hurwitz
Let me take a step back. I have never been a fan of lily in perfumery, and DSH Lis Oriental combines the juice of three different varieties: stargazers, casablancas, and madonna lilies. In any sane world, such an overdose of that fleshy blossom would have me running from the room to the nearest acerbic chypre. But, in Dawn Spencer Hurwitz's sleight of hand, the brocade heaviness of those baroque blooms is completely absent, their heady sweetness tempered by spice and aerated with crunchy green stems and hints of bergamot. DSH Perfumes Lis Oriental is of course a lily fragrance – Dawn Spencer Hurwitz calls it a soliflore – but DSH Perfumes Lis Oriental is also like a new flower made up of the most poignant parts of magnolia, stargazer lily, cherry blossom and ginger stem.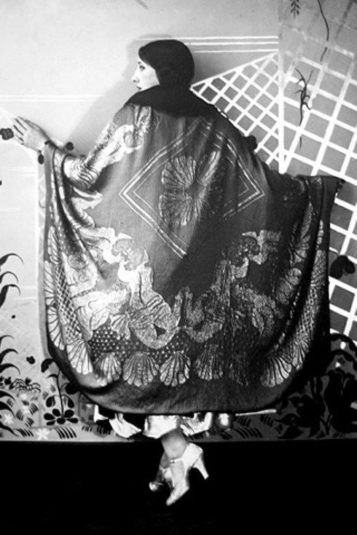 Paul Poiret Amphitrite cape, textile designed by Raoul Dufy, 1926.
DSH Lis Oriental reminds me not only of that velvet skirt, but of Paul Poiret's evening dresses. Orientalism was a major fashion trend of the late teens and early 1920s, representing an idealized vision of the Far East in Western imaginings. As Harold Koda of Metropolitan Museum put it, "Orientalism is not a picture of the East of the Easts. It represents longing, option, and faraway perfection. It is, like Utopia, a picture everywhere and nowhere, save in the imagination."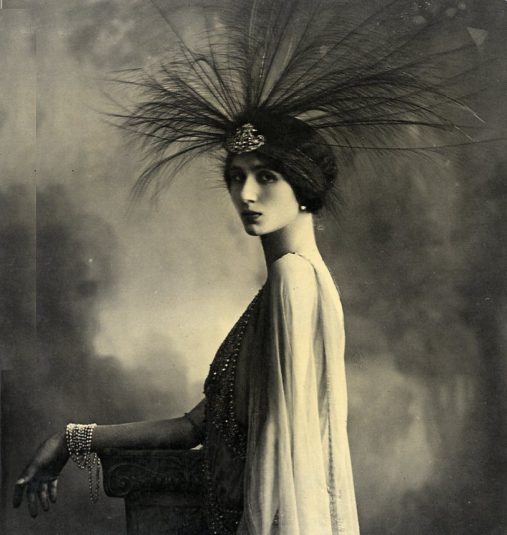 Photo c 1920s
Many perfumes of the time also cottoned on to such Oriental nostalgia: Shalimar – the grande dame of them all – is an imagining of the Lahore Gardens in India. While Lis Oriental does not follow the same path of a romanticized far-flung fantasy, it shares their exoticness – there are piquant Asian spices of galangal, a relative of ginger, and cubeb, a type of pepper, as well as their romanticism. This romanticism, however, is not of an imagined place but of an otherworldly flower. DSH Perfumes Lis Oriental is an idealized lily, a gossamer version of the fleshy, heady flower: breeze-fresh, silky, shot through with spice, narcotically dreamy and very green all at once. I can't tell you much about the trajectory of the perfume or how it dries down other than to say at different times I notice more ginger or the downiness of jasmine; at others, quiet wood notes underneath the sweet savor of that armful of lilies.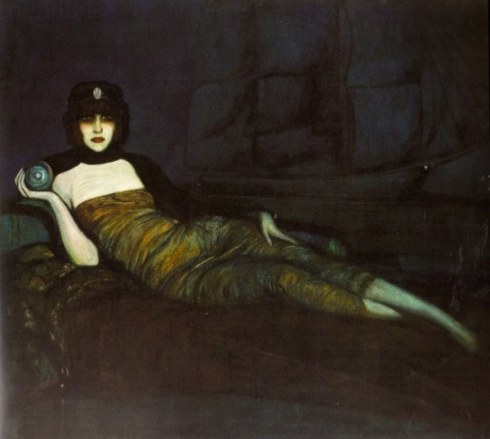 Marchesa Luisa Casati by Federico Beltran, 1920
As I look at the images above from the 1920s and think how fashionable these outfits would be today, I sense a similar vintage-modern quality in Lis Oriental. Its shimmering beauty and oriental underpinnings emphatically recall another era. But its airy, dewy verve is au courant. And I am very glad Dawn Spencer Hurwitz is making this most beautiful floral now.
Notes: Cubeb, galangal, ginger lily, lily, lisylang (botanical lily accord), palm frond, Siam wood, Australian sandalwood, orris root, damask rose absolute, grandiflorum jasmine, orange flower absolute—Spain, sambac jasmine, spice notes, ylang ylang, bergamot, galbanum, lemon, Tunisian neroli.
100 percent botanical
Disclaimer: Sample of DSH Lis Oriental graciously provided by DSH Perfumes. My opinions are my own.
–Lauryn Beer, Senior Editor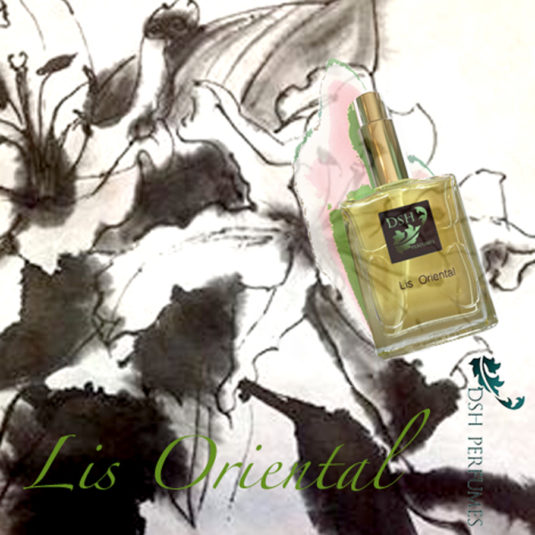 DSH Perfumes Lis Oriental is an August September2018 bestseller
Thanks to the generosity of DSH Perfumes, we have a 1 dram bottle of DSH Lis Oriental for one registered reader worldwide. You must register here. To be eligible, please leave a comment saying what appeals to you about Lis Oriental based on Lauryn review, and where you live. Draw ends 10/31/2018.
We announce the winners only on our website so like Cafleurebon and use our blog feed … or your dream prize will be just spilled perfume