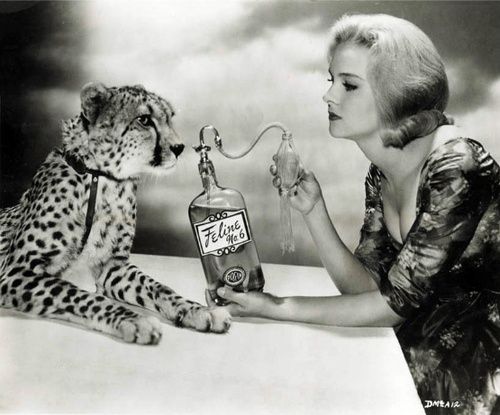 Feline No.6 via Tumblr
Recently perfumer Dawn Spencer Hurwitz and I were discussing her latest work with animalic compositions – each perfume highlighting one particular note: musk for Chinchilla, ambergris for Foxy and castoreum / oud for L' Étole de Vison (French for The Mink Stole).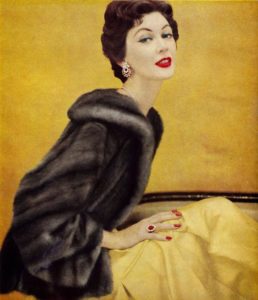 Dovima Vogue 1950s
"The first inspiration was actually around mink itself – a kind of oily, silky, slick, soft buttery fur – but so elegant. And as texture is so much a part of what these animalics are to me, I kept getting this impression of silken tofu as fur. I wanted something glossy but luscious in the way crème brûlée is luscious." ~ Dawn Spencer Hurwitz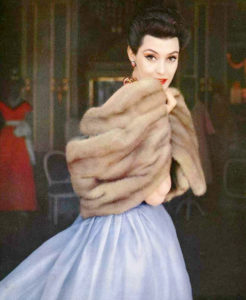 Barbara Mullen in Desert Gold EMBA mink stole from Christian Dior, photo by Virginia Thoren ©

Like Une Robe de Zibeline, The Mink Stole contemplates animal as garment. Dawn felt that its story revolved around both the stole AND the person who draped themselves within it: well-groomed, likely well-heeled, with aldehydes conjuring a freshly-starched shirt. Her final result is far from prim or prissy – we are invited to lose ourselves in this lustrous pelt of the perfumer's vivid imagining.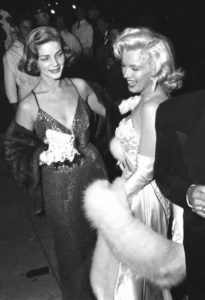 Lauren Bacall and Marilyn Monroe out in Beverly Hills, 1953
Goddesses of the silver screen wore mink stoles, as did many women before furs became unfashionable, not-politically-or-ethically-correct. Women flocked in hordes to thrift shops, hoping to snap up world-weary collars, cuffs, stoles, cloaks, coats: bon marché glamour albeit shop-worn or moth-eaten. They felt themselves transformed somehow, filching that moment of second-hand luxury after their long days of work within and outside the home, child-rearing, dutiful toil.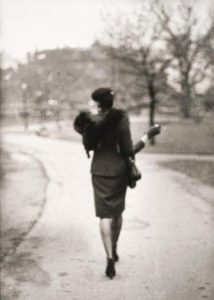 Ivy in Boston Garden by Nan Goldin, 1972
Furs were saved for special occasions – a rare trip to the city, a show, ballet, the theater, perhaps an opera or musical. They heralded significant events within a religious calendar: weddings, baptisms, bar mitzvahs, funerals; Midnight Mass, High Holidays. If women couldn't afford them, they borrowed them. Such was their social cachet…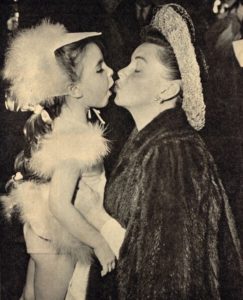 Liza Minelli and her mother Judy Garland Getty Images
As a little girl, I remember fondly the combined terror / fascination / repulsion / desires mink stoles aroused in me. I associated them with the little old Russian ladies who sat in the pew in front of us in shul, redolent of 4711, Quelques Fleurs, and Coty air-spun face powder - gossiping loudly in Yiddish amongst themselves. I would find myself leaning in to try to understand their loquacious chitchat, only to be confronted by several pairs of beady dark glassy eyes which stared back at me impertinently, crossed paws possessing long sharp nails - and dangling tails like lonely participles in an awkward sentence. I wanted to converse with these creatures, stroke them, hold them against my cheek – yet they frightened me. These were fairytales come home to roost; they seemed very much alive.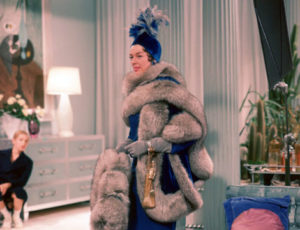 Rosalind Russell as Auntie Mame 1956
Mink stoles were also the province of beloved aunties, rendering them far less savage and tenderly hospitable. On the rare occasions when extended family celebrated with us, I loved nothing so much as burying myself among those capelets and stoles piled up on my parents' bed, rolling around in them ecstatically. Family friend Little Hattie would encourage me to curl up in her stole as I snuggled her: pure bliss, unadulterated joy, feeling safe, warm, loved.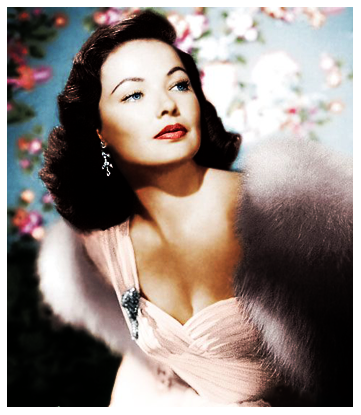 Gene Tierney 1940s
Dawn captures the mystique of mink as she employs a myriad of aromatic materials, both cool and warming. Unctuous animalics evoke its waxy sleekness; peach and rose are scented soulmates, deepened by the fruity cordial aspects of champaca. Orris butter and ambrette glisten with a shiver of silver, dappled by a creamy sandalwood and the inkiness of oakmoss.
The Mink Stole emerges gallantly, epitomizing finesse.
Notes: aldehydes, Bulgarian rose otto, orris butter, Australian sandalwood, peach, champaca, hyraceum, musk, ambergris, castoreum, civet, costus, ambrette, oud, oakmoss.
Thanks to Dawn for the samples! My nose is my own…
~ Ida Meister, Senior Editor
~ Art Direction: Michelyn Camen, Editor-in-Chief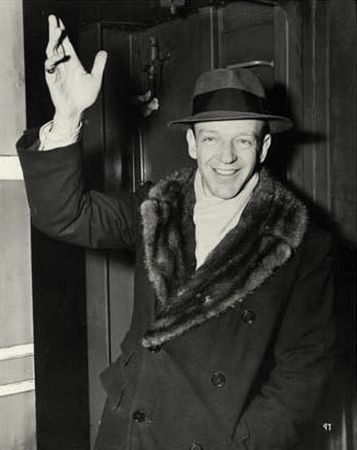 Fred Astaire wearing a mink collar coat 1950s
Note: L'Etole de Vison is well suited for men. The official launch date is 11/11/2017.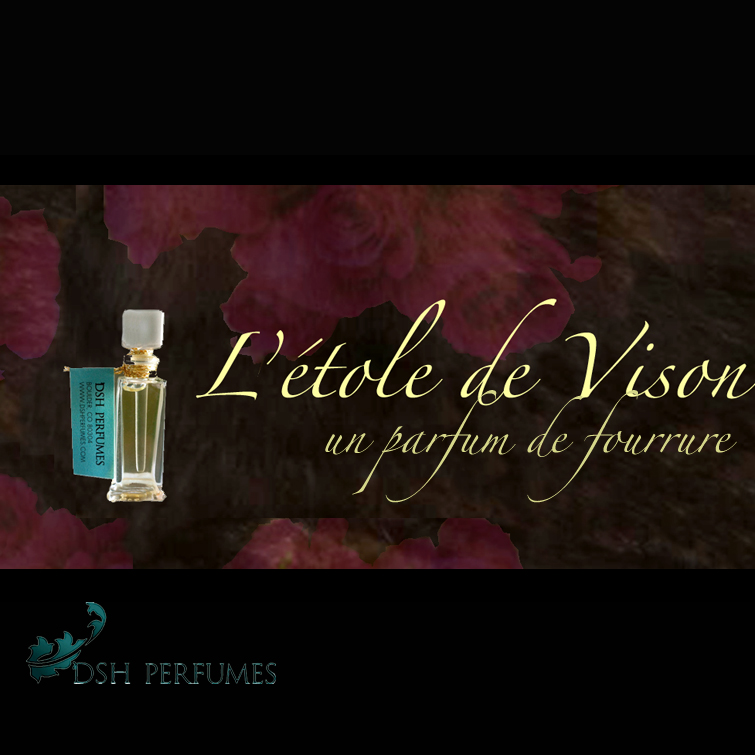 Thanks to the generosity of Dawn Spencer Hurwitz of DSH Perfumes, we have a draw for 10 ml voile de parfum of L' Étole de Vison for one registered reader anywhere in the world. Please be sure to register. To be eligible please let us know what appeals to you about Ida's review, where you live, your favorite DSH perfume and if you like vintage animalic perfumes. Draw closes 11/13/2017
We announce the winners only on our site and on our Facebook page, so like Çafleurebon and use our RSS feed…or your dream prize will be just spilled perfume.