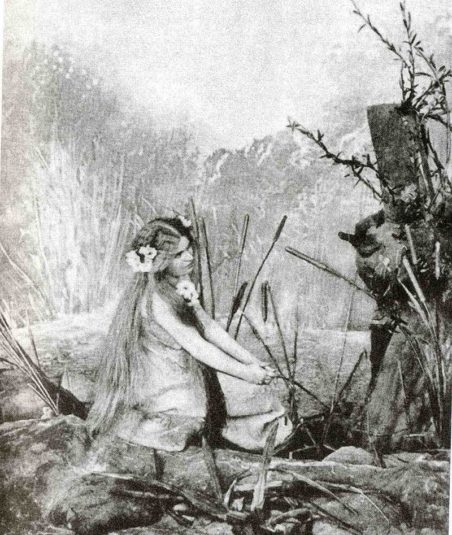 Růžena Maturová as the first Rusalka
Perfumer Dawn Spencer Hurwitz has been eagerly at work, spellbound by the moon and the night firmament. She celebrates it in her first three releases of 2018. Our Robert joyfully reviewed one of them last week, Lilas de Minuit; now it's my turn – and DSH Perfumes Je Suis La Lune (I am the Moon) has me dreaming of Dvořák and his ravishing undine/mermaid/water nymph Rusalka who imploringly petitions the moon, languishing and lovestruck.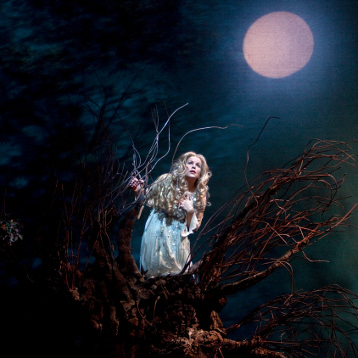 Renée Fleming as Rusalka (Photo: Ken Howard/Metropolitan Opera Taken during the rehearsal on March 6, 2009 at the Metropolitan Opera in New York City.)
"Moon, high and deep in the heavens,Your light sees afar, You travel around the wide world,
and peer into people's homes.Moon, stand still awhile
and tell me where my beloved is! Tell him, silvery moon, that I am embracing him.
For at least a moment,let him recall dreaming of me.Illuminate him far away,
and tell him, tell him who is waiting for him!If his human soul is, in fact, dreaming of me,
may the memory awaken him! Moonlight, don't vanish, vanish!"-Song to the Moon from Dvořák Rusalka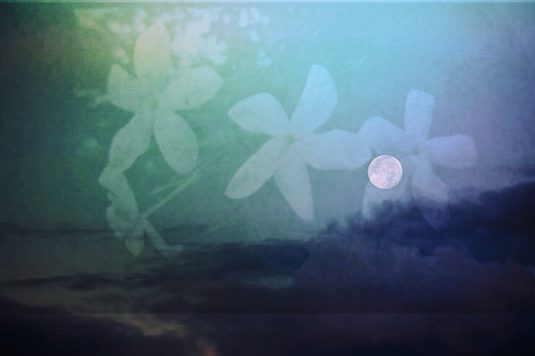 Night Blooming Jasmine collage by Michelyn
The object of desire? Night-blooming jasmine, echoes of California star jasmine, soliflore rendered tender and tropical in this instance:"I have wanted to create some jasmine soliflores for some time but was looking for just the right inspiration to speak to the different sides of this star of classic perfumery. The Moon and its pearly light felt like the perfect object to focus on to create a round, creamy, non-indolic jasmine floral. To wear this jasmine is to indeed say "I am the Moon." ~ Dawn Spencer Hurwitz on DSH Perfumes Je Suis La Lune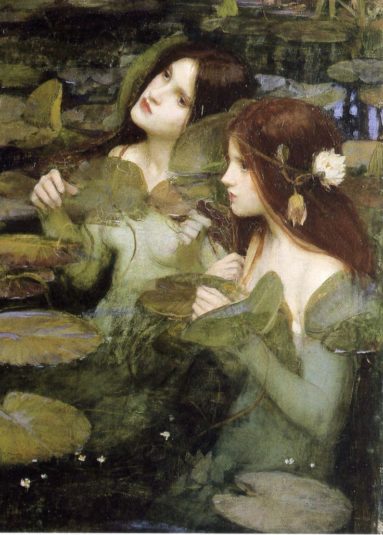 Mermaids John William Waterhouse
Just as the moon herself is a sagacious and subtle creature, DSH Perfumes Je Suis La Lune holds an olfactory mirror to the pearly orb. This is jasmine devoid of indole, dreamy and poetic. It is John William Waterhouse's pre-Raphaelite nymphs come to life, wearable art in a flacon. The tale of Rusalka is very like Hans Christian Andersen's real Little Mermaid, with the exception that poor Rusalka pays for her desires by eventually becoming a demon of death (as undines do), luring men to their watery demise. Her abiding love for her Prince saves him from this fate and consigns his soul to G-d with a final kiss, although it abandons her to her own.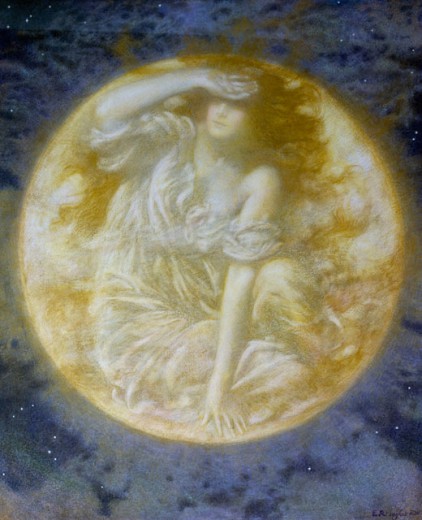 Radiant Moon, Edward Robert Hughes
Jasmine the redeemer: plentiful in soothing jasminoides, a component proven to calm the troubled spirit, lighten the heavy heart, sweeten our days and nights. DSH Perfumes Je Suis La Lune is luminous jasmine with anisic filaments of spice, blithe fruity tones and a buttery caress, a harmonious whole. There is not one wicked bone in her lovely frame; she is pure goodwill and beneficence manifested here as a beacon of light. The Moon is mutable and sensitive, and her myriad emotions can be felt throughout this silken atmospheric perfume which waxes both warm and cool with the varied faces of jasmine and milky radiance.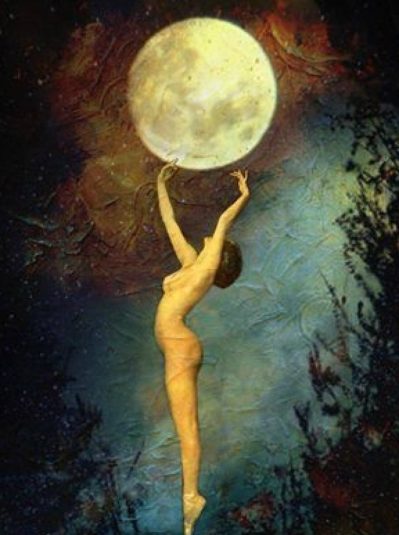 Ascent of The White Queen via imgur.com
Dawn's serene Moon waxes tropical courtesy of jasmolactone, with its creamy petal-like tender peach/apricot/coconut tones; her use of sambac adds to its delicate fruitiness. Magnolia feels a companionably natural choice, contributing its sultry complexity to the floral chorus. These materials help to showcase the perfumer's vision of Moon as Pearl. A dash of green, a pinch of spice; the pillow of vegetal musk and choice sandalwoods provides a tranquil nesting place for all. DSH Perfumes Je Suis La Lune is rapturous and indolent, a perfume for heaven-gazing, heavy-lidded, trailing reverie through her pale fingers.
Notes: bergamot, neroli, champaca leaf, jasmine grandiflorum, jasmine sambac, jasmolactone, magnolia, butter CO2, spice notes, green notes, Tahitian vanilla, ambrette seed, Australian and Mysore sandalwood
Sample kindly provided by Dawn Spencer Hurwitz – many thanks! My nose is my own…
~ Ida Meister, Senior Editor
~ Art Direction: Michelyn Camen, Editor-in-Chief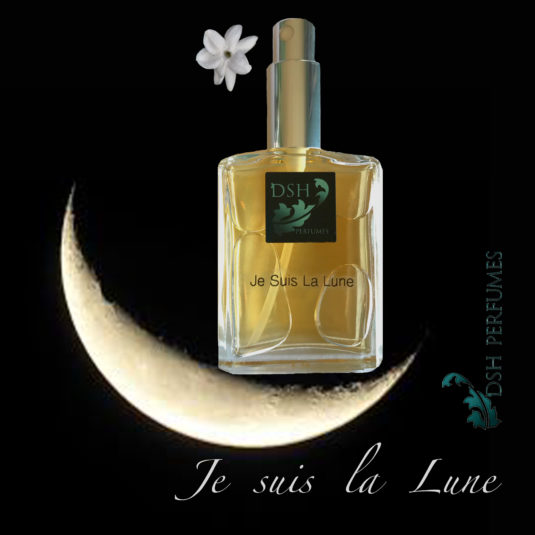 Thanks to the largesse of Dawn Spencer Hurwitz, we are offering a 10 ml voile de parfum of Je Suis La Lune to one registered reader anywhere in the world. You MUST register or your comment will not qualify. To be eligible, please tell us what appeals to you about DSH Perfumes Je Suis La Lune based on Ida's review, your favorite DSH Perfumes fragrance and where you live. Do you have a favorite undine/water nymph/mermaid story? Draw closes 3/5/2017
We announce the winners only on site and on our Facebook page, so Like ÇaFleureBon and use our RSS blog feed…or your dream prize will be just spilled perfume.