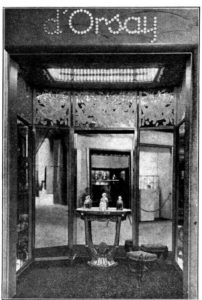 D'Orsay Paris 1925
D'Orsay is one of those houses that for the most part is very accessible, yet still drenched in an air of mystery. It has a history that stretches back over a century (established in 1865 in memory of the famous dandy/fashionista, Count Alfred d'Orsay), but it seems that many of their fragrances have been lost to the hands of time. However, the house is still around and these "lost in time" scents are not necessarily forgotten, just not talked about a lot.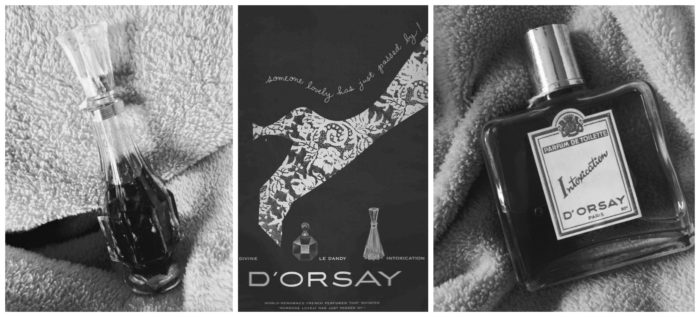 Aaron's D'Orsay Le Dandy, Vintage D'orsay ad and aaron's vintage D'Orsay Intoxication
D'Orsay first came to my attention when I came across a couple of bottles at an antique store – Intoxication and Le Dandy. Well, I quite liked both, so the House ended up on my radar and has had my attention since that day. As such, I've collected quite a few vintages from the house and I am very happy to say that all of them have been far from a disappointment.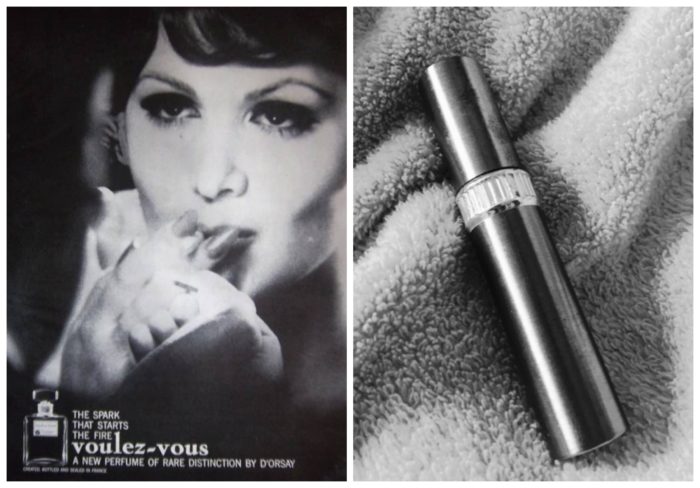 Vintage D'Orsay voulez-vous ad 1950s and Aaron's Voulez-Vous parfum 1960s
I recently acquired a bottle of Voulez-Vous parfum in a gorgeous metal container fully sealed and just waiting to be examined. The purchase was not a blind buy – I had a decant from the Perfumed Court that helped fuel my passion. The unfortunate thing is that there is hardly any information available about it. I have no idea who the perfumer is. Heck, I have no real frame of reference as to when this perfume was actually made. Apparently, there was version made in the 30's and then again in the early to mid 60's. The versions I have I would say are from the 60's.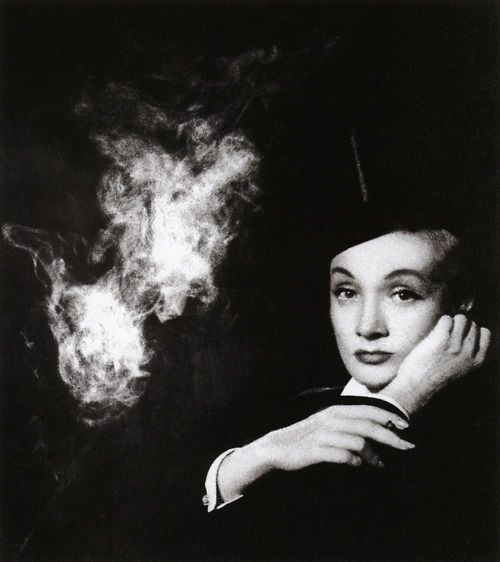 Lord Snowdon – Marlene Dietrich, Café de Paris, 1955.
The one thing that strikes me most about Voulez-Vous is its stylishness. It takes one back to the glamorous icons of the 30's all the way to the fashion icons of the 60's and then segues into the 70's. If as I suspect the perfume I have is from the 60's, it was already as classic and, at the same time, forward thinking as to be a sort of relic from (and for) the future. Yes, that may seem a little confusing, but it just adds to the allure because this sophisticated little lady is a mysteriously mischievous one indeed.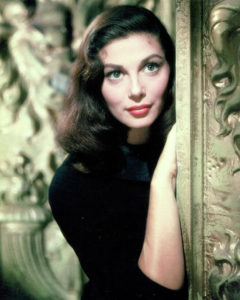 Pier Angeli 1960s
Voulez-Vous greets us with a hefty dose of light floral aldehyde with fruity overtones and powdery green chypre undertones. It's absolutely gorgeous…and quite bright. Within the mix I can pick out spicy elements of what I believe could be coriander and a touch of cardamom. Truthfully, the spiciness hides itself rather well when dabbed on. However, when sprayed, it's a completely different story. It's a wonderful dichotomy!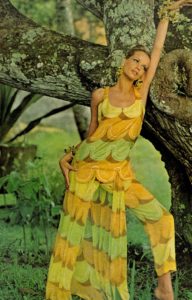 Veruschka by Henry Clarke, 1965
As the aldehyde begins to develop into the mid notes I get hints of a combo of verging on waxy rose, sweet/spicy/powdery dianthus, and a possibly budding gardenia (very understated) that act in concert to make the perfume a bit more on the sultry side. A sweet amber adds its presence soon thereafter and extenuates the remainder of fruitiness from the top notes while also picking up the spicy facets. As far as the green undertones goes, it blossoms into what seems like a white hyacinth bouquet on a bed of galbanum, powder, and oak moss. It rises fairly quickly to come more front and center within an hour of application. It's by no means heady, but certainly acts to remind me of the great green floral chypres that developed later in the decade and became increasingly popular (and further developed) in the 70's.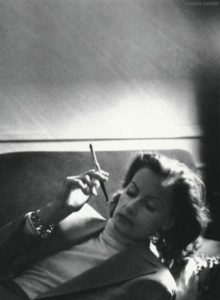 Greta Garbo 1940s NY Plaza, photo Cecil Beaton©
Moving into the base is where the mysteries of the lady begin to unfold. It's as much Marlene Dietrich and Greta Garbo as it is Joanne Woodward, Pier Angeli, Jean Shrimpton, and Verushka. Here the allure of nearly untouchable/unattainable sexiness weaves it's smoky and sensuous web. It is a wonderfully constructed interplay of civet, castoreum (leather), vetiver, and vanillic tobacco smoke dancing suggestively to lure one in, but also staying aloof.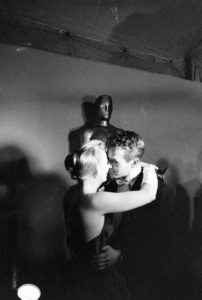 Joanne Woodward dancing with husband Paul Newman after winning Academy Award for Three Faces of Eve, Ralph Crane 1958©
It's like an invitation to dance that can lead to carnal pleasure without being overt. In a very discreet manner, though, the message can interpreted (as the scent stays fairly close to the skin) and acts only to invite the invited. It begs the question: Will you be the one that catches her eye? Maybe if you are lucky and she allows you close enough to try!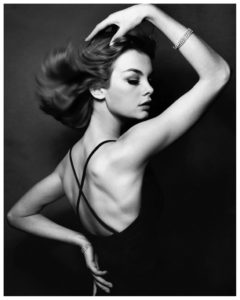 David Bailey Jean Shrimpton Vogue 1962
You see, this lady knows what she wants and she knows exactly what she's doing at every moment – demure yet calculating. She's sweet, mysterious, and totally alluring…a sex symbol for the ages.
Top notes: fruit/floral aldehyde and spice; Middle notes: leather, flowers, and galbanum; Base notes: amber, vanillic tobacco, civet, vetiver, and oak moss
Disclaimer: Review based on decant provided by The Perfumed Court (Thank you!) and from my personal collection. Opinions are my own.
–Aaron Potterman, Contributor and Vintage Perfume Expert
Art Direction by Michelyn Camen, Editor-in-Chief who had a fabulous time bringing Aaron's review alive with Old Hollywood and 1960s icon images
Thanks to The Perfumed Court we have 1.5 ml glass vial of Voulez-Vous, which is very rare and hard to find for a registered reader worldwide. To be eligible, you must be a registered reader and sign up for The Perfumed Court Newsletter .Who is your favorite Old Hollywood or glamor style icon, where you live and what did you think of Aaron's review of Voulez-Vous. Draw closes 8/1/2017
We announce the winner on our site and on our Facebook page, so Like Cafleurebon and use our RSS FEED …or your dream prize will be just spilled perfume