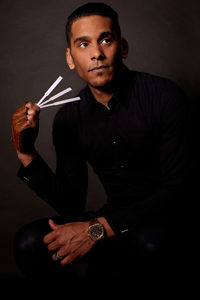 David Jourquin
David Jourquin is into leather. And more people should know about it. Silky suede, tannic hide, buttery leather; leather with fruit, with flowers, with spices and tobacco. Jourquin – the most stylish man in perfumery, by the way – works leather like few others in fragrance. In their gorgeous, vintage camera case bottles, each perfume has a singular take on that supple fabric. From the deliciously plummy Cuir Venetien, to the rich, loamy Cuir Tabac and sensual Cuir Mandarine, Jourquin has created a library of elegant leather-bound scents that invoke personal childhood memories yet invite us in.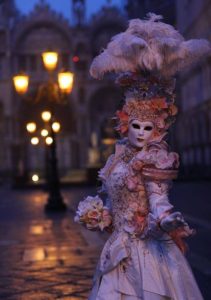 Image Pavel Oskin©
Cuir Venetien (2016; Anne-Sophie Behagel):You're at a masqued ball, the violet-y smell of finest suede opera gloves mingles with the aromas of brandied plums and the roses tucked behind your ear. The French doors to a chandelier'd ballroom are flung open to the jasmine breeze. Cuir Venetien is your perfume.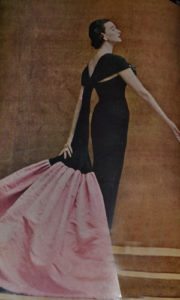 Balenciaga evening dress, photo by Richard Avedon, Harper's Bazaar, 1952©
I have written about my love for Cuir Venetien before, a plummy, apricot-inflected confection that feels like vintage Rochas but smells utterly unique. It is beautifully constructed, a modern nod to the past with its classical refinement and saturated plum note. Cuir Venetien uses an extravagant amount of Prunol,(an aromachemical from the 1940s, made famous by Edmond Roudnitska in Femme) that has facets of plum, prune, and apricot. That overripe plum is irresistible, especially when framed by artful touches of rice powder, spice, and that lovely, velvety suede note. It is unusual, sophisticated, flirtatious and delicious. My favorite of Jourquin's collection, and I insist you try it. Notes: Bergamot, bitter orange, aquatic effect, plum, Prunol, passion fruit, May rose, fresh jasmine, Atlas cedar, leather, white musks.
Rita Hayworth, still from Gilda, 1946
Cuir Mandarine (2011): Although listed as a men's fragrance, Cuir Mandarine is a subtle siren, that redhead in the corner of the dark bar who doesn't need anyone to light her cigarette but isn't above accepting a sidecar from strangers. Despite its name, this is not a citrus perfume. Mandarine opens on an off-sweet note; candied mandarin, its citric tartness subdued. Earthy grey lavender comes up quickly behind it with a pinch of pepper, and the fruit and flower merge into an almost smoky, herbal sweetness. In the center of the fragrance, a rich tobacco note seeps through that lifts the fragrance while also giving it heft. As the tobacco expands, the autumn forest smell of patchouli becomes unmistakable.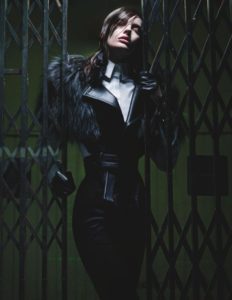 Amanda Murphy, photo by Mario Sorrenti for Interview Magazine©
Leather sneaks in during the middle stages – suede-like, smooth as cream. It gives dimension to the sweet and earthy notes, holding everything in balance. If you're looking for a leather that will purr softly, Cuir Mandarine is your gal. The resulting amalgam is rich and harmonic, sexy in a low-key way, like the alto notes of a piano. Notes: Lavender, leather, mandarin, black pepper, blond Virginian tobacco, five patchoulis from five Indian regions.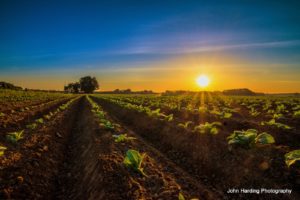 Tobacco field, photo by John Harding©
Cuir Tabac (2011): This is tobacco in successive layers: from the plantation to the cigar smoke. The moist green tobacco that opens Cuir Tabac reminds me of driving past a field of tobacco plants in South Carolina: loamy, peppery, a bit like patchouli but sweeter, sharper. Lavender – more floral and less herbal here than in Cuir Mandarine – is a perfect complement to the tobacco note; ashy, camphorous, lightly sweet. Leather, while present, stays very much in the background in this fragrance, allowing that multifaceted tobacco to come center stage.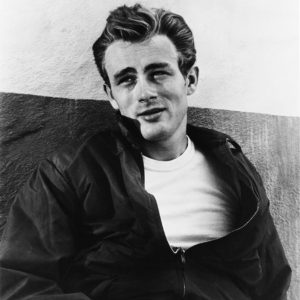 James Dean, REBEL WITHOUT A CAUSE, 1955
In the middle, cigar smoke, like the smell of crushed dry leaves, becomes prominent. It is also at this point that the leather comes forward. Completely unisex, Cuir Tabac is a soft, smoky tobacco: the smell of a worn bomber jacket with a pack of Winstons in the pocket. Notes: Lavender, brown tobacco, cigar accord, musk, five patchoulis from five Indian regions.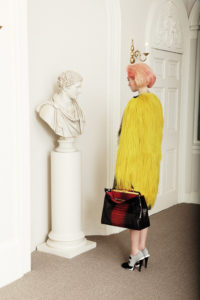 Photo: Alice Rosati for Citizen K International Magazine, Winter, 2012-2013©
David Jourquin's fragrances have a certain elegant timelessness to them; classically structured but with a vivaciousness that keeps them feeling current. High-quality, wearable and classy, they always make me feel just a bit expensive. At least one is bound to fit you like a leather glove.
Disclosure: I received samples from David Jourquin.My opinions are my own.
-Lauryn Beer, Senior Editor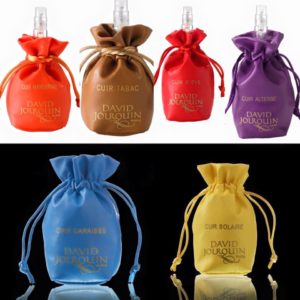 David Jourquin Cuir Venetien, Cuir Mandarine, Cuir Tabac, Cuir de R'eve, Cuir Solaire and Cuir Caraibes are all samples beautifully presented in their own colorful pouches.
Thanks to the generosity of David Jourquin, we have a deluxe sample set of Jourquin's Travel Collection (which includes Cuir Venetien, Cuir Mandarine and Cuir Tabac as well as Cuir de R'eve, Cuir Solaire, Cuir Caraibes, Cuir Altesse) for 1 registered reader registered Cafleurebon reader in the U.S. or Europe. (You must register on our site or your entry will be invalid. if you are not sure if you are registered click here.) To be eligible, please leave a comment saying which of the three David Jourquin perfumes in Lauryn's review you think you'd like best, (or from the discovery kit) where you live and whether you like like leather perfumes. Draw closes 11/19/2017.
We announce the winners on our site and on our Facebook page, so Like Cafleurebon and use our RSS feed … or your dream prize will be just spilled perfume