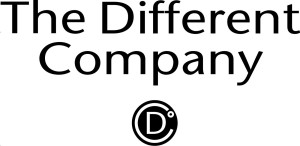 In 2002, I discovered a rose perfume that rocked my world; Rose Poivree by The Different Company created in 2000. The "dirty" rose genre is popular today, but back then it was DIFFERENT. Hard core spicy notes of cumin, civet, black pepper coated the most beautiful Rose damascus with a sheen of sweat. A very modern rose perfume, not fusty, not dewy but voluptuous bringing to mind the scent of a beautiful woman after a night of passionate sex. I had never smelled anything like it. Even the flacon, with its architectural chrome stopper and heavy glass bottle (designed by Thierry de Baschmakoff) was DIFFERENT. That Rose Poivree was signed by Jean-Claude Ellena (who co-founded The Different Company in 2000 before leaving for Hermes in 2004) is intriguing when you consider his later take on rose, Rose Ikebana for Hermes feels like its polar opposite.
While Tama Blough was at Esxence, she had the opportunity to meet Luc Gabriel, the Creative Director and owner of The Different Company. That meeting is our great fortune. –Michelyn Camen, Editor in Chief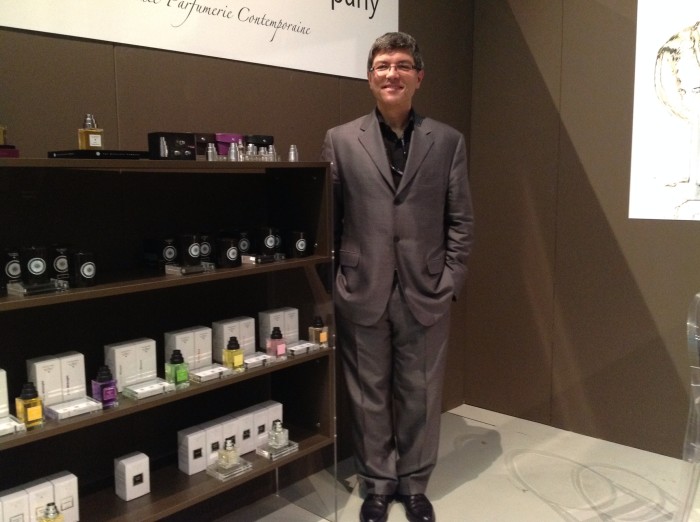 Luc Gabriel, Creative Director and Owner of The Different Company at Esxence (photo:Tama Blough)
I discovered the world of fragrances at the age of 7, when I first walked into my mother's perfumery. What a shock!! All these different and intriguing scents, for me it was just as thrilling as entering a pastry shop with unlimited pocket money to spend. Back in these days, fragrances were not particularly in fashion, Opium by YSL was not even launched and we had Rive Gauche, Climat, Estée on the shelves plus the traditional fragrances of the 50s and 60s. But day in day out I tried them all, again and again and this is how I built my first library of fragrance memories.
It has been a tremendous experience, a defining moment in my exploration of the world.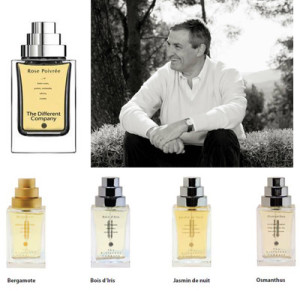 Jean-Claude Ellena for the Different Company: Rose Poivree, Bergamote, Bois D'Iris, Jasmin du Nuit and Osmanthus
Then I followed a more traditional path, one that leads to large companies and strategy consulting. Not really the traditional background for a creative director of a luxury fragrance house. Since life is full of surprises, I had the amazing opportunity to be part of The Different Company's adventure which I now own and manage. I've not been involved in the day to day business until 2004, the very moment Jean-Claude Ellena created Bergamote for us and joined Hermes.
At that time we had only 4 fragrances on our portfolio, each created by Jean-Claude and each epitomizing The Different Company's DNA; bring back true contemporary luxury and emotions in the fragrance world, with a twist, an angle, a different perspective for every scent we dare to bring out in the open.
Because launching a fragrance is not trivial. It is a true creative and interactive process, which involves not only the perfumer and the creative director but also every person who discovers, tries and (hopefully) loves this fragrance. Eventually, the object of our creation will be part of the most intimate moments of our clients, close to the skin and the heart, anchored in their memories and their history. We have a great responsibility which should lead us all to remain humble.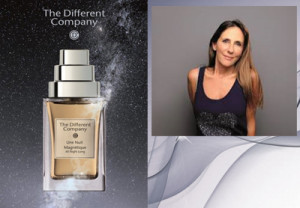 Christine Nagel composed Une Nuit Magnétique debuting in May
In order to get the most out of any fragrance creation, I believe in a thorough and step by step process. First, I need to build a common language and vocabulary with the perfumer since all emotions and visions have to be expressed with words. And a fragrance in the making has so many variations and subtleties that we need to use this vocabulary at its best to share and understand our feelings and project a common vision. Does too fruity mean the same to all? And what of long lasting, diffusing or evanescent? It sometimes happens that you create your own vocabulary in order to enhance the communication with a perfumer. For Une Nuit Magnétique, the first fragrance created with Christine Nagel for The Different Company, we rapidly found a unique language. Strange words like square, rectangular, wide or vertical or colors like red, blue or black. We have actually discussed the vertical or square rendering of the red aspect of a fragrance we were working on and we exactly knew what it meant for both of us. This is actually rare to be on the same page so rapidly but I guess it also comes from the great experience and open mindedness of Christine.

Emilie Coppermann of Symrise worked with Luc Gabriel on the L'Esprit de Cologne Collection (Tokyo Bloom, Sienne D'Orange, After Midnight, Limon de Cordoza 2012) and Kâshân Rose, White Zagora and South Bay 2013)
The tempo is also of the essence. Each perfume composer has his/her own working habits. With Bertrand Duchaufour, we would work intensely in long sessions and let the fragrance rest for a month or two before going back working on it. And of course we would hesitate, weight the different options and leave up to 3 paths open before zeroing in on just one. Being able to comfortably live with uncertainty is also part of the process case. Emilie Coppermann works on a totally different time frame, her sequence being more around a week to integrate the comments and propose adjustments.

Bertrand Duchaufor created Oud Shamash, Aurore Nomade and Oud for Love… more from Duchaufour? read on… (the links are our perfume reviews)
A common feature of all great perfumers is that their whole personae is engaged in the creative process, starting from the choice of material, the techniques used, the interaction with the creative director, the acceptance of comments and sometimes contradictions, and eventually the end of the journey, the moment when everybody agrees that the fragrance is good "as is" and needs no more fine tuning. But it happens that sometimes you are not there yet. I must admit that I have a fragrance by Bertrand completely finalized but I'm still not ready to launch it…
Eventually, we have to recognize that the goals of the perfumer and the Creative Director cannot be aligned. My goal is to create the best possible fragrance within the DNA of the brand taking into account our existing fragrances. I do brief the perfumers but they are not given a complete "carte blanche". There is a fine line to manage there, let the perfumer express his/her view and, from time to time, drive them back on the path you want to follow. You can only adjust gently touch after touch so that the fragrance ends up in a place common to the perfumer and the brand. Once this is achieved, the work is complete.
–Luc Gabriel, Creative Director and owner of The Different Company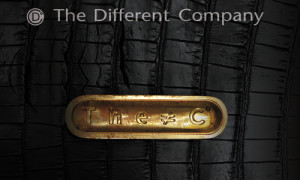 Thanks to M.Gabriel we have a worldwide draw for a readers choice of six of some of the best and most diverse perfumes from The Different Company: 50 ml of Rose Poivree (Jean-Claude Ellena, 2000), 50 ml Bergamote (Jean-Claude Ellena, 2004), 50 ml Sel de Vetiver (a CaFleureBon Modern Masterpiece, Celine Ellena, 2006) , Oud Shamash (Bertrand Duchaufour, 2011), 90 ml refillable bottle South Bay (Emilie Coppermann, 2013) or the new Une Nuit de Magnetique, (Christine Nagel, 2014,but you will have to wait unil May if you choose this).
Editor's Note:There are 24 fragrances in the current collection (if you read Claudia Kroyer's National Library Week article connecting Suskind's Perfume:The Story of a Murderer to The Different Company Pure Virgin it was renamed Pure EvE). The DifferentCompany has also launched a line of home fragrances: Modern House and Collection de Reves.
To be eligible, please leave a comment about what moved you, you learned or a memorable quote from this article about Luc Gabriel as a Creative Director, your choice of the fragrance from the above that you would like to win and where you live. If you have a favorite The Different Company perfume we would love for you to share that too!! Draw closes April 29, 2014
Increase your chances of winning by LIKING CaFleureBon Creative Directors in Perfumery; your comment will count twice.
We announce the winners only onsite and on our Facebook page, so Like CaFleureBon and use our RSS option…..or your dream prize will be just spilled perfume.