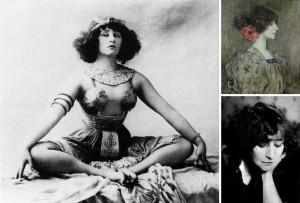 If ever there was a goddess of the senses incarnated amidst we mere mortals, it was the novelist, Sidonie-Gabrielle Colette, and high in her pantheon rose the sense of smell. Indeed, she is known as an "'olfactory novelist'. At one point in her life she owned a beauty salon, the Societe Colette, and created her own perfumes and beauty products, she herself doing the makeovers for customers.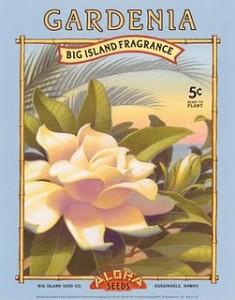 Colette held fast to the idea that perfumes must have "vegetal origins," and not be made from "dirty, mineral residue[s]." A woman ahead of her time! Her own perfumes were made from white flowers, which she adored – jasmine, tuberose, and gardenia.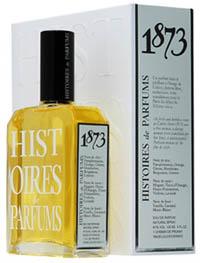 The perfumer Gerald Ghislain, told me in an interview that he loves all of Colette's books, but especially Break of Day and The Vagabond, created the perfume, 1873 Colette, in her honor (1873 is the year of Colette's birth, and she is one of the authors chosen to be included in his fragrances for Histoires de Parfums, which were named after famous authors).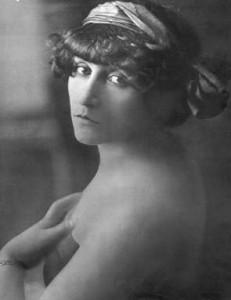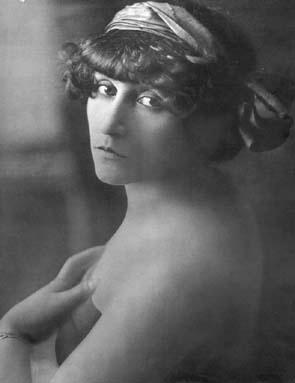 When I asked what influenced his choice of Colette, Ghislain responded that her charisma and sensuality were central but there was more. "…she was the perfect character to add to my collection. She had a strong temperament, for her time; she divorced and had three husbands! It was very rare. She was a lover of life….her writing is like her, generous, full of life. She was also really aware of the smells, and she was a wonderful scents teller."
A further influence was the garden Colette tended in St. Tropez.
According to Ghislain, "I am very inspired by the Mediterranean culture. I read that Colette discovered the south of France at the age of 34. She discovered St. Tropez thanks to her third husband. At this time it was still a little harbor with fishermen. She fell in love with the place and decided to buy a house, "la Treille Muscate," which means the "Muscat grape arbour". She was passionately attached to her house and most of all to her garden. I thought about this Mediterranean garden to create 1873. This garden was full of fruity trees, orange blossom, flowers and vegetables, full of the sun of the South of France. This fragrance is like this garden she loved so much, and it is reflects this happy, sensual woman."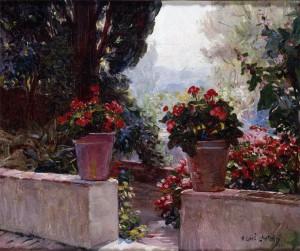 In creating the fragrance, Ghislain imagined Colette in that garden. He told me that he saw her "surrounded by Mediterranean scents, citrus, yellow fruits, orange blossom with a gourmand touch of vanilla, white musk, and caramel because she was a sensual woman. This fragrance [1873] is a joyful, unsettling white flower blossom in a light bubble, sparkling with tangerine and lemon."
Reflecting Ghislain's emotional connection to Colette's charisma is his favorite quotation from her: "You will do foolish things, but do them with enthusiasm".
"
Ghislain's appreciation of Colette's sensuality reflects his own acute sensitivity to her writing, in which the senses are primary. She created a language of the body, expressing its textures, sensibilities, desires, and nuances. Her descriptions are always fine-grained, sometimes surprising and refreshingly accurate in their choice of metaphor. In her novel, Retreat from Love, she has one character describe her experience of a friend's hair: "I kissed the gleaming smooth hair…which smelled only like the fur of some clean animal."
Animals and nature play an important role in Colette's writing. Mood, desire, relationships, emotions, atmosphere are all expressed through a language intertwined with the phenomena of nature. It is perhaps here, in her descriptions of the natural world, that she achieves her greatest writing.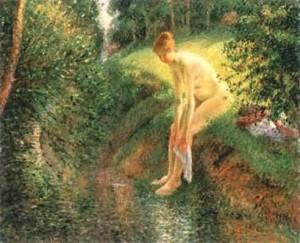 blossom…you might think that an invisible gardenia, feverish and white, is opening its petals in the darkness, it's the very aroma of this dew-drenched night…it's the breath, from beyond the gate and the moss-covered alley, of the woods where I was born, the woods which have taken me back. I belong to them again…"Again I quote from Retreat from Love. The main character, Claudine, has just lost her husband to an illness. "Night comes down, closing quickly over the garden whose rich vegetation remains dark in the sunshine. The dampness of the earth rises to my nostrils: a smell of mushrooms, vanilla, and orange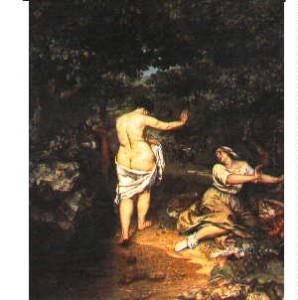 So much is expressed through her writing about the aroma of the earth. Memory is charged and she is taken back to the woods where she was born. Through the scent of "invisible gardenia" she is restored to a sense of belonging in the midst of her life-shattering grief. Scent brings her to an internal experience of home, of being a part of the woods, which console and embrace her. Their scent is a living force, a "breath" exhaled by the woods. It consoles as a person would. While death has taken from her, the aroma of earth bears a vital gift.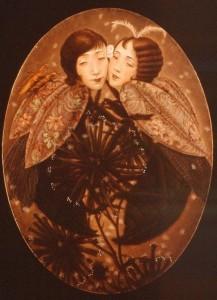 There are other meanings of scent for Colette. Stamelman points out that in her work it represents union, presence, and absence or loss. Her prose poem, White Night, is a poem to her lover Mathilde de Morny, also known as "Missy." She feels Missy's presence in their bed through her scent. "'A halo of perfume envelops it…one inhale with careful attention so as to distinguish the blond soul note of your favorite tobacco.' "There is another scent in their bed, however, that signifies their union and that is the "country scent of crushed grass, who can say if it is mine or yours?" Colette cannot distinguish this odor because it comes from their "shared life in the country, to walks taken together through meadows and grass." Colette's scent also wafts from their bed, that of "'burnt sandalwood.' "The bed becomes an "open bottle" exhaling "the air and aura of Eros" into their joined lives.
In Retreat from Love Claudine experiences both the loss of her husband and the feel of his presence through smell.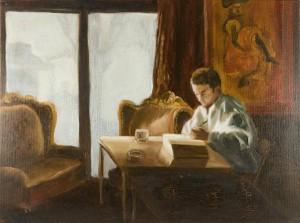 "What is a tomb if not an empty box? The one I love remains whole in my memory, in a scented handkerchief that I unfold, in the sound of his voice which I suddenly remember and, head bowed, listen to for a long while.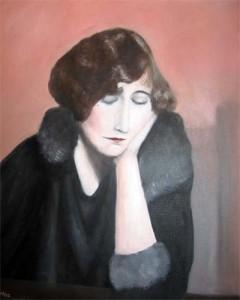 Through her writings Colette shows that smell bears meaning as a rich and diverse dimension of our emotional life and that scent is so much more than just a luxury item. The latter is a living force and an essential aspect of our experience of life, death, eros, and love. It can restore us to ourselves and console us when we grieve. "When my body thinks…all my flesh has a soul"
References
Colette. Retreat from Love. San Diego: Harcourt Brace & Company, 1974.
Stamelman, Richard. Perfume – Joy, Obsession, Scandal, Sin: A Cultural History of Fragrance from 1750 to the Present. New York: Rizzoli, 2006.
Thurman, Judith. Secrets of the Flesh: A Life of Colette. New York: Ballantine Books, 1999.
– Marlene Goldsmith, Contributing Editor