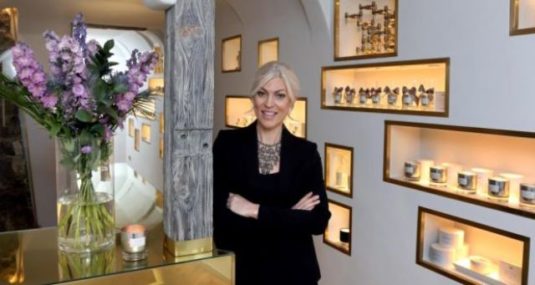 Margaret Mangan at Cloon Keen, Irish Times
Based in Galway, Ireland, with a devout following and lineage of over 20 years, Margaret Mangan of Cloon Keen was a delight and pleasure to meet at Pitti Fragranze 2018, exuding a warmth and infectious passion for her perfumes.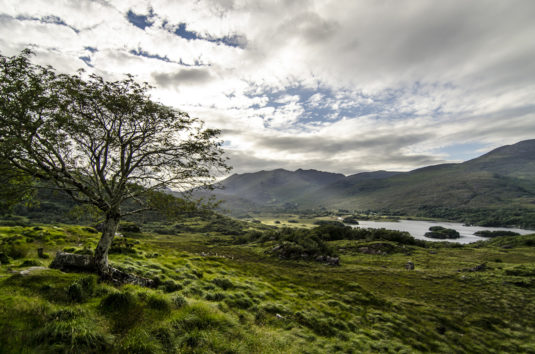 Galway Landscape Cloon Keen.com
Tightly woven in whisperings of the land of its origins, all the fragrances are a tapestry of rich nuances, an evocative expression of terroir. As intriguing as the Mythology of Eire herself.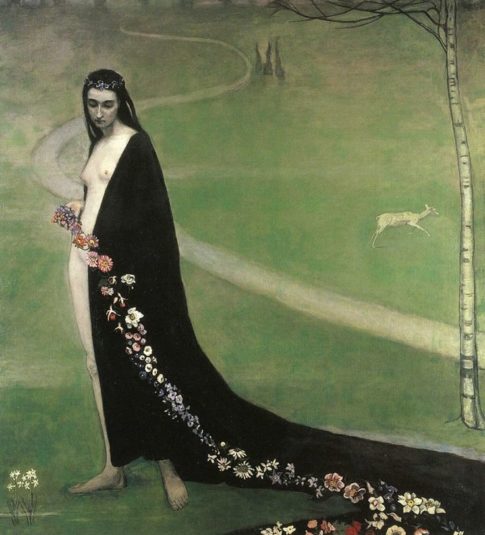 Marianne Stokes 1855-1927
Cloon Keen Roisin Dubh (Dark Rosaleen, Little Dark Rose) 2018: Mythic Black Rose, Cloon Keen Roisin Dubh, is compulsive and subversive. Darkly cloaked, addictive as Love itself, it has layers and rich opulence, how can I resist. It ignites my historical inclinations, binding to a revealing that traverse's centuries. Inspired by a song of 16th Century origins speaking of the forbidden love of a Friar for a beautiful woman.
I would walk in the dew beside you, or the bitter desert
In hopes I might have your affection, or part of your love
Fragrant small branch, you have given your word you love me
The choicest flower of Munster, my Roisin Dubh (16th Century)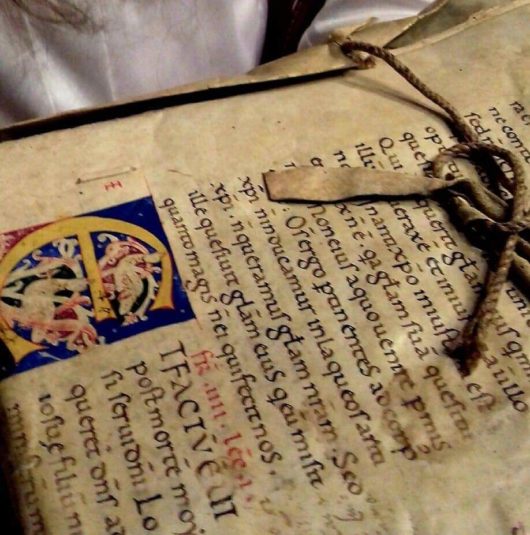 Manuscript of 1150, Palazzo Capponi, Firenze 2018 Danu Seith-Fyr
Steeped also in the early 20th century literary and artistic Irish bohemians residing in Paris, their beloved Ireland as Muse. A scent of layers of time, cloaked in rebellious and avant-garde attire, it is the perfumed notebook of impulsive ramblings inspired by this gathering of writers in a city of beauty amongst salubrious company. Fingers caressing the vellum surface, imbibing braille-like the text beneath, the love story entwined with the lives of writers, ancestral Irish threads bound within Parisian streets.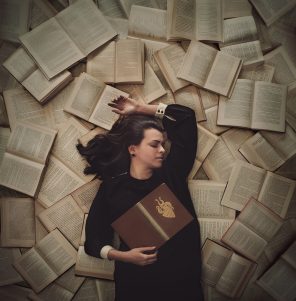 Books are Silent Teachers, David Smetana
The Rose, alluring, stained implacably on the parchment pages, tones of Ink invaded by this inescapable flower. Dusty Iris in stained parchment speaks of time until the page of the storyline, the fragrance envelops in plumes, scribed in literary bonds. Patchouli and Incense conjure darkened Parisian apartments and Latin Quartier hotels, sparsely lit, furnishings and floors littered with scents of Near Eastern culture, words urgently written and scattered in evolution, peppered with conversation, interwoven with tendrils of Tobacco. A distillation of the entanglements of time. Rose, Ink, Iris, Patchouli, Incense, Tobacco
Cloon Keen Atelier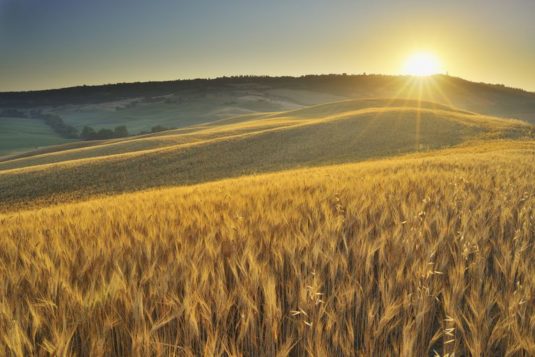 GrainFieldSun, ThoughtCo
Cloon Keen Lunasa (Celine Guivarc'h) 2018: Salutation to the Irish Sun God, Lugh. Cloon Keen Lunasa, Celtic celebration of the Harvestide, also referred to as Lughnasadh. A quintessential Solar fragrance, bursting in radiance. Mandarin, Neroli and Pear exude bright abundance, rampant vegetation rises in the Green Clover and the Flowers, a meadow laid out to receive me under the zenith Sun. I am captivated as deeper underpinnings emerge to the surface reminders of the land's sacrifice for the sake of the People. Lugh as Corn King also cut down, reaped to abate Winter.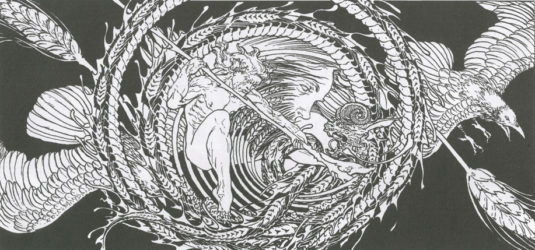 Lugh, Irish American Magazine, Edith Preet
Ambergris, Patchouli, Vetiver and Galbanum have me tracing footfall along the green verges of a lush crop, the scent of ripeness pervasive, Sun encapsulation, warmed husk and infant seed, all in Cloon Keen Lunasa is an honest celebration of the interconnection of land and peoples. Solar promise in seed of the Sun's Return. A Celebration of Life. Notes: Mandarin, Neroli, Nashi Pear, Green Clover, Violet Flower, White Rose, Ambergris, Patchouli, Vetiver, Galbanum, Angelica Roots
Danu Seith-Fyr – Contributor
Cloon Keen Roisin Dubh and Cloon Keen Lunasa Samples received with thanks from Margaret Mangan, Cloon Keen
Nose and opinions my own.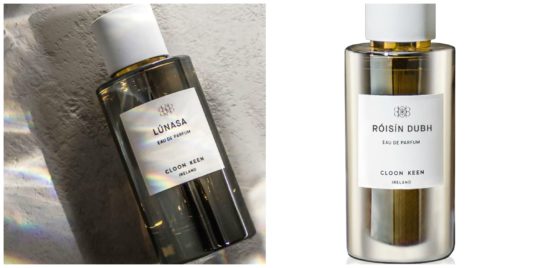 Cloon Keen Roisin Dubh and Cloon Keen Lunasa
Thanks to Margaret Mangan and Cloon Keen we have a choice of a 100ml bottle of Cloon Keen Roisin Dubh and Cloon Keen Lunasa (your choice) for a registered reader anywhere in the world, so be sure to register if you have not done so. To be eligible please let us know what images of Eire are most evoked from Danu's reviews of Cloon Keen Roisin Dubh and Cloon Keen Lunasa, which you would like to win and where you live. Draw closes 1/14/2019
Follow us on Instagram @cafleurebon @cloonkeen @danu_sf
We announce the winners only on our website so like Cafleurebon and use our blog feed … or your dream prize will be just spilled perfume.