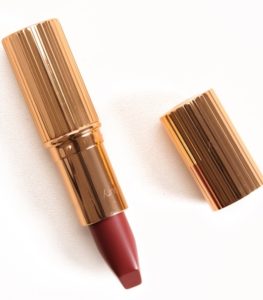 Charlotte Tilbury Bond Girl
Last month, I pulled out a soft red Vivienne Westwood dress I adore and after rummaging through my lipstick collection was stunned that I don't own a single red lipstick that flatters my warm tone complexion. Red-Coral colors and Orange-Reds, yes, but ever since Kevyn Aucoin discontinued Dantique, I have been on the hunt for my perfect red lipstick. Not too blue, not too dark and not too brown. A neutral red that wouldn't overpower but still would pop. I was about to give up and then I saw Charlotte Tilbury Bond Girl. It looked like a kissing cousin to my long lost Dantique.
First I love Charlotte Tilbury lipsticks; I have a backup of Sexy Sienna, a warm medium peachy-pink, Lost Cherry, a bright Coral with vivid pink undertones, Coachella Coral, a medium bright coral pink which is great for Spring, and Amazing Grace, a medium-dark pink coral. So you see where I am going here.
Brandan Vartan of The House of Vartan offered this advice: "Mix a bit of your foundation with the lipstick to adjust the undertone of the red. This will help your red lipstick work with the undertone of your skin". So that is what I did". I tried it on and although it was lovely it appeared neutral plummy-red. Not exactly what I was looking for. Yet, I imagined someone complimenting me on me lipstick and asking the name… Charlotte Tilbury..Bond Girl. I needed to make this work.
Like all of "The Matte Revolution" collection colors, Bond Girl is not quite matte, which for me is a very good thing. It is semi-matte with full coverage, long lasting and hydrating. The "anti-matte" matte lipstick. I seldom use a gloss over these lipsticks. They are not drying nor do they accentuate fine lines.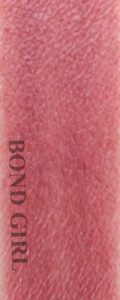 Onto Bond Girl; applied without primer on me it is a neutral plum brown, and without using my foundation mixed in, it looked a bit dull. The color looked warmer and more red toned on my arm and when I applied it over my lips after prepping as Brendan suggested, I really like it. While I did not find my perfect red, I discovered a soft, neutral berry with warm pink-red undertones tones and more importantly, a flattering and unique color I don't own.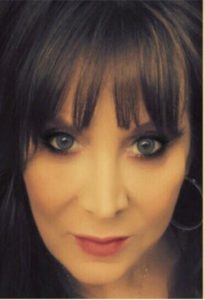 Charlotte Tilbury Bond Girl mixed with a bit of my foundation
Bond Girl will look different on everyone; redder on some, more pink on others and flattering on all. I believe it is a color every lipstick loving woman should own. The Charlotte Tilbury website shows ten models of varying skin tones. Take a look.
$34.00 www.charlottetilbury.com/us
Disclosure: Bond Girl was sent to me by Charlotte Tilbury PR for review; opinions are my own.
Michelyn Camen, Editor-in-Chief