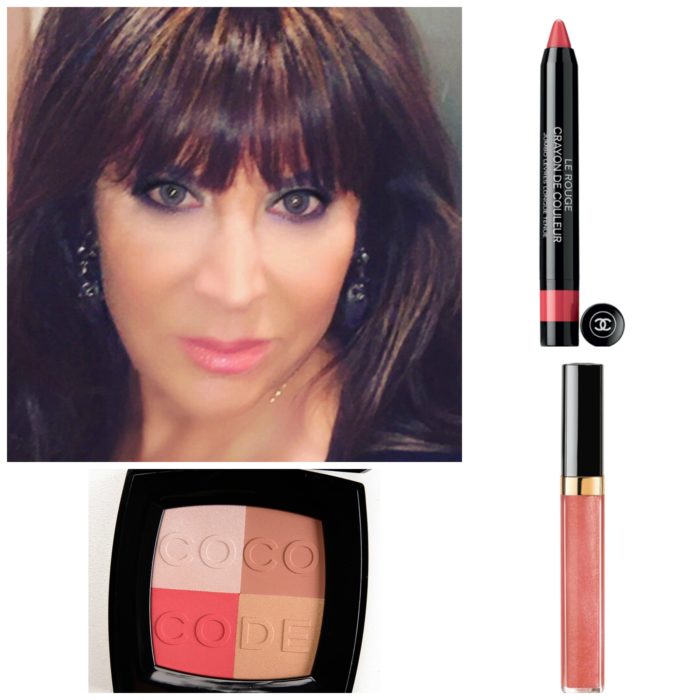 CHANEL COCO CODE BLUSH HARMONY, Jumbo Longwear Lip Crayon #3 Rose Clair and 744 Subtil Rouge Coco Lip Gloss
Most of us gravitate to the same lip colors. We know what looks well on us, what suits our coloring and lifestyle; while we experiment with what's au courant, we avoid trendy hues if they are unflattering. Sure, the impossibly gorgeous millennial YouTube girls look great in just about anything; the majority of us can't wear super dark or odd color lipsticks. With the unfortunate exception of venturing into brown nudes (Bobbi Brown I am looking at you) in the 1990s, with my warm complexion I own dozens of varying shades of coral, pink, fuchsia, tangerine and hot pink lipsticks and glosses.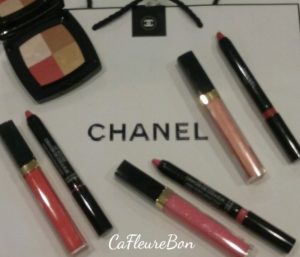 So why do I want or need new lipsticks when I own so many that look the same ? What has changed over the years are formulations. Two examples are lip-glosses and lip pencils. CHANEL introduced for spring 2017 two new collections and they may just be the market.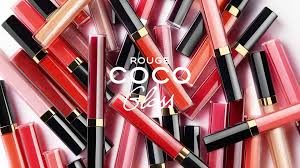 Replacing the sticky, "jelly" CHANEL formulations are the new Rouge Coco glosses which are hydrating and seem to visibly plump the lips. Available in 24 colors, Rouge Coco glosses can be worn alone or layered. Some have shimmer, but most do not. Depending on the color they have varying degrees of pigmentation, but none are totally sheer. Running the spectrum from pale nude to deepest plum there are plenty to choose from, especially if you love red.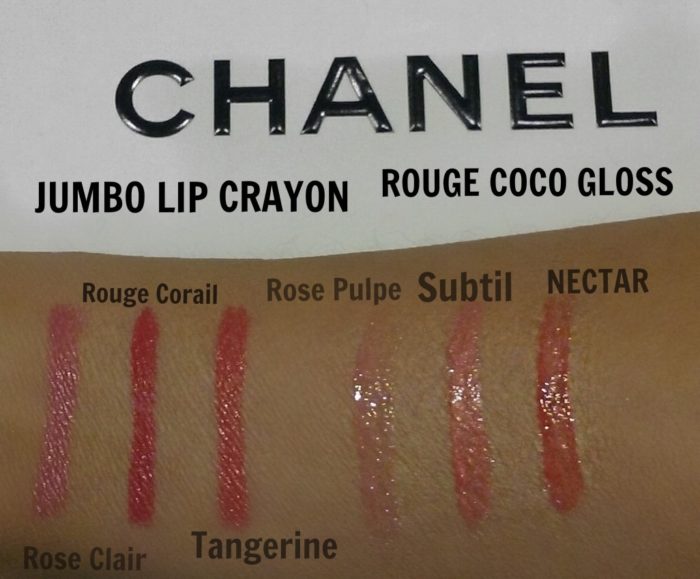 I chose three for this review:
744 Subtil Rouge Coco Shine: This is my favorite. It has excellent pigmentation and does not transfer. There is a hint of shimmer. A wonderful medium peach pink with rosy gold undertones. It looks beautiful over nude, pink, and coral shades of lipstick or can be worn alone. (I am wearing Subtil in my photo over 03 Rose Clair Jumbo Longwear Lip Crayon)
728 Rose Pulp Rouge Coco Shine: I believe in pink! A baby pink with a little shimmer and neutral undertones. High Shine but is semi sheer. Great if your lips are naturally pigmented.
748 Nectar Rouge Coco Shine: Medium tangerine with warm red coral undertones. Great pigmentation and perfect for summer.
$30 each on CHANEL.com
Next up, are the new "Le Rouge Crayon de Colour" -Jumbo Longwear Lip Crayon. Hooray for CHANEL! It seems like every brand is going matte, instead CHANEL offers 11 twist-up hydrating satin semi-gloss lipsticks masquerading as crayons. All go on smoothly , are hydrating, have a lovely shine and good to excellent pigmentation with great longevity. Colors range from nude to deep wine.
No. 3 Rose Clair is a shimmery neutral light pink with rose undertones with medium-full coverage
No. 4 Rose Corail: (My new "go-to") Medium bright pink coral with full coverage that I have been wearing all week. My lips appear plumped and hydrated for over 8 hrs.
No. 11 Tangerine: Bright coral-red with definite orange undertones. Full Coverage and I expect to wear this all summer long. Best suited for medium to darker tone skins. POP!
$37.00 each Chanel.com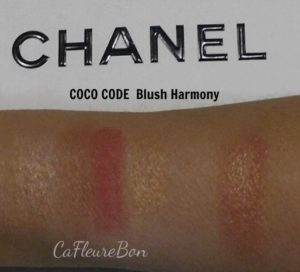 CHANEL CODE BLUSH HARMONY: When I look at my blush collection, more than half in current rotation are from CHANEL. What I love about COCO Code Harmony is that it is a muti-tasker. There is a shade for contour, two highlighters and a reddish-coral toned blush that mimics the appearance of healthy skin. While you can use them separately, when all colors are swirled together the color is a pink coral blush with medium shimmer most of that coming from the gold shade. You can use the colors vertically or horizontally for a different look. Day to night and great for travel. Texture is smooth, finely milled and easily blendable. The shimmer isn't noticeable on my face, just a glow.
$70 CHANEL.com
Disclosure: CHANEL provided me a range of products for review, opinions my own. My foundation is Troy Surratt Surreal Skin Foundation Wand #11 which was provided to me by House of Vartan.
-Michelyn Camen, Editor in Chief