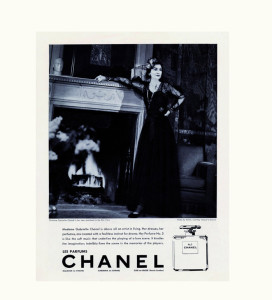 The first ad for Chanel No 5 featured Coco Chanel
From May 5th – June 5th, 2013, the Palais de Tokyo in Paris, 13 Avenue Du President Wilson will house the N°5 CULTURE CHANEL Exhibition as part of its guest program. The exhibit will be a major cultural moment for the brand, and we would love to discuss the possibility of you covering the exhibit online prior to the opening and is free to the public.
This exhibition will be curated by Jean-Louis Froment, the curator of the previous CULTURE CHANEL exhibitions which have been held successively in Moscow's Pushkin State Museum for Fine Arts, in Beijing at The National Art Museum of China and more recently in the Opera House in Canton. Made up of subtle plays of correspondences, N°5 CULTURE CHANEL cracks the N°5 code to reveal the links which connected the world's most iconic fragrance to specific moments in time and to the avant-garde movements it spanned.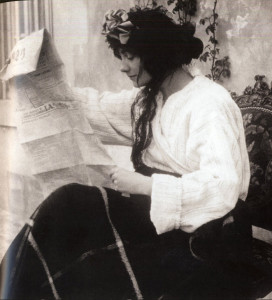 Gabrielle Coco Chanel
The works of art, photographs, archives and objects exhibited provide an account of the many inspirations which fed the imagination and world of Mademoiselle Chanel. They echo her inner thoughts and shed light on this unique and timeless perfume; whether through her favorite destinations like Venice, Russia or her Villa, La Pausa, or through the creations of her artist, poet and musician friends Cocteau, Picasso, Apollinaire, Stravinsky and Picabia. Focusing on the long lasting attachments between Chanel and the arts, N°5 CULTURE CHANEL seeks to reveal the timeless and iconic artistic essence of Chanel N°5 perfume. The N°5 CULTURE CHANEL exhibition has been put together by Jean-Louis Froment with the participation of artist Irma Boom, landscape designer Piet Oudolf, Laurent Burgisser and Jerome Schlomoff.