Friday night my wife and I were presented with a quandary. We were standing on the edge of Boston Common and before us was the Shakespeare On The Common production of Shakespeare's "Othello". Over our shoulder was the movie theatre playing the antithesis of Othello; Sylvester Stallone's new movie "The Expendables". We wanted to be patrons of fine art and go watch Othello but the more populist aspects of our beings was telling us to go watch things blow up and people fight. I also realized I was having the same trouble when trying to find a way to review the new masculine release from Chanel, Bleu de Chanel. After having worn it a number of times I know it is not a fragrance I will reach for often. On the other hand I do see it as a fragrance that will be well received by the much bigger majority that do not own multiple bottles of perfume. Because I think Bleu de Chanel is meant to be more "The Expendables" than "Othello" do I judge it as populist piece of perfumery or as something that had the potential to take its place next to the other classics in the Chanel line?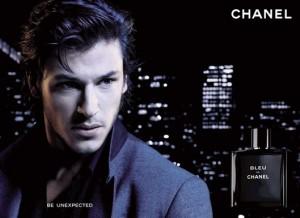 Jacques Polge is the nose behind Bleu de Chanel and right away that begins my ambivalence. M. Polge has been behind some of my favorite fragrances of the last 20 years including two of the best mass market masculine fragrances ever; Antaeus and Egoiste. Plus I am a bigger fan of Allure Homme than most. When I read that Bleu de Chanel was looking to fill that aquatic void between those three scents I was hoping for something that would bring that tired style of perfume a step forward. That Bleu de Chanel does not achieve anything ground-breaking, does that mean it is not good? I was excited to hear that the bottle was available at my local Chanel boutique and I headed down with expectations. Upon getting my first sniff on a strip I was surprised that it didn't smell different. Bleu de Chanel smelled like many other fresh and clean aquatics out there. I thought (hoped) it would be different on my skin so I sprayed it on my arms. As I walked around bringing my arms up for a sniff from time to time it still smelled unspectacular to me. It felt like any number of sport scents out there. Then I met my friend for lunch and he was clearly reacting to my fragrance. I told him it was the new Chanel and I asked him what he thought. His response was educational to me. He told me that it was one of the few things he had smelled on me that he could see himself wearing. I asked him what was on his dresser now. He told me he only owned Acqua di Gio but he might like Bleu de Chanel better. When I told him it would be about the same price he got a smile on his face until I told him he would have to wait a month because it wasn't on sale yet. I realized in that conversation that Bleu de Chanel isn't the fragrance to be the masterpiece of Chanel, it is instead a fragrance meant to appeal to a different demographic, and when I look at it from that point of view it rises in my estimation.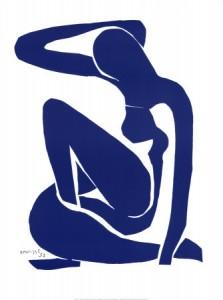 Bleu de Chanel rides in on an aquatic accord bolstered by lemon and grapefruit. This is a typical fresh marine opening and it is what it should be. The heart leads with two of the most overdone notes in masculine fragrances of the last five years, cedar and ginger. They are joined with a bit of zip provided by pink pepper but it is the clean woodiness of cedar and the "energizing" quality of ginger that control the heart of Bleu de Chanel. Sandalwood anchors the base along with some amber and that makes it feel like it ends in an appropriate place. For me all along I wanted more; but on further wears I came to realize that M. Polge achieved what he set out to do. If that doesn't make me want to shout from the rooftops it doesn't mean it is not good.
Bleu de Chanel has excellent longevity and above average sillage.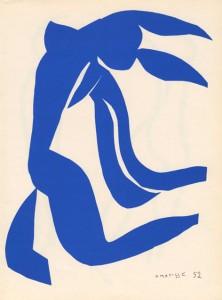 Bleu de Chanel is very likely going to be a huge commercial fragrance and make a lot of money. I think it is going to be the fragrance that you will find on a lot of men's dressers; especially after the holidays. For the man who wants only one bottle on his dresser I think Bleu de Chanel will be a great choice as it has the adaptability to go from office to gym to nightclub. For the man who has many bottles on his dresser Bleu de Chanel will probably not be found there. That gentleman will be found next to me on the lawn watching Othello and wanting more from his perfume than commercial perfection.
Disclosure: This review was based on multiple samples received from Chanel and Chanel boutiques in New York, Boston, and Palm Beach.
Art by Henri Matisse
-Mark Behnke, Managing Editor