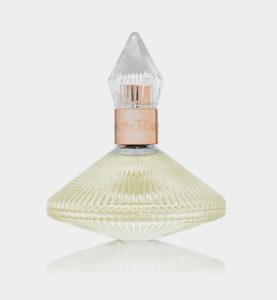 I have been a fan of celebrity British Makeup Artist Charlottle Tilbury beauty collection from its launch three years ago at Bergdorf Goodman. Some of my personal favorites include the Dolce Vita Eye Shadow Palette, Sexy Sienna and Lost Cherry lipsticks and from the Hot Lips collection, Electric Poppy and Hot Emily (reviews coming soon). Charlotte Tilbury has announced another launch, her new fragrance Scent of A Dream.
'I have been mixing my own Secret Scent for years and have been fascinated by the idea that one's perfume can attract others and change the energy frequency of the people and environment around you. I believe you can use Scent of a Dream to create an emotional pathway with someone else's energy centres: their brain, heart and sex receptors, igniting the senses. You can directly alter their state of mind and body through this scent and spark a subliminal key to attraction.' – Charlotte Tilbury on Scent of a Dream
The floral chypre fragrance is composed with Hedione, a syntheticby Firmenich that smells much like a luminous transparent green jasmine and first synthesized in 1962. It is purported to activated a specific region in the hypothalamus that's associated with the release of sex hormones. Other notes include fire-tree, amber, rose, and tuberose. Scent of a Dream is set to debut August 15, 2016 exclusively on CharlotteTilbury.com. Her friend and muse, Kate Moss is the face and muse of new floral-chypre fragrance.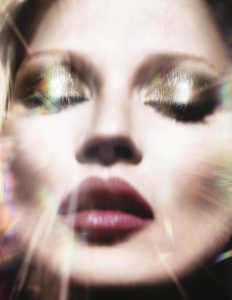 Kate Moss for Charlotte Tilbury
. "I have known Kate for 25 years now, and have had so many incredible experiences with her… she gets me and she gets the scent! She instinctively knew how to convey on camera the way that this scent is a portal for love, light, power, positivity and sex. She is the ultimate modern day icon and I knew she would have the aura and the abandon that I needed to communicate the magic of Scent of a Dream!' – Charlotte Tilbury on Kate Moss
The campaign was shot by Sølve Sundsbø and the ad campaign. The film was directed by Baillie Walsh starring Kate Moss.
Scent of A Dream will be available at Nordstrom, Nordstrom.com, Bergdorf Goodman, BergdorfGoodman.com, Net-a-Porter.com, BeautyLish.com and Bloomingdale's in September.
50ml/$75
Via Charlotte Tilbury PR
-Michelyn Camen, Editor in Chief