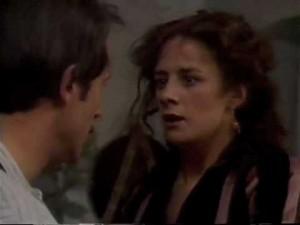 If they had not been living in different times-
I would have sworn that August Strindberg and Michel Morsetti were firmly in cahoots.
Strindberg's play of class struggle, morality, and gender roles fits Caron's Poivre to a T.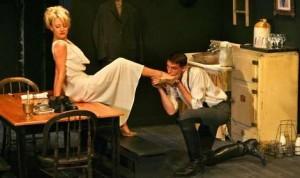 When Ernest Daltroff passed away in 1949, his trusted companion and colleague- Michel Morsetti– developed four fragrances based on the notes left him by the master….
Poivre was one such a perfume, launched in 1954.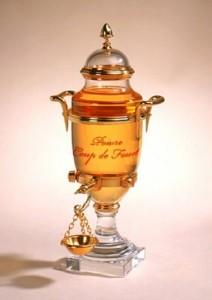 Poivre fairly reeks of Miss Julie in the stable, brandishing her riding crop while demanding that her fiancé jump over it, like a trained dog 😉
Small wonder that Coup de Fouet ["crack of the whip"] was later created from this fiery upstart of a perfume, released in 1957 as Eau de Cologne Poivrée.
They might well have named it "Têtu" –
French for stubborn and head-strong, it is also the name of a widely-read French LGBT periodical.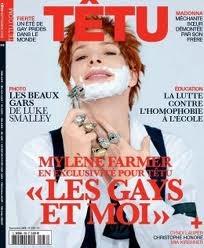 One adores or detests Poivre; there is no middle ground.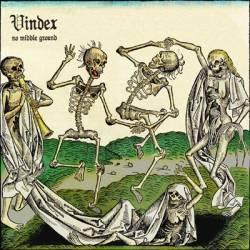 If fiery-hot, arid, spicy and potent are appealing to you-
Then this madcap rebel has your name on it.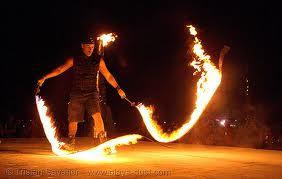 Notes: red pepper, black pepper, girofle [clove], carnation, ylang ylang, opoponax, vetiver, oakmoss.
[Caron classifies Poivre as a Spicy Oriental…you think ???]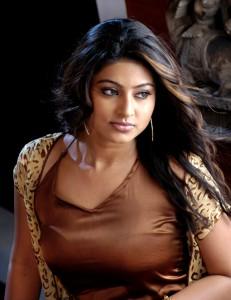 Both sensual and asexual, Poivre relies upon the velvety, curvaceously floral ylang ylang to cushion the peppery blow of first impressions.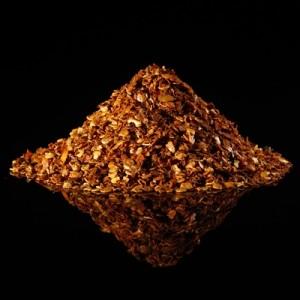 After all- red and black pepper, carnation, and clove are pretty pungent; cooling yet balsamic, grounding vetiver blends gratefully with resinously rich opoponax [the sweet myrrh] and oakmoss [queen of my heart!].
My bottle is likely pre-reformulation, as I bought it before I was married; it possesses both depth of character and a devil-may-care wantonness.
In the drydown, Poivre evolves into a creature of comfort, preferring the caftan to the pantoufle 😉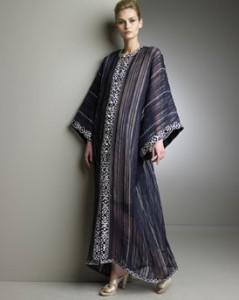 What began as an assault becomes a nuzzle.
I am very, very fond of Poivre ; we harmonize sonorously-
But I think that if one had extremely acidic skin, it would NOT play out particularly well.
Historically, Parfum Sacre has its roots in Poivre.
I'm willing to wager that Parfum Sacre is far easier for many to wear, and perhaps more palatable / balanced/ softer.
However, courtesy of MiN New York we have a sample of the current formulation to give away!
So someone gets to find out on their own …
Draw will end March 9, 2011 at 10:00 am est
Photo Credits:




Janet Mc Teer as Miss Julie – wn.com
Miss Julie in Australia- theage.com.au
Poivre Baccarat urn – fragrantica.com
Coup de Fouet- makeupalley.com
Têtu magazine cover- mylenorama.com
Vindex: No Middle Ground – heavenhardrock.blogspot.com
Zenferno fire whips-loupiote.com
Spicy oriental- chennai365.com
Red pepper flakes- savoringsimplicity.wordpress.com
Black pepper- foodpoisonjournal.com
Oscar de la Renta caftan – wkdesigner.wordpress.com
Parfum Sacre, original bottle – makeupalley.com
–Ida Meister, Senior Editor
Editor's Note: This famous role was played by some of the world's most renowned actresses (including Oscar winner Helen Mirren, Saffron Burrows, and Janet McTier pictured) Miss Julie is a theater and cinema classic, (first performed in 1912 in a film version). 'After Miss Julie', (a radical adaption of the Strindberg original) starred Sienna Miller, Jonny Lee Miller, and Tony nominee Marin Ireland in 2010.
Read E-I-C Michelyn Camen's interview with the Romain Ales, President of Caron Paris here