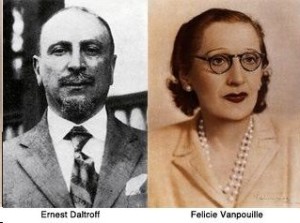 Caron Ernest Daltroff and his longtime partner Felicie Vanpouille
The renowned perfumer Ernest Daltroff of Caron fled to America to escape the threat of World War II. At aged 74, weak and in ill-health he arrived in NYC in November 1940. Approaching Ellis Island, his eyes fell upon the majestic splendor and imposing beauty of the Statue of Liberty welcoming him to the safe haven of America. Sadly on Feb.13 1941 he died, some say of a broken heart.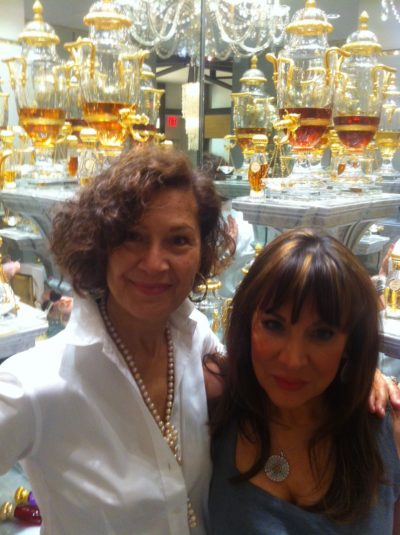 Diane Haska at Caron Paris Boutique in New York with Michelyn Camen 715 Lexington Avenue in mid 2011
It is with sadness that I write that the Caron Paris boutique in New York (the only in the USA) has shuttered its doors. Felicie Vanpouille was the muse and later on the ambassador to Caron throughout Ernest's life and until her own passing. In some ways Diane Haska, my friend of 14 years and the Caron US Ambassador for the boutique for 18 years was our Felicie. Diane Haska has let me know that the crystal palace that was once the Caron Paris Boutique in New York City is no more. The Caron Paris boutique in New York City first opened in 2000 675 Madison Avenue in 2000, then moved its location to 715 Lexington Ave and was an oasis for perfume lovers. Just over two years ago, the Caron Boutique in New York City was moved to a small showroom space at One Grand Central Place| 60 E 42 St/54th Floor.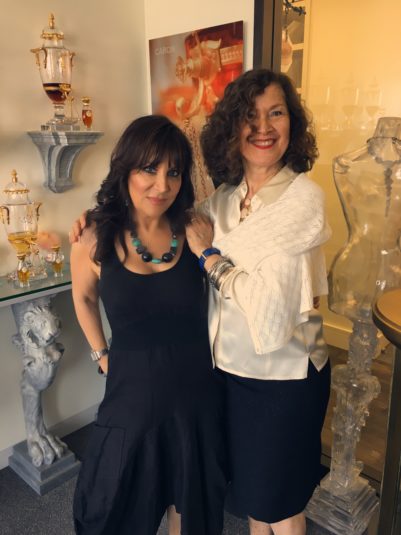 Michelyn Camen with Diane Haska at the Caron Paris boutique in New York City at One Grand Central Plaza (photo Hernando) 2016
Over the years, Diane Haska has given so much to ÇaFleureBon and perfume lovers all over the USA. She hand poured our beloved urn fragrances: Poivre, Tabac Blond, Farnesiana, En Avion, N'Aimez Que Moi, and Farnesiana (to name a few) with love.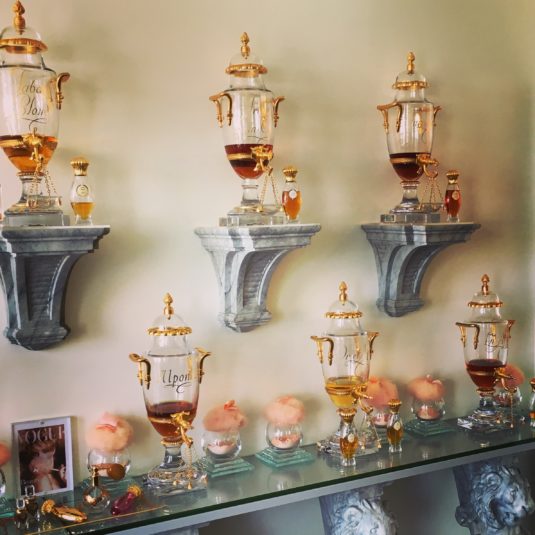 The Caron Urn Fragrances (Photo Hernando)
Diane was so generous to our current (and past) contributors and editors offering countless draws and samples which she mailed from the Caron boutique in New York City. Anyone who knows Diane or has spoken with her understands how special she is.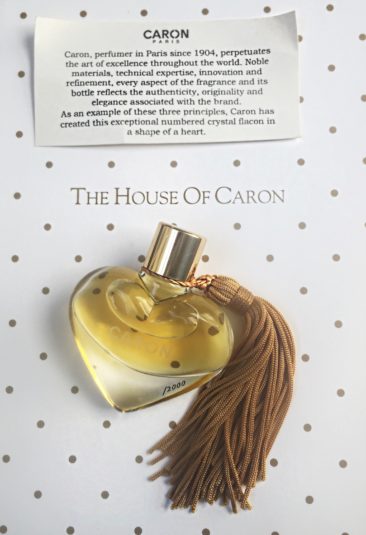 Michelyn's Limited Edition and Numbered Caron Baccarat bottle designed by Marc Rosen
The end of an era. Diane wishes to extend her gratitude to all our readers and all "Caronistas" throughout the years who share her passion for this storied House. While I have no information where you can buy the fountain fragrances in the USA at the present, I will keep you posted. From her heart to yours, thank you for helping to make her career at the Caron boutique in New York so very special.
–Michelyn Camen, Editor-in-Chief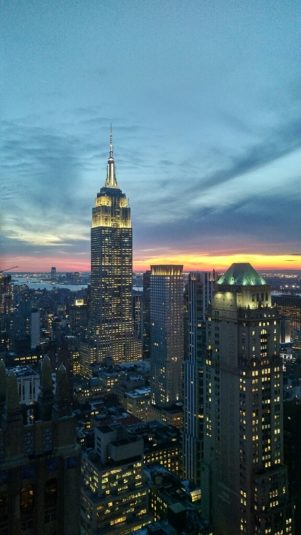 Photo: The New York City Skyline 2/1/2017 at Sunset by Diane Haska
Diane Haska will be reading your comments so please feel free to leave a memory you had of her generosity to the readers, of working with Diane at the Caron boutique in New York or by phone.