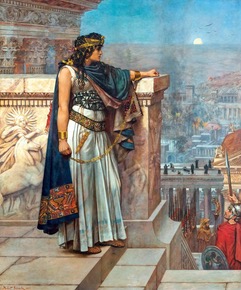 Zenobia, Warrior queen of Palmyra, 1888 painting by Herbert Gustave Schmalz
I expect more from my oriental fragrances than any others, with extra points for not relying on vanilla. There must be an exotic, decadent luxury that sends me flying heart and soul into another world. Carner Barcelona Megalium does that for me. Rodrigo Flores-Roux has created a blend of spices, resins, fruit and flowers that make me believe I am Queen Zenobia looking out over her rich, desert city.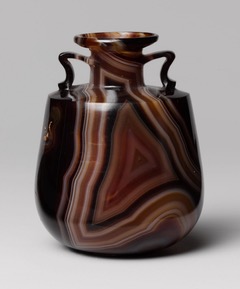 Roman perfume flask made from banded agate, ca. 100 BCE, ©Metropolitan Museum of Art
Carner Barcelona Megalium is based on an actual perfume named Megalium (or Megaleion in Greek) which was already a classic scent by the time Athens reached its Golden Age. It was famed for its excellence, expense, longevity, diversity of ingredients, and extreme difficulty to produce. We have accounts of the perfume from various ancient authors and we are lucky that they left us with recipes for Megalium. All differ slightly but agree on the bones of the fragrance. It must contain both true cinnamon AND cassia, myrrh and other resins. Rodrigo Flores-Roux seems to have been inspired by the most complex of the ancient recipes which contains reed plants and more aromatic spices. Fresh, sweet mandarin brightly greets you from the first spray of Carner Barcelona Megalium. It doesn't stay alone for long as it's joined by the sweet royal cinnamon essence from Laos and warm cinnamon tree leaves from Sri Lanka. It's a beautiful opening that has a journey of its own as the sweet notes warm up, even more so with the emergence of the spicy calamus essence from India.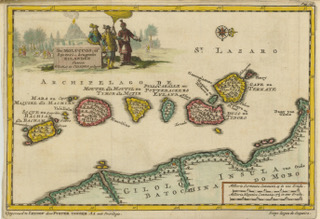 18th c. Map of Spice Islands, a.k.a. The Moluccas, original home of nutmeg
The cinnamon-dominated blend lasts quite a while and I was happy riding its wave when I was called to attention by the introduction of new spices, nutmeg essence from the Moluccas and Indian white pepper. It's a joyful surprise! Then the fragrance mellows on my skin; it becomes quieter. The waxy Bulgarian rose which sets the stage for the real oriental dream.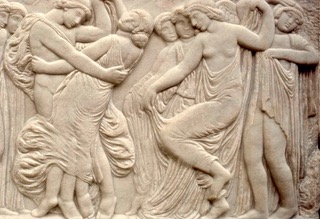 Joseph Bernard, Le Danse, 1911 © Musee D'Orsay
The base of Carner Barcelona Megalium, just like its ancient ancestor, is a long-lasting balsamic dream. Flores-Roux has choreographed the extracts of olibanum (frankincense), Myrrh, Opoponax, and styrax resin into a gorgeous, hypnotic, intricate dance. The balsamic, almost citric notes of the olibanum get caught up with the honey-like note of the opoponax. They in turn give way to the slightly bitter myrrh, which is tamed by the greenish styrax. They continually switch partners and swirl together for hours around your body. You will feel like Queen Zenobia or Alexander the Great, reclining on cushions, sleepily enjoying the dance. Notes: cassia, cinnamon tree leaves, mandarin extract, calamus, Nutmeg, Indonesan pimento berry essence, Indian white pepper absolute, Bulgarian rose extract, olibanum, Ethiopian myrrh, opoponax, styrax resin.
Alhambra, Granada, Spain
Carner Barcelona Megalium is one of three new fragrances released by the house in their new Oriental Collection. Ambar del Sur is their tribute to al-Andalus of the past. It opens with a beautiful bergamot that leads to an sweet amber heart. As with Megalium the real beauty is in the base when cistus, myrrh, vanilla and tonka hold reign. It will transport you to the courtyards of the sun-drenched Alhambra. Notes: Bergamot, water jasmine, patchouli, sandalwood, amber accord, myrrh, cistus, tonka bean, Madagascar vanilla absolute.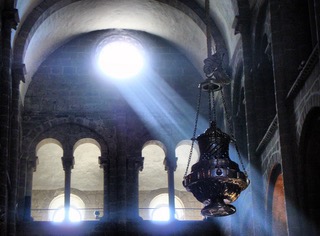 Botafumeiro in the cathedral of Santiago de Compostela © Pepe Manteca
The third in the oriental trio is Botafumeiro. I recognized the name as the famous thurible used to incense the cathedral in Santiago de Compostela. This is the most floral of the three with freesia and lily of the valley at its heart. Spice and musk surround the floral notes to create a smooth, warm fragrance worthy of its heavenly reference. Notes: bergamot, pink peppercorn, nutmeg, Freesia, muguet, cistus, patchouli, styrax resin, mystikal, musks.
Disclaimer: Carner Barcelona Oriental Collection generously provided me with samples for review. My opinions are my own.
–Marianne Butler, Sr. Contributor
Read CaFleureBon Creative Directors in Perfumey with Sara Carner here
Follow us on Instagram: @spritzi_mcgillacutty, @cafleurebon, @carnerbarcelona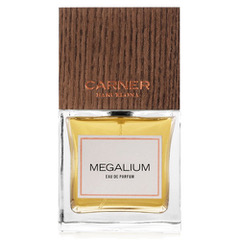 Carner Barcelona Megalium
Thanks to the generosity of Europerfumes we have a 50ml tester bottle of Carner Barcelona Megalium for one registered reader (so be sure to register if you have not done so in the USA or a sample set of all three. To be eligible please let us know what you liked about Marianne's review, if you have a favorite fragrance from Carner Barcelona and where you live. Draw closes 9/25/2018
Available at Twistedlily.com, Carner Barcelona and select stockists
We announce the winners only on site and on our Facebook page, so Like Çafleurebon and use our Blog feed…or your dream prize will be just spilled perfume.