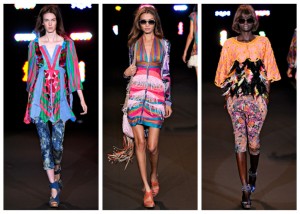 When I attend large expositions whether it is Mercedes-Benz Fashion Week in New York or Esxence in Milan; my favorite moment is the discovery of something new, to me. As I was traveling to Esxence I had a feeling I would be exposed to some smaller perfume lines which were only being sold in Europe. As I walked up to the Carner Barcelona booth and met Founder and Fashion Designer Sara Carner I didn't know this would be one of those moments for me.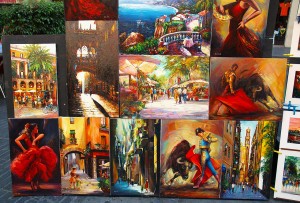 Sra. Carner told me about the two fragrances in the line, D600 and Tardes, inspired by her hometown of Barcelona. I sniffed the two strips she passed to me and had my first discovery moment at Esxence. Tardes, (by perfumer Daniela Andrier, (the perfumer behind many Prada perfumes including Prada Vetiver a FiFi finalist 2011) was good but on the strip wasn't exciting. D600, by Christophe Raynaud,( the nose behind FiFi Finalist 2011 Halle Berry Pure Orchid) was amazing on the strip and I asked Sra. Carner to spray some on my wrist. It had a beautiful iris, cardamom, jasmine heart that hit me right in my perfume sweet spot. If you had asked me as I was leaving Milan I would have told you that D600 was going to be my favorite of the two. Now that I've had the chance to wear both of them a couple of times I have, once again, confirmed the importance of not forming an opinion about a fragrance without wearing it on skin.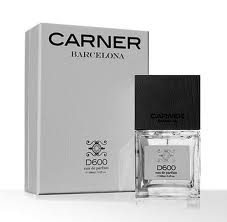 D600
The brief Sra. Carner gave to M Raynaud was to create "A perfume that captures the urban lifestyle and the Mediterranean spirit of Barcelona."
M Raynaud chose to open D600 with bergamot, grapefruit and black pepper. The pepper has the early lead among those three notes and it creates a zesty piquancy. Cardamom bridges the pepper to a heart of iris and jasmine. As the heart comes into its full bloom the three notes create a lovely synergy between breezy cardamom, sharp iris, and full jasmine. This is what thrilled me on the strip and on my skin. D600 rests on a base of cedar, vanilla, and vetyver. M Raynaud allows them to slowly evolve from the heart and D600 finishes as nicely as it began.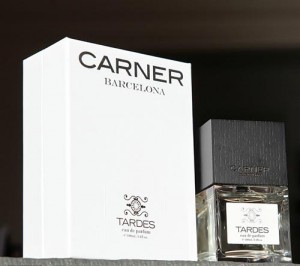 Tardes
Mme Andrier worked from this brief; "A tribute to the peace and harmony of a late summer afternoon; a fragrance that is pure, serene and enveloping."
I think my initial tepid reaction on the strip was because Mme Andrier has created something which needs the surface area of skin to let the lighter notes an opportunity to be noticed. These really add some nuance to Tardes that wasn't readily apparent to me on the strip.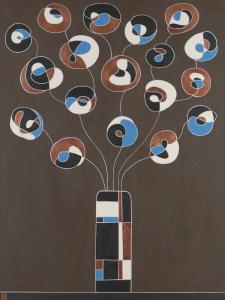 Barcelona Flowers
For example on the strip I got the almond, rose, and geranium which were in the top. What came through on my skin was a lilting rosewood that delineated the floral components and deepened the almond. What had seemed so normal on paper had come to life on my skin. The same was true for the heart as cedar, which was dominant on paper, is beautifully joined by plum on my skin. A lovely heliotrope is the note which only showed up on my skin in the base. Tonka and musk are its partners and the three notes together create a complex and satisfying close to Tardes.
Both D600 and Tardes have impressive longevity and above average sillage.
This time around it took me a little time to fully appreciate the discovery that began in Milan. Even so the thrill was still the same. For now Carner Barcelona is only available in Europe but I hope it gains wider distribution so more can share my thrill of new discovery.
Disclosure: This review was based on samples provided by Carner Barcelona
–Mark Behnke, Managing Editor
EIC Michelyn Camen, Art Direction
What perfume do you love and wear that was better on your skin than on the fragrance strip ?