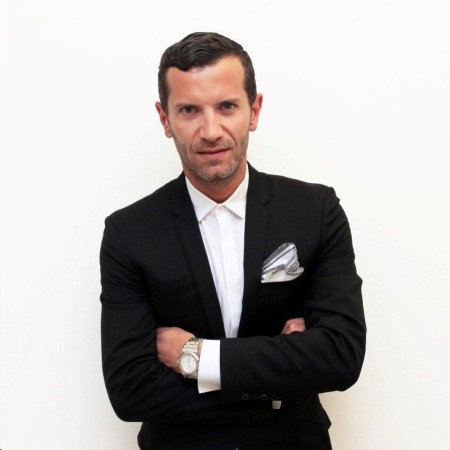 Yann Vasnier Senior Perfumer for Givaduan
When I think of a perfumer whose star continues to ascend, Yann Vasnier immediately comes to mind. I believe I was the first journalist to write an in-depth interview with Yann in 2009. I remember he told me that his parents were so proud. Now it is our turn to be proud, as we feature the extremely gifted Yann Vasnier, Senior Perfumer at Givaudan in our Young Perfumers Series. Yann has created great commercial successes (for example his collaboration with Calice Becker on the FiFi award winning Lola by Marc Jacobs), cult favorites for Comme des Garcons, Divine Paris, Le Labo, Keiko Mecheri, Parfums DelRae and Arquiste Parfumeur to name just a few of his outstanding accomplishments.* One of the many things I admire about Yann is that he brings a niche aesthetic to commercial scents and achieves balance between pleasing many and bringing something new to every composition. His work for small artistic brands, such as Divine, Arquiste Parfumeur and Parfums DelRae is always exciting and highly anticipated. I may have danced the Tango with Maurice Roucel, but clubbing at Output in Williamsburg with Yann Vasnier is still on my bucket list. –Michelyn Camen, Editor-In-Chief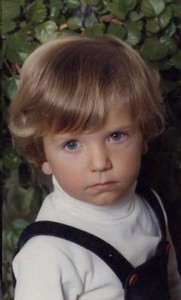 Yann as a young boy
I grew up in Rennes, Brittany, (western France) and lived there until I was 19 years old. I am the youngest of three children- all brothers. Both of my parents….. love, love, love their garden, which is part of the house where they live and was previously owned by the Thabor garden director, the famous park in Rennes, landscaped by the Buhler brothers in the 19th century. So my parents inherited a great collection of more than 100 species of roses, lots of espalier fruit trees, magnolias, and two greenhouses with grapes. They added a vegetable garden, lots of flowers and a 'rocaille' designed by my brother. I have so many scent memories and they are very much tied to being a Breton.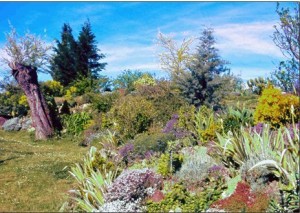 Courtesy of and all rights reserved to Yann Vasnier: Rocaille Garden designed by Yann's Brother
The scent memories of my youth; the aromas of salt, butter, crepes, caramel, and homemade fruit jams that I loved. When I close my eyes I can still smell roses, long grey days of rain, the aromas of the rocky salty coasts of Cote d'Emeraude, the sandy beaches (my favorite is Plage des Chevrets). Brittany is cow and pig country, so the odor of manure is always in the air. As a young boy, on special glorious days, Chanel 19 and Chanel pour Monsieur, which was always used sparingly. Perhaps so much sensory overload as a child paved the way for me to become a perfumer.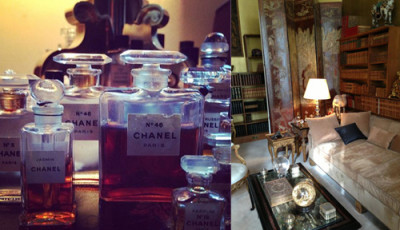 Courtesy of and all rights reserved to Yann Vasnier: Vintage Chanel Perfume Collection and visiting 31 Rue Cambon
My interest in fragrance began at 12 years old. In Dinard, on the coast, where my family had a house, I would always stop by the Divine perfume house, talk to Yvon Mouchel, (with whom I still work with today); he would sell all the Serge Lutens, the Annick Goutal fragrances and all the niche fragrances of the day. I was always spending my money on perfume, especially Chanel. I was fascinated by her, the brand and Karl Lagerfeld. A great moment for me was about a year ago when I toured Mademoiselle's home on 31 Rue Cambon.
I seriously looked for a way to come into the fragrance industry, focusing on studies in Mathematics, Chemistry and Physics, Baccalaureat serie C with honors, then the Classe Reparatoires aux Grandes Ecoles, a prep course with the main goal of training undergraduate students for enrollment to the very competitive national exam.
To show my interest, I had worked during these two years on a catalog of more than 3000 fragrances with their name, their Brand, date of creation, olfactive family, descriptions, ingredients and perfumer.

After the exam in Chemistry, olfaction, English, interviews with industry people, I was hired by Quest International in September 1996 and finally accepted at ISIPCA. I just had worked a summer job at L'Oreal, and was helping my brother Mikaël, a space engineer, finish his thesis in fluid dynamics for the aerosol lab. I was one of the three men out of 15 in the perfumery division. ISIPCA was definitely the best time for me. I was a student, independent, I had my own apartment, a car, was employed and studying what I always had loved; what more could a young man want?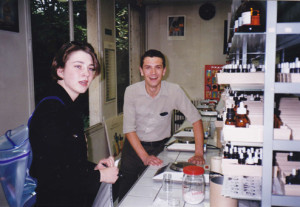 Courtesy of and all rights reserved to Yann Vasnier:Yann at the ISPICA with Violaine Collas
At Quest I was under the wing of Francoise Caron for the Perfumery part, Jacques Vaillant, Directeur Technique, for my time at Quality control, and Yves de Chiris and Ineke Ruhland for marketing. I also worked with Christine Nagel, Francis Kurkdjian, Chris Sheldrake on some Serge Lutens projects, and Gilles Romey. While I was in school, my classmates were some very talented people: Violaine Collas now at Mane Paris, Émilie Bouge now at Charabot on Grasse, SophieTruitard at Mane Brasil, and Pierre Gueros now in Dubaï for Symrise. Also, Ineke Ruhland of inEke Perfumes and Carla Chabert.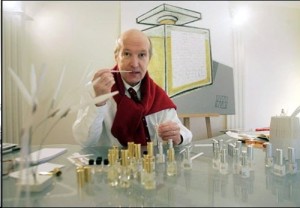 Yvon Mouchel of Divine Parfums. Photo: André Durand/AFP
I finished my first project in 1999, an APC candle called Tumbac. My first fragrance was for Comme des Garcons Palisander Red Series 2. I was so proud I did it in only one try! They asked me to modify it, but we kept coming back to the original…twelve ingredients and still a wonderful addictive fragrance. In 2001, I worked on another Commes de Garcons- Red Rose with my mentor Francoise Caron. It all came full circle when I created and still create all the perfumes for Divine, a favorite being L'homme de cœur with such a rich Iris, so many brands try to emulate.
Courtesy of and all rights reserved to Yann Vasnier: Yann Vasnier and Calice Becker at the 2010 FiFis
I joined Givaudan, when they bought Quest in 2007, and this gave me and a lot of my colleagues, such great opportunities. Givaudan allows us time to work on smaller brands and less commercial projects; they really understand we need this breath of fresh air. Sometimes, people ask me why I don't start up my own brand and work independently. Although many of us dream of it, at the end of the day, it's a different job. It is not for me, because I love to work on something different every day. It would be talking about the same product with enthusiasm and passion every day. I wouldn't really see myself singing the same hit songs for 30 years or playing the same part every night on Broadway!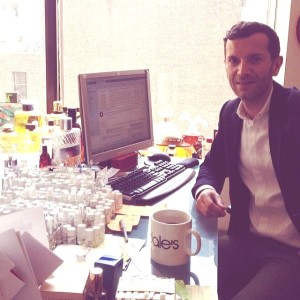 Photo Courtesy Rohit Paul: Yann Vasnier at his work desk
I am 37 and was part of the changing of the guard. Every generation says, "Things aren't the same anymore, the industry isn't the same". I remember smoking in my office, celebrating every single new fragrance with extravagant gifts, dinners and champagne, smelling and tasting civet, and other animal products. I remember when big designer brands were launching daring fragrances. I miss these days; I hope they will come back. The future is bright although these wonderful times have past; I still am the most excited just after the briefing, when I start my ideas, bold, strong, hopeful, before days and months and sometimes years of polishing all the rough edges away…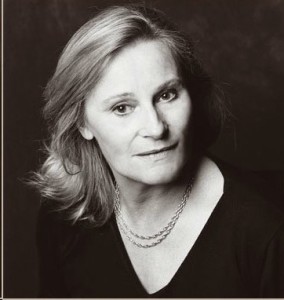 Francoise Caron
The perfumers I admire the most? Francoise Caron will always be on top of my list, all my dear friends at Givaudan, Michel Almeirac, Jean-Claude Ellena, Christine Nagel, Chris Sheldrake. I'm really excited to see what is going to happen at Chanel with Olivier Polge.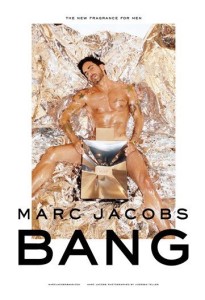 Marc Jacobs Bang a Collaboration between Yann Vasnier and Ann Gottlieb
When I am interviewed or speak with people outside the fragrance industry they ask, "How can you take risks composing mainstream scents?" Perfumers usually don't decide these things alone, the evaluation screens first, and it is up to the client at the end. A good example is my beloved baby, Bang, which I wish had had more success, because this fragrance really does achieve a balance between edgy and wearable.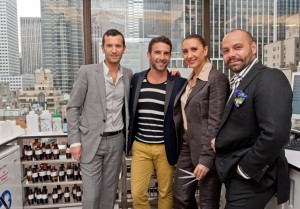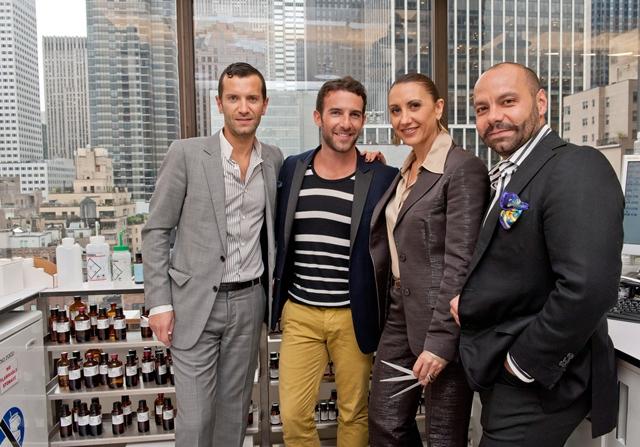 (L) Yann Vasnier, Carlos Huber of Arquiste, Sophie Bensamou (now with Symrise) and Perfumer Rodrigo Flores-Roux
Since you asked me to write about some of my favorite clients, here are a few thoughts about them that spontaneously come to mind. Yvon Mouchel, Creative Director for Divine: Finest man, chicest brand. DelRae Roth of Parfums DelRae: So refined and with such exquisite sensibilities. Carlos Huber, Creative Director of Arquiste: a dear friend with great ideas. Mark Knitowski, Vice President, Fragrance & Product innovation for Victoria's Secrets Beauty is one of my best US clients. Karin Khoury, Senior Vice President, Corporate Fragrance Development Worldwide: Such a visionary with great finesse. Trudi Loren, SVP, Corporate Fragrance Development at The Estee Lauder Companies: always beautiful, smart, a dear friend from the Quest days. Ann Gottlieb: What can I say… she is an icon and with true knowledge of the consumer.
Another question I get is about IFRA regulations. Replacing galaxolide, tonalid, oak and tree mosses was part of my job when I started, for the new products we definitely can play around but it's quite sad to destroy all the great classic perfumes.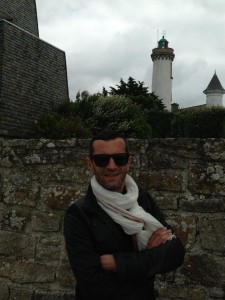 Courtesy of and all rights reserved to Yann Vasnier: Yann in Bretagne
If you are a young person and want to become a perfumer, I say, "Good luck, go for it, it definitely can be tough but this is worth it, this is an incredible career". I wish one or more of my nephews or nieces would follow my steps and keep the Breton/Normand name Vasnier in perfumery, they seem already have some potential in that field. Even if the golden days are over!
–Yann Vasnier, Senior Perfumer, Givaudan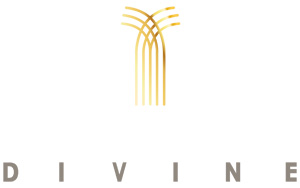 Thanks to the generosity of Yvon Mouchel of Divine Parfums we have a WORLDWIDE and US reader's choice of 50 ml spray DIVINE EAU DIVINE EDP, L'Homme de Couer EDP, L'Ame Souer, L'etre Ame for Her or L'Homme Infini which were signed by Yann Vasnier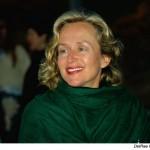 DelRae Roth
USA only- The gracious DelRae Roth of Parfums DelRae is offering a deluxe custom sample set of Mythique, Coup de Foudre, Panache and Wit all created with Yann Vasnier
To be eligible please leave a comment on what you found fascinating about Yann Vasnier as a young perfumer, your favorite perfume he has created (or one you really want to try) as well your choice of Divine perfume (Worldwide includes EU, USA, CANADA, AUSTRALIA, ASIA) or Parfums DelRae (USA only) sample set and where you live. Draw ends June 6, 2014
We announce the winners only on site and on our Facebook page, so Like Cafleurebon and use our RSS option…or your dream prize will be just spilled perfume.
*Perfumes by Yann Vasnier (as per Givaudan, although it is not complete due to confidentiality)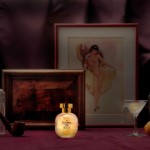 ARQUISTE The Architect`s Club, 2014
ARQUISTE L'ETROG acqua , (2014) avec Rodrigo Flores Roux
LAURA BIAGIOTTI BLU DI ROMA UOMO
VICTORIA`S SECRET GLAMOUR avec Adriana Medina, Stephen Nilsen, Aurélien Guichard et Quentin Bisch
TOMMY HILFIGER Hilfiger Woman Cheerfully Pink
VICTORIA`S SECRET VICTORIA (2013) avec Adriana Medina, Stephen Nilsen, Aurélien Guichard et Quentin Bisch
MARY KAY HEARTFELT FOR HIM (2013)
CIRE TRUDON MERIDA BY ARQUISTE (2013) avec Rodrigo Flores-Roux
VERA WANG BE JEWELED (2013)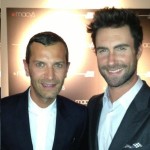 Yann Vasnier with Adam Levine
ADAM LEVINE FOR HER AND FOR HIM (2013)
NATURA EKOS GUARANA
AVON ESSENCIA SENSUAL
KIEHL`S ORANGE FLOWER & LYCHEE (2012)
TOMMY HILFIGER FREEDOM TOMMY HILFIGER (2012) avec Marypierre Julien et Rodrigo Flores-Roux
DONALD TRUMP SUCCESS BY TRUMP (2012)
LACOSTE L12.12. ROUGE (2012) avec Marypierre Julien
ARQUISTE ALEKSANDR, INFANTA EN FLOR (2011)
ARQUISTE ANIMA DULCIS, L'ETROG, (2011) avec Rodrigo Flores Roux
MARC JACOBS BANG BANG (2011)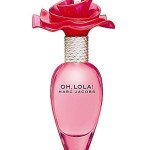 MARC JACOBS OH LOLA! (2011) avec Calice Becker
VISIONAIRE SIXTY RICCARDO TISCI RELIGION (2011)
NAUTICA DISCOVERY PURE (2011)
MARC JACOBS SPLASH CURACAO (2011)
MARC JACOBS SPLASH GINGER (2011)
DELRAE PANACHE (2010)
MARC JACOBS LOLA VELVET (2010) avec Calice Becker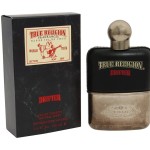 TRUE RELIGION DRIFTER (2010)
SIX SCENTS SERIES THREE OHNE TITEL (2010)
TOMMY HILFIGER LOUD FOR HIM (2010) avec Aurélien Guichard
TOMMY HILFIGER LOUD FOR HER (2010) Aurélien Guichard
MARC JACOBS BANG (2010)
DELRAE COUP DE FOUDRE (2010)
MARC JACOBS SPLASH APPLE (2010)
SIX SCENTS SERIES TWO DAMIR DOMA (2009)
ELIZABETH ARDEN 5TH AVENUE STYLE (2009)
MARC JACOBS LOLA (2009) avec Calice Becker
DIVINE EAU DIVINE (2009)
AXE-LYNX SUMMER EDITION (2009
IMPULSE ROMANTIC SPARK (2009)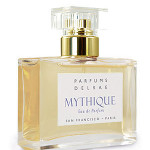 DELRAE MYTHIQUE (2009)
EDDIE BAUER ADVENTURER II (2009)
SARA JESSICA PARKER ENDLESS LOVELY COLLECTION (2009)
DIVINE L'ETRE AIME HOMME & FEMME (2009)
AXE INSTINCT (2009) avec Christophe Raynaud
MARC JACOBS SPLASH FIG (2008)
PUMA FREE FLOWING MAN (2008)
BABY PHAT FABULOSITY (2008)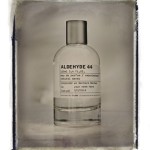 LE LABO ALDEHYDE 44 (2007)
ESTEE LAUDER BEYOND PARADISE BLUE (2006) avec Calice Becker
BBW SWEET PEA EDT (2006) avec Jack Agran
DONNA KARAN GOLD (2006) avec Calice Becker et Rodrigo Flores-Roux
AXE CLICK (2006) avec Michel Girard, Louise Turner, Marypierre Julien et Christel Bergouin
BBW PECAN PASSION (2006)
AVON MIDNIGHT FOR MEN (2006)
CERRUTI 1881 COLLECTION CERRUTI (2005) avec Rodrigo Flores-Roux
JACK BLACK SIGNATURE BLACK MARK (2005)
AVON FLORAL PRINT MAGNOLIA (2005) avec Rodrigo Flores-Roux
APOTHIA L (2005)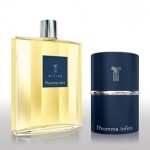 DIVINE L'HOMME SAGE (2005)
KEIKO MECHERI GOURMANDISES (2004)
DIVINE L'AME SŒUR (2004)
DIVINE L'HOMME DE CŒUR (2003)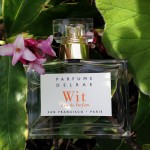 DELRAE WIT (2014)
DIVINE HOMME L'INFINI (2012)
KANGOL 38-83 (2003)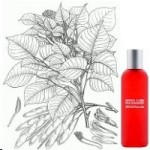 COMME DES GARCONS RED SERIES PALISANDER et ROSE (2001) avec Françoise Caron
Bougie N*3 Toumbac A.P.C 1999