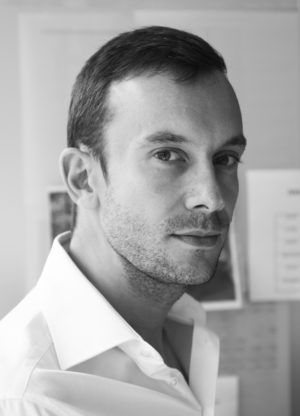 Pierre Constantin Guéros of Symrise
I would lie if I tell you that I always wanted to be a perfumer.
That is not my personal story.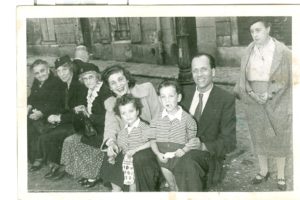 Pierre Gueros Greek family arriving in Paris in the late 40s
In fact as a kid, I wanted to do different jobs. The first one I remember is to be an archeologist. My father has Greek origins and as we begin to study Ancient Greece in 6th grade, I felt so excited by history, archeology and old civilizations. I went to Greece many times, Rome, South of France and studied the marvels of the Ancient World. To this day I am still a bit of an academic, that delights some but mostly bores others.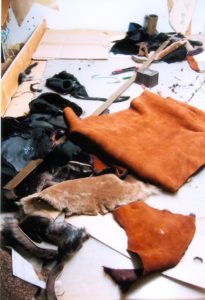 Pierre's father's Atelier in Paris
Then I wanted to be a fashion designer, like my father. I was spending so much time in his atelier in the heart of Paris (rue d'Hauteville ). He was creating the most beautiful fur and leather coats in a very beautiful atelier with frescos on the wall representing foxes, wolves, bears and mink. I discovered also the smell of hard paper and glue my father was using for its sewing patterns and the terrible smell of cold cigarillos everybody was smoking at that time.
Another phase of my life, when I turned eighteen was my desire to become a doctor. I didn't what to do and it seemed to be a very respectable occupation. I didn't go through the highly selective first year. I began to study chemistry and biology, and was very interested in philosophy and ethics as well. As I was going through my license in the University of Versailles when I had the chance to go to the ISIPCA in Versailles and that was it!!! I immediately understood that is what I want to do. Some can say it was luck. I would say it was destiny.
I could find a way to express my creativity, my personality and my love of science too. I found my first internship at Synarome in Bois-Colombes, close to Paris.
This very noble house was providing bases and raw materials to most of the high profile luxury brands. Guerlain, Chanel, Rochas had all classical notes from Synarome (Ambrarome, Animalis etc). There I learnt how to mix a fragrance, do a bar soap, organize a perfume orgue, mix basic formulas and of course the magical of translating the world into scents. Gaelle Madiot, presently at Chanel, was my first teacher.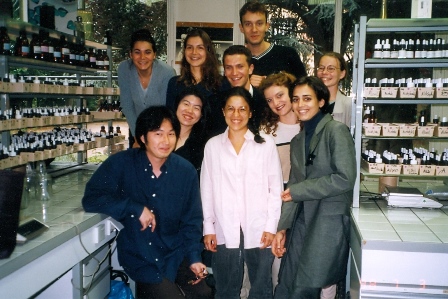 ISIPCA class Pierre Gueros Last row Yann Vasnier in the middle of it all, Carla Chabert, Violaine Collas, Hideki Yamamoto,Yassuko Takeda, Naila Hamayed,Sophie Truitard , Marie-Emilie Bouge Charabot
The years at the ISIPCA were one of the best times of my life. And I must say that our little crowd of students was highly motivated. Violaine Collas, Yann Vasnier, Carla Chabert, were my partners in crime. My teachers were Dominique Ropion (IFF), Jean Jacques Etienne (Rochas) and of course Isabelle Doyen (Annick Goutal).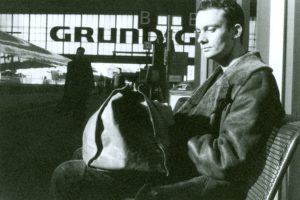 Pierre on the Midnight Train to Drom in Germany
I spent one year in the military to serve my country in the military Police. I took my chance and joined drom fragrances in Germany. I remember taking the night train between Paris and Munich because I wanted this moment to last longer. I did not know yet I was going for almost 16 years before working again in Paris. I am a born Parisian and Paris plays a big role in my life.
I am in love with the city. For me it is the most beautiful city in the world. Nowhere else you can find so many majestic buildings, large boulevards, a real cosmopolitan city where people, live, work, party…There was a time, not a long time ago, where everything you imagine was still produced in the city. Until the beginning of the 90s, cars were produced in the 15th district and Boulogne-Billancourt, cloth and apparel in the 2nd and 10th district, leather and fur modern tanneries around Republic. Paris is still one of the only big city in the world where bread is baked every day in every corner, people work and live at the same place. Paris is for me an ever ending source of inspiration.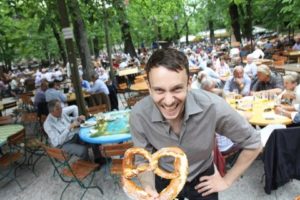 Pierre enjoying Munich
At drom fragrances , first I was offered a position in fragrance evaluation and very quickly as a trainee perfumer. I gained experience under the supervision of senior perfumers including Valérie Garnuch-Mentzel and Barbara Zoebelein and by working on small projects and technical reworks.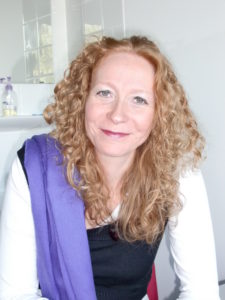 Perfumer Valérie Garnuch-Mentzel
I will always remember the first real project I got which was a technical rework without musk ketone of an already sold fragrance. I loved my new role, my new colleagues, and my new country. I finally cut the strong link to Paris and by loving Munich so much, discovered I could now live anywhere in the world…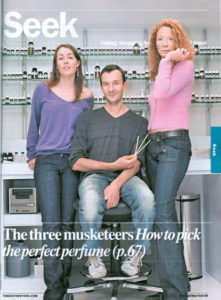 Working in NYC with Delphine Jelk ( now Guerlain), Pierre and Valérie Garnuch-Mentzel are on the cover of Time Out 2009
And the occasion came very quickly as drom offered me to spend three years in New York City, working in the newly opened studio in Tribeca. This beautiful place was very inspiring compared to so many classical offices. Brick walls, iron pillars, on the street level, people could watch you working and you had the feeling being part of the NY flow, the NY crowd and the NY spirit…With Jean-Louis Grauby one of the most talented perfumers I have ever met, I learnt everything you should know about the US Perfumery Industry, the key people and the specific way of formulating for US mainstream consumers and clients…. Overdose of fruits, white powdery musk, bold florals and edible notes. Everything I learnt a few years ago was now worthless and I had to begin again from scratch.
And again, like an unfaithful Romeo, I felt again in love with the city and the country.
I used any of my spare time to visit Wyoming, North Dakota, New Mexico , the smallest village in Upstate New York or the Heritage Village on Staten Island…You cannot work in the US to understand it is the size of a continent. People in Europe think when you are moving to New York you will live in a very modern high rise building and in fact I was living in a 120 years plus brownstone close to Central Park which was very nice but had nothing to do with modern standards.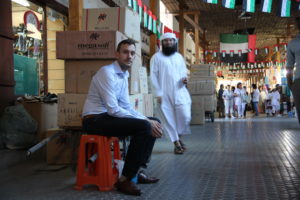 Pierre in Dubai
Going back to Germany after New York was a great chance. As Aristocrats in the 19Th century who toured Europe to become worldly, I came back as a full experienced perfumer…I was working mostly on Fine Fragrances and Hair Care. I was showing already great interest in the Middle Eastern Market…The classical orientalist love of the sophisticated and mysterious cities of the Levant…I began to create some of drom's first collections for the Middle East, travelling a few times to Dubai, also going to Lebanon or Saudi Arabia….
After more than eleven years it was time for me to grow and prove myself in another great company and took the chance to join Symrise in Dubai. It was a very big decision to leave the familiar atmosphere of the western world to go to a country with a different language, religion, culture and once again perfumery.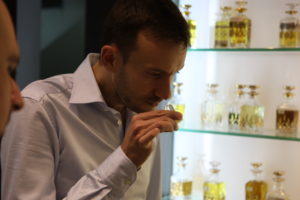 Pierre smelling attars in the Souk
Dubai from the outside and the first impression looks very modern. Almost twenty years ahead of European cities. Skyscrapers, beautiful road system, very advanced technologies everywhere and modern administration…but if you scratch a little bit the surface you discover that Dubai is a real oriental city and digging into this aspect made me love a city I was not very keen at the first sight.
Drinking a tea with condensed milk , a flat bread for one dirhams in the Deirah souk, going to the galleries in Al Quoz to discovered Palestinian and Iranian artist, looking at the abras in the sunset and the voice of the Muezzin, sleeping in the desert in the beautiful dunes of Liwa. Symrise just inaugurated a beautiful perfumery studio in Media City and I was the first perfumer to be fulltime in Dubai. Three years long I discovered the mysteries of agar wood, rose and saffron but also the delicate art of developing French Orientals, these perfumes inspired by the mix tradition of West and East.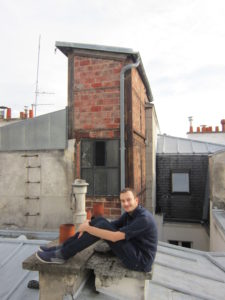 Pierre sur la toit on the roof in Paris 2016
After working in Symrise Dubai, I am back home to my first love, Paris. You always remember your first love and the city is very familiar to me, I did remember the smells on the streets, not only the pleasant ones, the beautiful city of my early life and the very exciting and demanding world of Parisian perfumery.
I had the chance to have already many lives as a perfumer, cannot wait for the ones to come.
Pierre Constantin Guéros, Perfumer for Symrise
Fragrances by Pierre
AJMAL Utopia II Pour Homme (2014)
AVON Homen (2009) , Derek Jeter Driven : Aromatic Spices (2009) , She's So Charming (2013), Justine Pretty In Pastel (2014), Scent collection Tantalizing citrus (2015)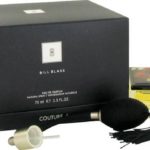 Bill Blass Couture #6
BILL BLASS Couture 1 , Couture 6 , Couture 8 (2008)
BORSARI 1870 : L'ARTE DEL PROFUMO Assenxio / Assentium (2009)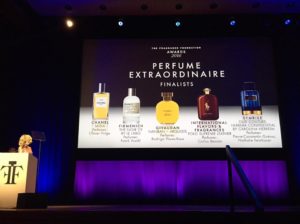 Carolina Herrara Oud Couture was a Fragrance Foundation USA top 5 finalist (CHANEL Misia won this year)
CAROLINA HERRERA Oud Couture (2015)
DERAAH Algezira Forest (2015) , Jaddid Lumber (2014), Al madinah (2015) ,Realm al jazerra (2016)
FERRARI Red Power Intense (M)(2014) ,Amber Essence (M) (2015)
INITIO – THE ABSOLUTES Addictive Vibration (2016)
JESUS DEL POZZO Rose Oud nights (U)(2015)
KRISTIANSAND NEW YORK New York For Men (2009)
MONOTHEME Earth Collection : Frangipane Delle Maldive (2008)
NOOKA Nooka (2009)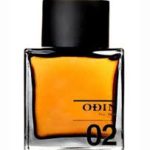 ODIN NEW YORK 02 Owari with Perfumer and former contributor Kevin Verspoor, (2009)
PARFUM QUARTANA Venetian Belladonna (2016)
POLICE Police Silver Wings (2006) , Police Pure Dna(2009) ,Police Gold Wings(2008), Police To Be The King (2013)
PUPA Fiore Di Pupa 2 (2010)
SCORPIO Ambitious (2015)
SERGIO TACCHINI Club Edition Monte-Carlo (2016)
WIENERBLUT Volkamaria(2012) , Indisch Leder (2012) , Panasch (2012) , Florentiner (2012) , Nord de Nord (2015) ,Ex voto(2015) ,Palais Nizam (2015) , KlubWasser (2009)
YARDLEY Poise Noire (2016), English Dahlia (2016)
ZARA Sandalwood (2014)
Editor's Note: Pierre is a guest contributor for CaFleureBon and has penned two articles 1000 days in Dubai and an Event Report on The 25th anniversary of the Osmotheque
We have two draws for registered readers as follows: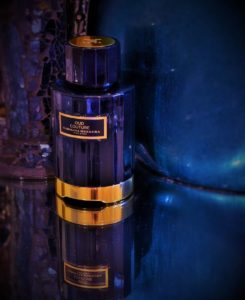 Worldwide : The 2016 Fragrance Foundation Finalist for Perfumer Extraordinaire Carolina Herrera Oud Couture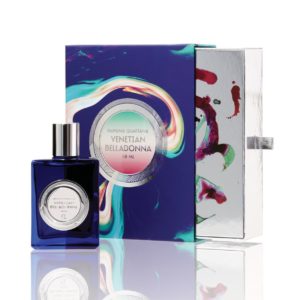 USA : Parfums Quartana Venetian Belladonna
Please leave a comment about what you found fascinating about Pierre Guéros, his path to perfumery (I am sure he will be reading this) a particular quote or story, your favourite perfume from his body of work, where you live and which of the two fragrances you wish to win. If you tweet, share on facebook, Pin, instagram @cafleurebon or tweet @fifthsensenyc @symriseag #PierreGuerosYoungPerfumer your comment will count twice. Draw closes 8/6/16
We announce the winners on our site and on our Facebook page, so Like Cafleurebon and use our RSS option…or your dream prize will be just spilled perfume