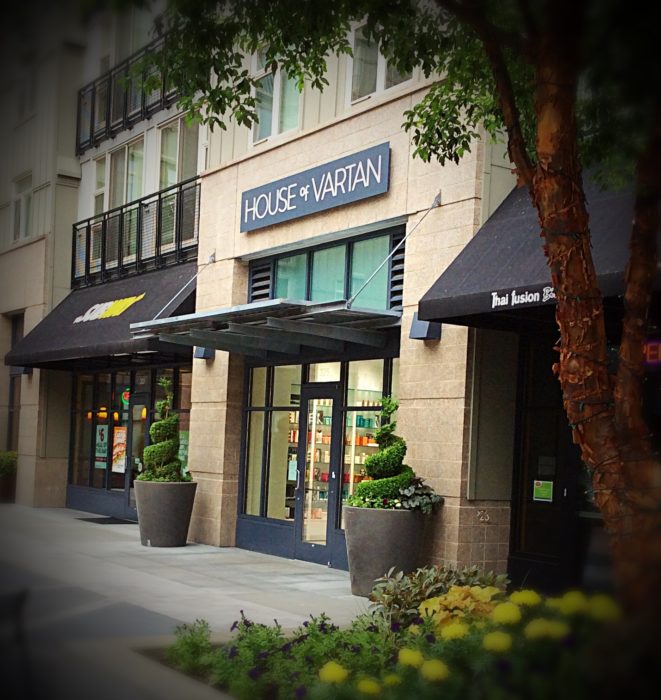 House Of Vartan in North Seattle, WA Photo by Robert Herrmann for ÇaFleureBon all rights reserved
When fellow perfumista Jakub Piotrovicz of the Persefume blog and Mendittorosa Odori di Anima told me about a new perfumery in North Seattle, House of Vartan, my nose perked right up! It's practically in my backyard. We are blessed to have some wonderful niche perfume shops here like Parfumerie Nasreen and Essenza as well as the larger stores like Barney's, Nordstrom's, Sephora, and Ulta, but there's always room for more if it means more niche, natural and indie and artisan collections locally such as House of Kerosene, Malie Organics, Jul et Mad, and Eau de Italie to name a few. Brendan carefully curates his collections.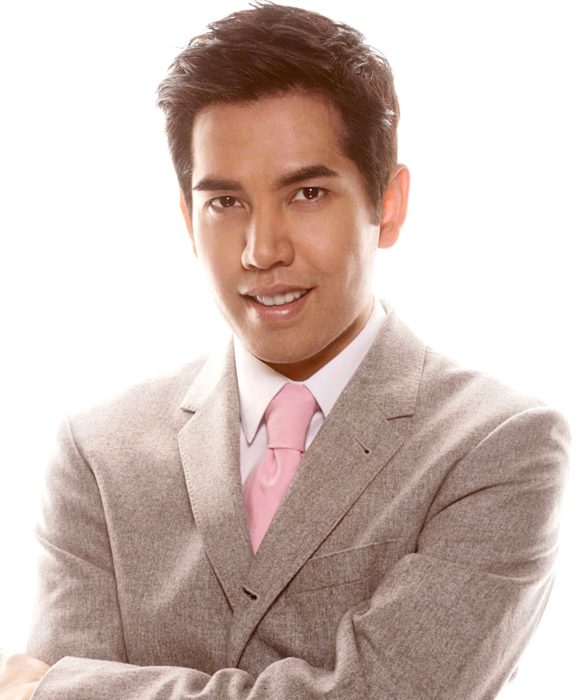 Brendan Vartan founder and owner of House of Vartan photo courtesy of House of Vartan
House Of Vartan opened last May and it is a gem of a boutique. The space is small but the collections are carefully curated. Owner Brendan Vartan is no stranger to the world of beauty, cosmetics and fragrances. Brendan has been in the industry for almost 20 years, first in Oregon, and recently in Seattle as Business Director for Giorgio Armani and Shiseido for the Northwest region. His passion, however, has always been working directly with clients and he has envisioned a place created for their needs. Having his own retail space has been a dream for him that has been realized. Located just a block south of Seattle's Northgate Mall in the Thornton Place complex, House of Vartan specializes in cosmetics and fragrances. There's also a spa/treatment space for all sorts of fabulous pampering rituals. I recently had an opportunity to sit down with Brendan and chat…..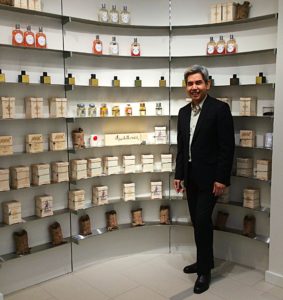 Brendan Vartan with a selection of fragrances from Jul et Mad, Mendittarossa Odori di Anima, Kerosene perfumes (photo Robert)
Brendan, how nice to see you again! Thanks for taking the time to sit down and talk with me. We'll just jump right in. Can you tell me how you came to the beauty/fragrance industry?
Brendan Vartan: I was a lover of art who always drew and colored since a very young age, I suppose I started doing makeup on two-dimensional paper faces. However, my professional career in beauty actually began by accident after college. I worked in the entertainment industry in Asia and got to see the behind-the-scenes transformative powers of makeup. I made friends with a few of the celebrities there and asked if I could practice makeup on them. To my surprise, they liked my work so much they requested me for work which led to makeup for events, runways, photo and video shoots. This experience allowed me to cross paths with people I never thought I would meet and by good fortune, I got connected with the late, great celebrity makeup artist, Paul Starr. He saw something in me and mentored my skills to another level. Just as important to me, in an industry with inflated egos and attitudes among many artists, he modeled humility and kindness.
What was the impetus for opening House Of Vartan?
Brendan Vartan: While I explored makeup, I also struggled with chronic acne and psoriasis. I began to educate myself on ingredients, science, and different techniques when harsh prescriptions made things worse and the must-have items at the counters were not working. As I applied makeup on clients, I also realized how many people were not getting the right help they needed for their skin concerns and just resorted to cover up. I decided to make my private passion in skincare and research a part of my profession. I saw that there was a real need for a retail beauty experience that is not only focused on product integrity but staff who are licensed professionals trained in the science of hair and skin treatments. I strongly believe that the right education and knowledge can take you a long way to the results you want. The idea for House of Vartan was born. What motivates me each day is the ability to change lives through beauty as I strive to make a difference with each person I meet. Beauty can be fun, but it also has that power. Sometimes, a better day follows that simple swipe of confidence boosting lipstick or just being wrapped by a beautiful fragrance that touches your soul. My pledge to my clients is this…..
1.) To provide expert knowledge & truthful recommendations.
2) To stay constantly updated and provide some of the world's most innovative products for your best results.
3.) To provide integrity in service putting you at the heart of all we do.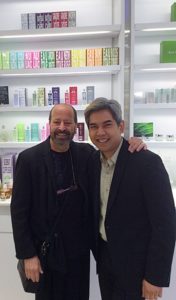 Robert Herrmann with Branden in front of L'Eau d'Italie
And fragrances…?
Brendan Vartan: To me, fragrance is the finishing touch to beauty…and actually more personal than skin care or your lipstick color. The fragrance you choose says a lot about you, your mood and how you want to present yourself to the world. Because each scent interacts with each person differently, like a fingerprint, no two people wear a scent exactly the same. This was important in choosing our fragrance lineup. For the initial lineup I wanted each range to have distinctly different personalities from each other. I focused on Niche fragrances because I personally felt there was more art and soul to their creations and characters. It was definitely a risk to focus on niche perfumes, but ultimately I decided that would be our direction for fragrances. This is not to say that I turn my nose away from more commercial perfumes, but when I discovered niche scents for the first time, I was captivated by the complexity and uniqueness from many mass norms.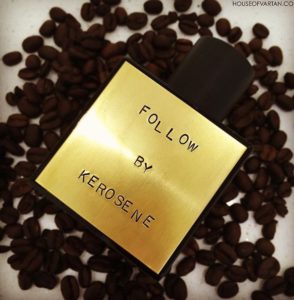 Photo courtesy of House of Vartan Follow By Kerosene… read Gail's review here
What I also appreciate about Niche fragrances is that fragrances aren't necessarily created to please the masses. It's emotionally driven and with that, people may have strong likes or dislikes to certain scents, but it's rarely neutral and out of all the clients, my fragrance clients are the most passionate about what they get and how they feel about products! I love that! It's been such a joy to meet the fragrance community in Seattle and those I've met online. In fact, because I have created a store for my clients' needs, their feedback is very important in our family of lines moving forward.
Brendan, thank you so much for this time with me. The store is beautiful!
Thank you Robert, it's been fun. Now….would you like to test the new Jul Et Mad Secrets du Paradis Rouge? Lauryn's review here
Robert Herrmann, Guest Contributor
House Of Vartan, 325 N.E. Thornton Place,
Seattle WA 98125 (206) 588-2041
Store Hours: Open Seven days a week
Follow @houseofvartan and @cafleurebon on Instagram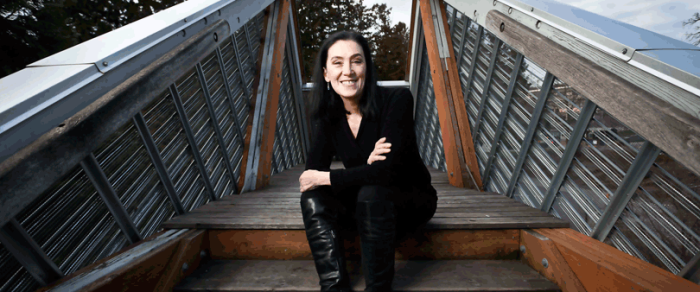 Editor's Note: Live in the Seattle area? #ShopSmall Saturday November 26, and meet one of our favorite indie and artisan perfumers, the multi award winning Dr. Ellen Covey of Olympic Orchids at her House of Vartan trunk show and James Elliott of Filagree Perfumes. There will be special discounts, VIP spa treatments, GWPS and lite bites. Coming soon a CaFleureBon We Love This Store Facebook Page. Michelyn Camen, Editor in Chief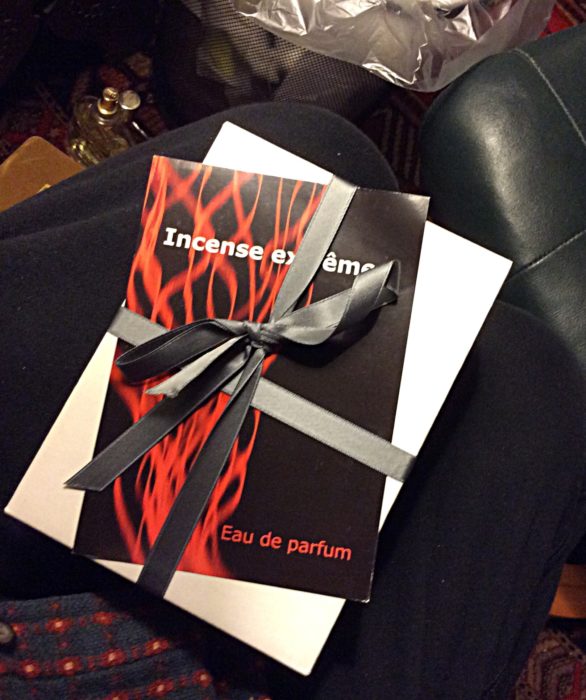 Andy Tauer Incense Extreme, Andy would do the art for the card and hand wrap each bottle like a gift.
Thanks to the generosity of Brendan Vartan we have a very special giveaway for a CON US registered reader, (you must register to be eligible here) a 2007 bottle of Andy Tauer's Incense Extreme in its original packaging. To be eligible please leave a comment with what you enjoyed about Robert's interview with Store owner Brendan Vartan, and which beauty or fragrance brands you would like to see House of Vartan carry. Draw closes 11/22/2016
We announce the winners on our site and on our Facebook page, so Like Cafleurebon and use our RSS feed…or your dream prize wil be just spilled perfume