The last time I received a Valentine's Day Card from a beau was in the 6th grade, so I have mixed feelings about February 14. Whether you're single, married or otherwise engaged, there is something special about celebrating LOVE. As with every major holiday, I don't think it's a great idea to give fragrance as a gift, (unless you know the flaçon of their desire) but a box of chocolates, a dozen roses or a bottle of champagne are clichés unless it's Moet & Chandon Dom Perignon Charles & Diana 1961 (which at $4,309 you should sell immediately to buy perfume). Not everyone can afford the Moet, so if that's not in the budget, give something scented… My top ten Valentine's Day gifts to give or to get (most are under $100).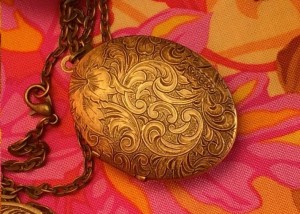 If you're broke…go baroque! Artisan natural perfumer Laurie Stern of Velvet and Sweet Pea Purrfumery has you covered. You may not have the object of your affection's heart but who cares when you can wear The Moon and Stars . Laurie's antique finish locket opens to reveal a solid perfume that has me reeling; sensuous tuberose with a hint of smoke, spice, creamy sandalwood and cocoa. $52.00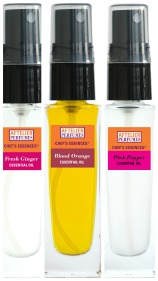 The extent of my cooking skills is popping a Lean Cuisine into the microwave. I need serious help. No fear, Mandy Aftel's Aftelier Perfumes All Natural Chef Essence Sprays are here to add dash to any dish I manage to burn and Mandy thoughtfully includes recipes on her site. My favorites are the Fresh Ginger, blood orange and pink pepper sprays. They're also delicious used in cocktails, particularly important if your guest really needs to be a little tipsy before eating your dismal attempt at a four course dinner. Whether you are a gourmet chef or culinary challenged Aftelier Chef Essences are a great way to spice up your love life. Prices range from $16-$39/30 ml bottle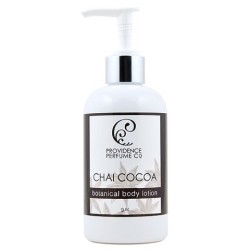 I once received Whitman's chocolates in a heart shaped box and of course bit into the dreaded nougat filled bon-bon. I do love the scent of chocolate, especially on my skin. Chocolate is an aphrodisiac but scaly dryness is a turn off. Artisan perfumer Charna Ethier of Providence Perfume Co Cocoa Chai Body Lotion is made using a 100% natural formula blended with organic olive, aloe, coconut and jojoba oil to hydrate, so you and that special someone will love the skin in you're in. Scented with cocoa, vanilla, ginger and cardamom, wear with caution… someone might leave teeth marks on your arm. $36/9 oz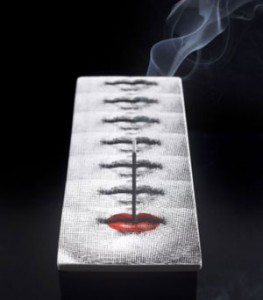 I am already a huge fan Fornasetti Profumo's ceramic candles that feature the enigmatic visage of Lina Cavelieri, the House's operatic muse. I am mesmerized by the indolent scent created by Master Perfumer Olivier Polge known as "Otto", with notes of aromatic balsam, thyme, orris root and incense that evoke a dark lover's caress. The Bacio Incense box with a ceramic lid on a rosewood base is haute not headshop and doubles as a keepsake box for love letters. If those red lips could speak, they would whisper "buy me". A smokin' gift that you don't inhale. ($245/ceramic lid box with 80 incense sticks) available at Barney's NY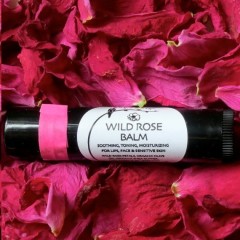 Speaking of lips, are yours smoochable? No one wants to kiss a chapped mouth and no matter what Katy Perry says cherry chapstick really doesn't do the job. Natural perfumer Irina Adam of Phoenix Botanicals Wild Rose Lip Balm, is gently scented with hand plucked wild rose petals, and uses organic shea butter so your pucker is silky smooth. Bonus…the tube is recycable so you can kiss all night and do good for the environment. $6.00/.21 oz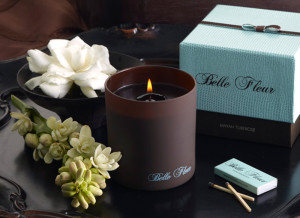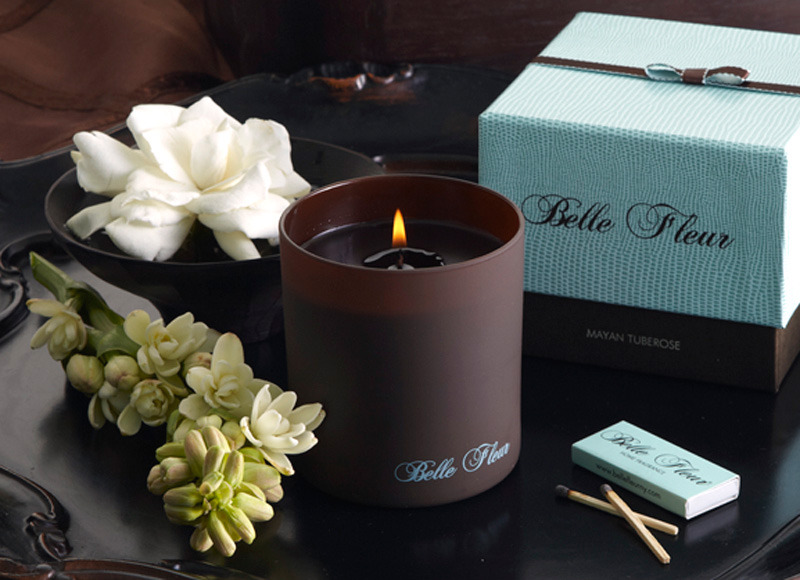 I have a theory that Belle Fleur Fine Fragrance Mayan Tuberose candle (composed by Jerome Epinette) a favorite of Beyonce's, was burning when Jay Z and Bey conceived Blue Ivy. The scent wafts through the room, mysterious exotic white flowers, heady with gardenia, ylang ylang and of course tuberose. Tuberose was considered so seductive that in Medieval times, young women were not allowed to walk out at night through a garden while they were blooming Cancel your plans for the weekend, you aren't going anywhere. $74.00/ 7.5 oz / 210 g. Burn time: 50-55 hrs;Made in the USA Matchbox included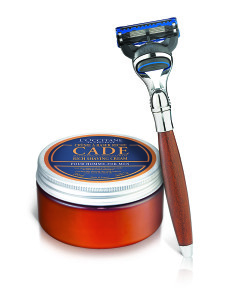 Guys, does your five o'clock shadow show, because if it does it's scratching up our faces. L'Occitane Cade Plisson Razor and Shaving Cream Duo is a fabulous set that includes an ergonomic razor and rich aromatic cade scented shaving cream. Cade grows wild in the Provencale scrubland, smells a bit like juniper and has healing properties used by Mediterranean men for centuries. Manufactured in Provence, L'Occitane distills the cade oil from the wood. The whole story is tres francais which after all is the language of love. Cade Plisson Razor and 7 oz of Cade Rich Shaving Cream/$84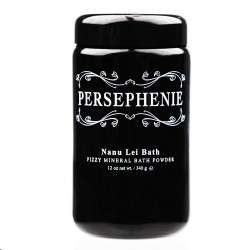 There's taking a bath and sharing the tub… either way Perfumer Persephenie Lea Persephenie Nanu Lei Fizzy Bath Powder is scented with Nanu, aka Hawaiian gardenia which is known to induce euphoria. The bath salt contains Certified Organic cocoa butter (a natural antioxidant that smooths and revitalizes the skin), mineral rich sea salts, (known to detoxify and replenish), and nourishing coconut oil,high in essential fatty acids that protect the skin from free radicals. Let it pour, this is not the time to be stingy. And the fizz? Have two flutes of champagne on hand as you listen to Chet Baker's My Funny Valentine. $46 /27.5 oz in black apothecary jar.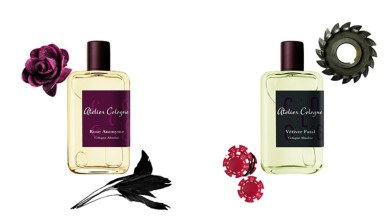 Rules Rules Rules… no fragrance for Valentine's Day? Exceptions are made and this year my choice is Atelier Cologne Rose Anonyme and Vetiver Fatal (Jerome Epinette) two scents that are actually a "couple". The romance goes something like this: Rose Anonyme is a beautiful jewel thief "who left a single rose and the scent of her perfume in its place for him to find". The" him" of course is our man Vetiver Fatal, "He took one of his passports, burned the file and began the pursuit. This time she wouldn't get away…" the rich red rose of Rose Anonyme borders on the Oriental with nuances of oud that adds a smoky effect which is dark dark and lush… a perfect counterpoint to the citrus laced grassiness of Vetiver Fatal, truer to cologne and offset by wood and a hint of a lighter oud. Rose Anonyme and Vetiver Fatal are both 18% pure perfume and are available in 200 ml with travel spray / $225- $195, 100 ml $150-$130 and 30 ml travel spray $85- $80.available at Atelier Cologne Boutiques Worldwide and online
–Michelyn Camen, Editor in Chief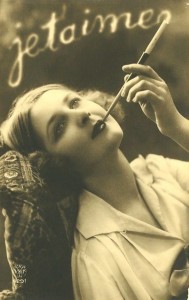 Of course we have a little love for our registered readers ONLY as follows
WORLDWIDE: The Queen of Green, Mandy Aftel is graciously offering Aftelier Perfumes All Natural Chef Essence Sprays in ginger
WORLDWIDE: Thank you to NY sweetheart Irina Adam of Phoenix Botanicals Wild Rose Lip Balm
USA, CANADA: Sylvie Ganter Cervasel and Christophe Cervasel, a coup de foudre couple and their wonderful team from Atelier Cologne North America are offering one reader their choice of a 30 ml engraved travel spray of either Vetiver Fatal or Rose Anonyme
USA: From another coupe de foudre couple of Tony Perez and Meredith Waga Perez Belle Fleur Fine Fragrance Mayan Tuberose
USA ONLY The Lovely Laurie is offering a The Moon and Stars Oval Scent Locket
USA ONLY: the beautiful Persephenie is kindly offering Persephenie Nanu Lei Fizzy Bath Powder
USA ONLY: Thank you to the gorgeous Charna Ethier of Providence Perfume Co for Cocoa Chai Body Lotion
To be eligible please leave a comment with what you thought of my top ten selections, which you are coveting, (The L'Occitane and Fornasetti are not part of the draw but you can covet) your choices should you win, how you plan to spend Valentine's Day and where you live. Draw closes 2/7/2015
We announce the winners only on site and our Facebook page, so like CaFleureBon and use our RSS option…or your dream prize will just be spilled perfume.