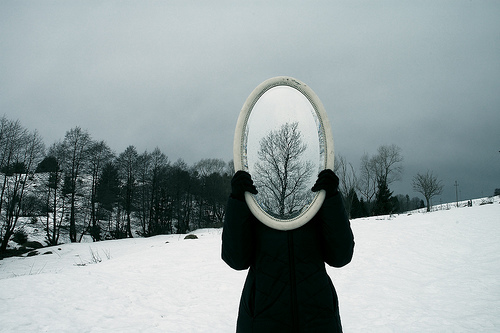 The Editors and Contributors of ÇaFleureBon are all over the map when it comes to winter. Milan and NYC have the same exact temperature today (45 F) but its freezing cold in Arkansas. No matter, we still get the winter blues. These are the top ten fragrances we love for winter that chase them blues away.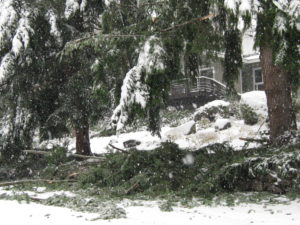 Ice Storm (Photo by Gail)
Baby, it's cold outside – and wet and very windy. As I write these words the temperature is 33 degrees F and it is raining here in the Pacific Northwest. I have to walk the dog and I know my bumbershoot will be useless in this storm. Here are a couple of fragrances that I trust to will warm me up when I step in from the foul weather:
Dusita Oudh Infini – Pissara Umavijani
Oudh Infini is my winter rose. When I wear it I see, my mind's eye, a single deep red rose dusted with snow and am overtaken by memories of the smoky air of Tehran, the scent of oud, roses, petrol and something phenolic. 2016 Oudh Inifini begins cool, like my chilled rose, but gradually warms to orange blossom and benzoin with just a bit of barnyard and animalic civet. This beauty becomes downright cozy as a rich combination of vanilla and musk gradually takes effect. Like every Dusita creation, Oud Infini lasts for many hours and the sillage is generous and enveloping. The progression of the scent is not unlike stepping from the cold and snow into the warmth of home. Oudh Infini prompts another memory, a vignette from my days in Tehran. I remember a young man in a black leather jacket – on a moped – weaving in and out of traffic, through the icy streets and up onto a snow covered sidewalk. He had a smile on his face and a bright red rose between his teeth. Oudh Inifini is romantic and lighthearted but with an amazing depth and an unmistakable sense of the rich, vibrant joy of life.
Basile by Basile: It is time to snuggle up and dry out near a warm fire. It is also time for couple of generous blasts of one of my favorite spicy oriental fragrances – vintage Basile by Basile. I much prefer this Italian mass-market beauty to the more popular (and more expensive) YSL Opium. The Basile I love is the EdP from the 1980s. This deep amber colored jus resides in a narrow, angular bottle adorned with geometric, black plastic "shoulder pads" – so 80s! As far as I know the newer version of Basile is only available as EdT. While very similar to the original, the reformulation is missing the shoulder pads and skimps a little on the rich clove, golden ylang-ylang and intense tangerine that are so generously supplied in the earlier version. The floral heart, a warm, tawny iris and rose, is much the same in both versions and the ambery base remains rich in oakmoss, sandalwood and patchouli. The sillage is moderate and the fragrance lasts for 8 hours or more. If you can't find or don't want to pay for vintage, the reformulation is a bargain at $25 or less for 100 ml. –Gail Gross, Sr. Contributor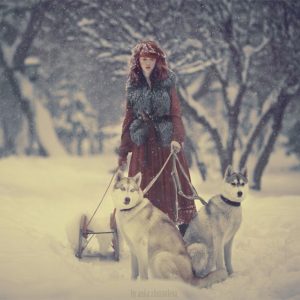 Café Noir, DSH Perfumes by Dawn Spencer-Hurwitz
I admit it: I'm mad about the bean: the bitter, round, bracing taste of the roast, the morning ritual of heating and pouring the water in my old school Chemex, the comforting sound of its raindrop drip, and the vaporous, bitter chocolate aroma while it brews. I love coffee so much I could wrap myself in it. Which is exactly what Dawn Spencer Hurwitz's delicious allows me to do. I have tried nearly every coffee perfume on the market but always return to 2011's Café Noir. This is at once the most realistic cup of joe in an EDP I've found, but it also has just enough abstraction to avoid smelling like a spilled Americano. With its deft use of a lovely chocolate-woody patchouli and beautiful floral notes that percolate down into the perfume's heart, Café Noir is elegant and luscious. Wearing it is the closest I can get to nursing a noisette in a Paris brulerie on a chilly day in DC.
02 Coze, Parfumerie Generale by Pierre Guillaume
Coze (2002) is one of the perfumes I look forward to most when the temperature drops since it genuinely makes me feel a few degrees warmer when I wear it. Pierre Guillaume's hot-blooded spice, chocolate and hemp concoction is quirky, dark and piquant, and downright toasty. With roasty notes of pimento and pepper combined with cocoa and an unabashed green hemp note, wearing Coze is like hanging out in a hippie-chic café that plays Ali Farka Toure on the sound system and serves spiced Mexican coffee while the cook has a toke. It is comforting, provoking, delicious. Just the perfume to huddle up to in a blizzard.–Lauryn Beer, Editor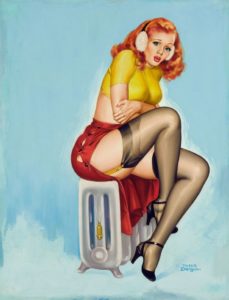 Caron Poivre by Michel Morsetti and Solstice Scents Estate Carnation by Angela St. John
I love everything about Winter; the cold, the introspection…and of course, the perfumes. Most of my fragrances are best worn in this, my favorite season, but the urn fragrance Poivre (Michel Morsetti for Caron) is the one I reach for most frequently. Crackling with pepper and carnation, Poivre's warm, spicy glow will get you through the worst Old Man Winter can throw at you. Counteracting Polar Vortices since 1954.
I loved Solstice Scents Estate Carnation by Angela St. John in May and couldn't wait to wear it come Winter. The sweet vanilla, smoky incense and spicy carnation are tailor made to turn frigid days in to smoldering hot nights. –Tammy Schuster, Sr. Contributor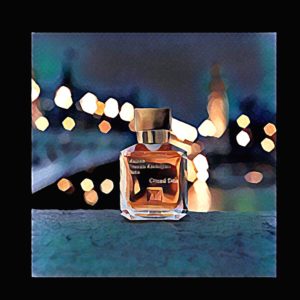 Photo by Robert
Maison Francis Kurkdjian Grand Soir, Francis Kurkdjian
Just in time for the cooler weather is this terrific Amber-centric edp from Maison Francis Kurkdjian. Slightly reminiscent of both Ambre Fétiché by Goutal and Ambra Di Luna by Monegal, Grand Soir loses the incense in Fétiché and the animalic note in Luna in favor of something that feels quite gourmand. Almost as if you are looking out of a window in Paris, the dusk and rainy winter weather creating beautiful light on the street below, reflections from the neon sign of the Tabac across the street and the soft light of the Cafe from the bottom floor of your building. —Robert Herrmann, Contributor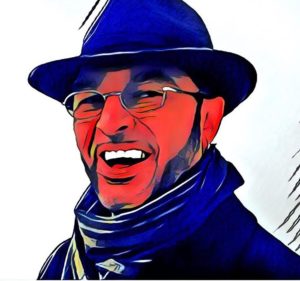 Ermano by Ermano
Serge Lutens Miel de Bois
Winter is my least favourite season and aside for the holidays, I wish I could skip it as I hate cold. The weather can be freezing cold in Milan, so I can't help but long for opulent ambers, warm spices or waxed woods. I really enjoy Serge Lutens Miel de Bois. More than a honey potion, as a friend of mine describes it, it's the smell of old waxed solid wood furniture and on my skin you can even get hints of the angora black cat that market his territory on that and now meows by the fireplace for some cuddles. Somehow it gives me comfort, but also shelter with its paws.-Ermano Picco, Contributor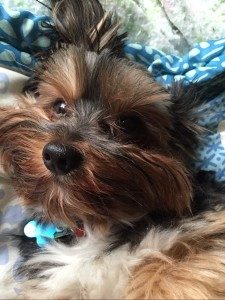 Mason is Aaron's Yorkie (photo by Aaron)
Histoires de Parfums-1740 Gérald Ghislain
This 2008 creation by house founder Gérald Ghislain and Sylvie Jourde is the pinnacle of my favorite fragrances from the house, and just so happens to be a winter favorite of mine too. A.k.a. Marquis de Sade,(the year of his birth) draws you into its clutches in the most subversive yet refined and classy sort of ways. It goes on almost medicinal, but alluring. In a matter of a few minutes this aspect leaves and we are basking in the unique scent of davana mingled with powdery aspects and spices (cardamon, coriander, possible cumin) and leather. Immortelle adds its charms firmly in the grasp of light cedar and a very dark patchouli kissed with a sweet and sexy lipped vanilla- all of which makes for a finish that's unforgettable; leaving me begging, even pleading for more. Good thing is it doesn't let you forget it, as it lingers forever on both skin and fabric. It is most certainly a welcomed addition to my winter coat and scarf– Aaron Potterman, Contributor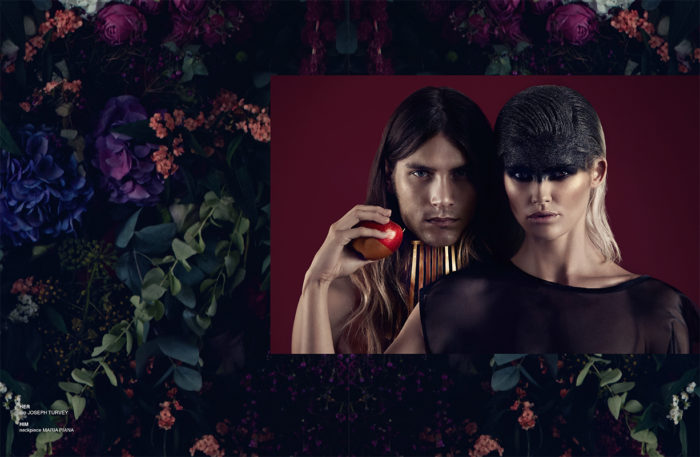 Parfums DelRae Bois de Paradis by DelRae Roth and Michel Roudnitska
Winter in NYC has been unseasonably mild; we all panicked when we had 6 inches of snow for a day. Mostly it has been cool and feels like fall, so I reach for a fragrance that is perfect for both sweater and snowsuit weather. It wasn't an apple that tempted Adam; it probably was Eve's scent. And she would smell like DelRae Roth and Michel Roudnitska's frankly sensual and intriguing perfume for Parfums Delrae. Bois de Paradis, (which is one of the top ten perfumes I own since I bought it in 2002), a warm blend of woods, blackberry, fig, rose, amber, and spices that undulate like a snake, beckoning you to abandon all thoughts of heaven and flee into the wilderness; who wants to smell like a fig leaf, when you can smell like paradise?- Michelyn Camen, Editor in Chief
For Our Top Ten Winter Draw: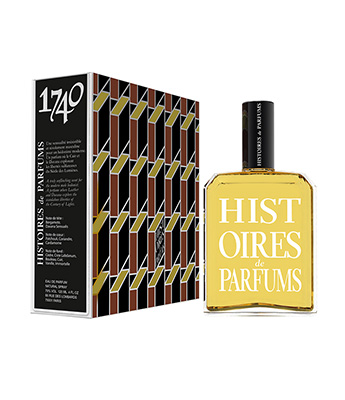 WORLDWIDE: Histoires de Parfums 1740 2.5 oz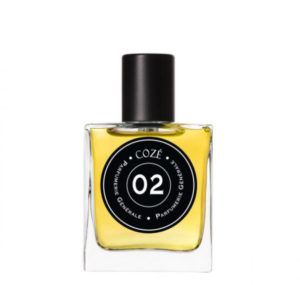 WORLDWIDE: 02 Cozé Parfumerie Générale 30 ml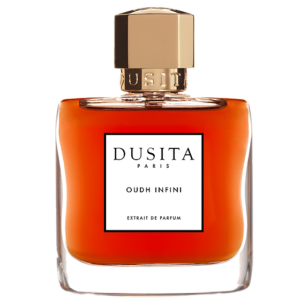 WORLDWIDE: Parfums Dusita 50 ml Oud Infini extrait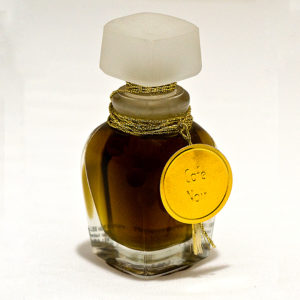 WORLDWIDE: DSH Perfumes 3 ml spray of Café Noir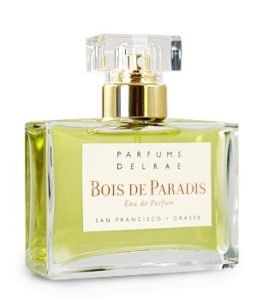 USA RESIDENTS ONLY: 100 ml of Parfums DelRae Bois de Paradis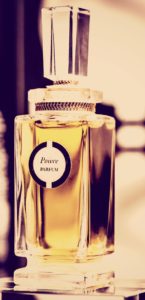 USA RESIDENTS ONLY: 7.5 ml flacon of Poivre thanks to Diane Haska, Brand Ambassador for Caron in the USA. for more information on ordering this hard to find Urn fragrance please email her d.haska@alesgroup.com or call 212-308-0270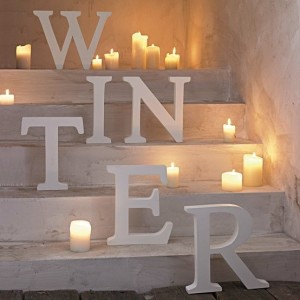 To be eligible for the best Winter Fragrances 2017, you must be a registered reader (register here) or your comment will not count). Please leave a comment with how you feel about Winter, like it or loathe it, your favorites from our top ten fragrances list, your choices from the six offered should you win and where you live. Draw closes 1/23/2017
We announce the winners only on site and on our Facebook page, so Like Cafleurebon and use our RSS feed…or your dream prize will be just spilled perfume