"End of the Spring and here she comes back..those summer days." Since every change of season deserves a top ten list these are the fragrances we "cloud 9' on. Our 2012 picks: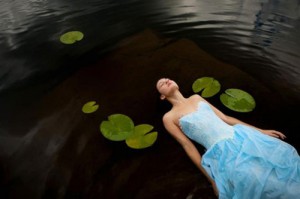 Contributor, Jasia Julia Nielson
Summer fragrances do not make up the majority of my perfume wardrobe since it's rarely very hot for a very long time in Denmark. A few refreshing fragrances will do. So what I prefer are scents that work in hot conditions as well as when the weather gods are treating us to a typical Nordic summer, fragrances which give of an aura of a warm and friendly summer when that holiday at the Mediterranean is but a distant unobtainable dream.
This summer I'm going to wear Lys Soleia from Guerlain's Aqua Allegoria line. In House Perfumer Thierry Wasser creates a sumptuous summer floral, drunk and sun-drenched with dew and nectar. Right up top a bit of citrus, but no more than that you can instantly feel a basket of white flowers that are ylang-ylang, lily and tuberose. The tropical fruits underneath Lys Soleila add to the feel of a lazy and hot summer day at the beach bar of a tropical island, shaded by a big hat and sunglasses, sipping a Piña Colada. Nothing girly or shy about this one, it's a very grown up fun-scent and indulgence. The scent of a blistering hot day, spend in the shade.
A long time summer favourite is the wonderfully sunny and invigorating Histoires de Parfums 1873 Colette. The grapefruit is perfectly balanced, and seems to last forever through the notes of the perfume as they get ever more edible, ending in a soft musky caramel , never sticky or cloying, but with just enough sweetness to embrace the zesty citrus and tart grapefruit. This one is an uplifting fragrance and it keeps me feeling fresh through any heat wave; it's quite simply a 'happy' perfume.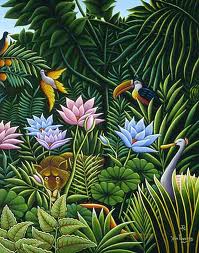 John Reasinger, Editor
I am not a "seasonal" perfume person. I wear what I like, when I like. However some perfumes just do not "work" in high heat and humidity. Summer is sun and fun and being outside enjoying nature, so I don't want anything too heavy or distracting from the scents of grass, flowers and trees. I prefer woodier aromatic scents, in general, but for summer days in excess of 90 degrees Fahrenheit these work really well for me…
Asprey London's Purple Water is among my all-time favorite summer scents. This is the signature scent of a very high end silver goods manufacturer. It smells neither "purple" nor "watery". Its delightful opening of Amalfi lemon and mandarin is crisp and clean, and the addition of jacaranda blossoms adds a dry desert-like floral aroma. Basil and ginger give just enough spice without overwhelming it. A simple finish of cool grassy vetiver, soft white pepper and clean musk feels like laying in the shade to escape a hot day.
Penhaligon's Juniper Sling is a perfect example of woody and spicy blended with cool greens and elegant flowers. Like a gin and tonic on a sweltering day, this scent is truly "cool" and makes me sigh every time I wear it. Angelica and juniper with a whisper of citrus and cinnamon are delightful. Spices and iris root keep it earthy, without being dirty. The sweeter, but dry, finish with just a hint of cherries is marvelous.
Atelier's Orange Sanguine and pefumer Ralf Schwieger exalt my favorite citrus: blood orange. This has good sillage and excellent longevity and is masterfully orchestrated. The tart berry-like nature of red orange is accented with dry spicy geraniums and subtle jasmine. The warmth of tonka, amber and sandalwood accents and adds depth to this, rather than overpowering it. Superb and yummy!!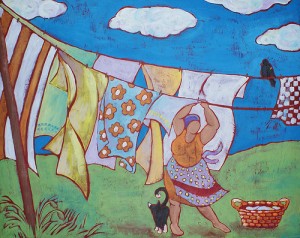 Senior Editor, Tama Blough
Living on the temperate San Francisco Bay Area coastline means I can wear any of my perfumes throughout the year, with the possible exception of serious cold-weather scents. I can still wear those on our occasional chilly summer evenings. I do like to play the seasonal perfume game, though, and look forward to wearing lighter fragrances that I can spray with abandon when the sun appears. Although many love the summer as a time to spritz the citrus-laden colognes and beach scents, I think, because I live at the beach, I want to feel a bit more like I am in the countryside.
Almost any fragrance with the word "cotton" as part of the name makes me think it will smell like detergent and dryer sheets. Not so with Phaedon's Coton Egyptien. This is the epitome of a summer comfort scent – light, aromatic, and cozy without being cloying. I find this fragrance transporting, as well, taking me to a sun-warmed garden where soft sheets are hung out to dry. Perfection.
If you prefer to smell like the garden the sheets are hung in, look no further than Opus Oils. Gold Digger, part of the diverse Les Bohemes collection, is a narcissus-based scent that opens with delightful blossoms, and then includes the leaves and dirt. More complex and earthy than the typical summer floral fragrance, Gold Digger makes me feel like I really am outside in the sun. Since I live in the fog belt, that can be a welcome sensation.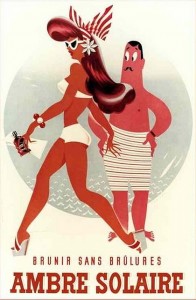 Managing Editor, Mark Behnke
One of the indelible scents of summer is the fragrance of suntan lotion on skin basking in the sun. There are three fragrances which capture this perfectly.
When I was a young child making sand castles on the beach at Cape Florida; I and everyone around me was slathered in Coppertone. Christopher Brosius also must have had a similar experience because his CB I Hate Perfume At The Beach 1966 is all about the Coppertone accord and it is spot-on. The rest of the beach is there, too.
When I was at the beach with my friends as a teenager I wore Hawaiian Tropic suntan oil and I suspect Tom Ford did as well. Mr. Ford created Azure Soleil which morphed into Estee Lauder Bronze Goddess. It smells like a lazy day at Hollywood Beach on summer break with my friends; and that is truly what a scent of summer should be.
As a teenager my first contact with European women took place poolside at The Fontainebleu Hotel on Miami Beach. The scent they all wore was that of Bain de Soleil orange gelee'. Bond No. 9 Fire Island is that smell. If I was blind and searching for my Bain de Soleil by smell alone I could just as easily pick this up instead. It feels like a beach day every time I wear this.
MichelyM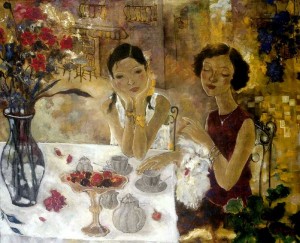 Editor in Chief, Michelyn Camen
I recently reread Colette's Flowers and Fruits which is a collection of essays, most of which were written towards the end of her life. She writes, "Now, as it so happens, I no longer have a garden. It isn't so terrible not to have a garden. It would be serious if the future garden, whose reality matters little, were beyond my grasp. It is not." Since I never had a garden of any kind and can't remember ever seeing a fruit tree, my reality is fragrance. These are the scents that burst and ripen on my skin this summer:
L'Artisan Parfumeur Mure et Musc Extreme: One of the first niche perfumes I remember buying was L'Artisan Parfumeur Mûre et Musc created by Jean La porte in 1978 (I believe it was the first fruity floral perfume). Like many fragrances of that time, the formula has changed to EU regulations. Now I wear Mûre et Musc Extreme (created by perfumer Karine Dubreuil) which is more…. more black and red berries, more warm skin musk and more longevity. There is the addition of a green citrus note that keeps it from smelling like a popsicle. And it is less…less linear and unisex. I love fruity florals year round (emphasis on fruit), but Mûre et Musc Extreme is the equivalent of my favorite summer sun dress. It is unabashedly sexy and delectable without trying too hard.
Xerjoff Lua: I am prepared to take on readers who are thinking "Why would I spend $265 for a fruity floral?" Because Lua is absolutely beautiful— that's why. Yes, there are melon and pink pepper notes in Lua (stay with me), a musky vanilla drydown (don't stop reading), but if there ever was a scent that evokes Colette's Flower's and Fruits this is it. It is July. Colette is at her Villa La Treille Muscate (the Grape Vine) in St.Tropez before the World War II. The most gorgeous Bulgarian roses bloom in her Mediterranean garden which is bordered by citrus trees. Sergio Momo, the owner of Xerjoff said in our interview , "Lua. I see a woman on a beautiful morning with her friends. A day with a slight breeze and the warm sun". That would be me.
For our Hot Fun in The Summertime draw, there are 7 of our top 10 to choose from:
Thanks to Guerlain USA 75 ml of Lys Soleila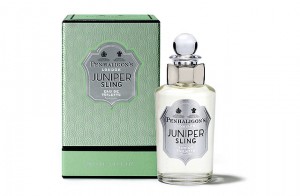 Thanks to Penhaligon's London 50 ml of Juniper Sling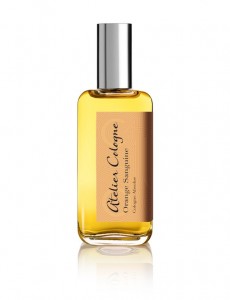 Thanks to Atelier Cologne 30ml of Orange Sanguine Cologne Absolue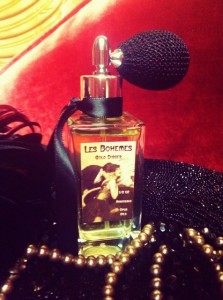 Thanks to Opus Oils by Kedra Hart 30ml of Les Bohemes Gold Digger EDP Spray (in oil or perfume)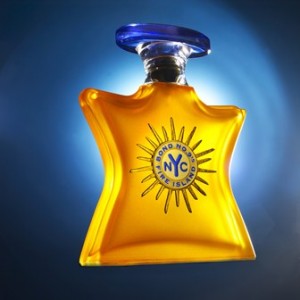 Thanks to Bond No. 9 50 ml Fire Island Eau de Parfum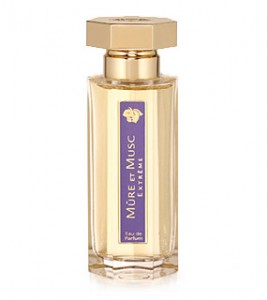 Thanks to L'Artisan Parfumeur 50 ml of Mûre et Musc Extreme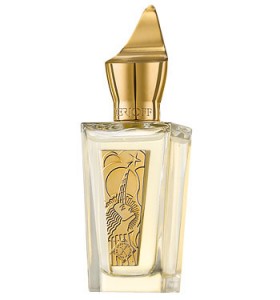 Thanks to Xerjoff 15ml of Shooting Stars Lua EDP (not in the bottle shown above)
So it's summer and we will chill-ax with this draw…just leave a comment where your favorite place to spend a summer day or night is. You can specify the fragrances of out the seven offered you would like to win in this random draw. Draw ends June 20, 2012.
We announce the winners only on site and on our Facebook page, so Like Cafleurebon and use our RSS option…or your dream prize will be just spilled perfume.
We announce the winners only on site and on our Facebook page, so Like Cafleurebon and use our RSS option…or your dream prize will be just spilled perfume.We announce the winners only on site and on our Facebook page, so Like Cafleurebon and use our RSS option…or your dream prize will be just spilled perfume.