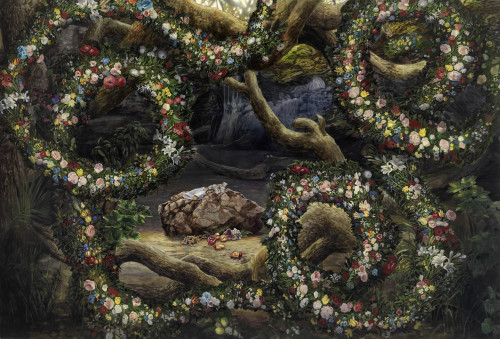 Marin Majic, Vorhang, 2013 Still Life with Flower Tendrils
You can cut all the flowers but you cannot keep Spring from coming." ― Pablo Neruda
Spring … when our spirits soar and we watch all things bare and brown turn into an explosion of colors. A temperamental season (it snowed yesterday in NYC) but it's a great time to lighten up and wear our favorite Spring Fragrances. Our top ten for 2016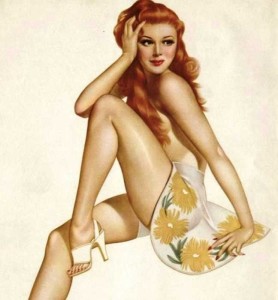 Alberto Vargas
When Spring puts a song in my heart, I invariably reach for one of my favorite perfumes, from one of my favorite houses: L' Infante by Parfums Divine (2000). L' Infante is unbelievably lovely; a perfect bouquet of Chinese jasmine, ylang ylang and peony, woven through with ivy and crisp green leaves. Tonka bean and vanilla add billowy softness, like clouds floating gently on a breeze. I feel pretty! Oh so pretty….and so will anyone wearing this charming fragrance.
Tammy Schuster, Contributor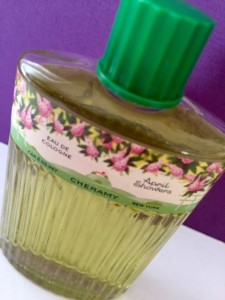 April Showers by Cheramy was released in 1921 by the US arm of Houbigant, It is the epitome of what I like about spring. It brings to mind the lovely warm days that are coming and that wonderful smell of spring in the air. April Showers does just that…there's an air of light florals and spice on a bed of powder that makes my imagination soar to glorious heights. I always think to myself, "April Showers bring May flowers". It hasn't failed yet. –Aaron Potterman, Contributor and Vintage Perfume Expert.


Ysabel Lemay Hohn
What I like about Dunhill Icon (2015) is how great of a scent it is, especially since it is a mainstream designer fragrance. Niche quality! It's a green citrus from petitgrain also with bergamot and neroli but also woody and slightly herbal from vetiver. Its perfection and my number one spring scent under a $100! –Sebastian Jara, Contributor and Founder of Looking Feeling Smelling Great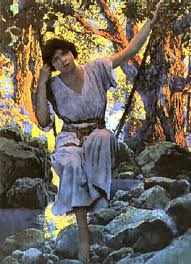 Girl on a Swing by Maxfield Parrish
.Jimmy – Bruno Fazzolari (2013) Light violets, ambergris, roses and a little mossy loam. This scent is like getting up at dawn when the flowers on the road still are damp and seeing where that road takes you before anyone gets up and out. A happy, invigorating, "me time" kind of scent perfect for damp Spring mornings. – Pam Barr Sr. Contributor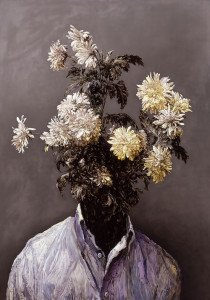 Sanae Intoxicants – Meadow Slumber: This is one of my must haves (natural perfumer Sanae Barber). Great all year long – easing winters dark days and cold nights with its fresh warm brightness but I turn to it even more when the days start to warm up and the layers upon layers of clothing start to go away. Notes:bergamot, lavender, labdanum, balsam of peru, vetiver
Charna Ethier of Providence Perfume Co. Tabac Citron (2009) is sophisticated happiness in a bottle. Timeless. It smells like a warm day in the sun in the French countryside. Notes: cedrat, lavender, black spruce, blond tobacco, sandalwood – Zee Boudreaux, Natural Perfumery Contributor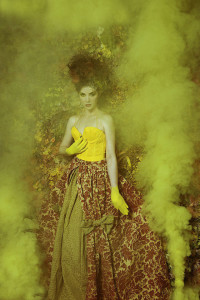 The Secret Garden Daniela Majic
Une Cœur en Mai by MDCI composed by Patricia de Nicolai in 2009 is spring in a bottle. Muguet is at the heart of this beautifully rendered scent, as delicate as a watercolor painting. The green of galbanum and hyacinth remind us of verdant shoots pushing through the earth, as puffs of mimosa clouds drift by. The aroma of first roses are carried on a gentle spring breeze. Joyful, hopeful and absolutely lovely. Michelyn Camen Editor in Chief and Bettina Korp, Guest Contributor
When spring has sprung, the season of love and passion begins. For me Anais Beguine of Jardins Ecrivains La Dame aux Camélias (2012) is the perfect choice. A bouquet of tender violets, voluptous roses and camelia that is as soft and seductive as a kiss. The base with its sensual musk and hints of vanilla and tonka awaken desire. Sprtiz it on sun warmed naked skin– Bettina Korp, Guest Contributor and Author of Nosey Nose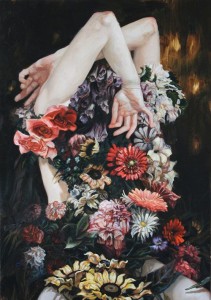 Folly by Meghan Howland
When I wear strong animalic musk perfumes, anyone within 10 feet becomes so frightened that they throw me their wallet and car keys then run away. Les Nombres d'Or Musc (2010) isn't a scary beast, rather it reminds me of the Grimm fairytale of Snow White and Rose Red, the two sisters, one shy, one outgoing who make friends with a big ol' bear. The bear is a metaphor for how deftly Mona di Orio worked with musk, taming it, reining it in, and teaching it manners. A hopeful neroli note quickly gives way to a powdery puff of almond scented heliotrope and a cheerful rose warmed by the sweetness of tonka beans. If you are like me and enjoy wearing gourmands in warmer weather, but want a fragrance that doesn't smell like a pastry, Mona's Musc is a must. Did I mention I have nearly drained my second bottle ( Wish list? The new Pierre Dinand gold flacon).
I am not a fan of BIG white florals. Instead of singing on my skin they can screech. Blame it on the indoles. Gardenia, ylang-ylang and jasmine are all DIVAS and can overpower in a perfume, shoving each each other for center stage. M.Micallef Gardenia (2002) is a chorus not an aria; beautiful fleshy blooms and peach notes sing sweetly all the way through this perfume's very long life, musk and sandalwood seeming to act as invisible cushions upon which the three white queens languorously croon into the night. –Michelyn Camen, Editor in Chief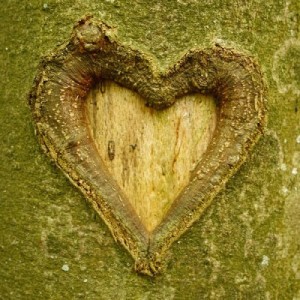 For our Best of Spring Draw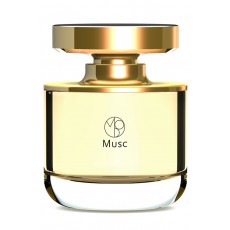 Worldwide: From our friend Jeroen Oude Sogtoen the creative Director of Maison Mona di Orio 75 ml of Les Nombres D'Or Musc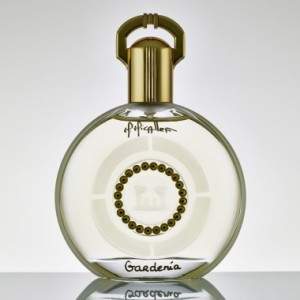 Worldwide: Thanks to the generosity of Geoffrey Nejman, Martine Micallef and the team at Parfums M Micallef we have a 100ml bottle of Gardenia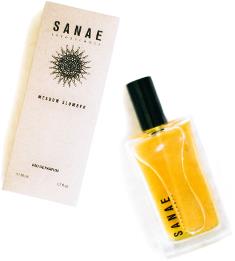 Worldwide : ALL NATURAL The lovely Sanae Barber is offering 25ml EDP bottle of Meadow Slumber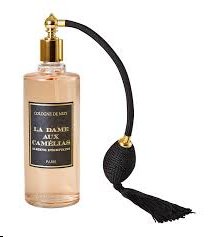 Worldwide: Notre belle amie Anais Beguine of Jardins D'Ecrivains is offering 250 ml of La Dame aux Camélias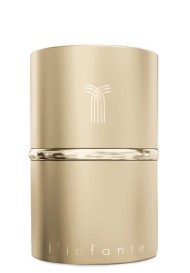 USA, Canada and EU: Merci Creative Director Yvon Mouchel for 50 ml of L' Infante by Parfums Divine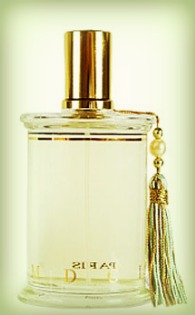 USA, Canada and EU Thank you again to Claude Marchal of Parfums MDCI for 75 ml of Une Cœur en Mai by MDCI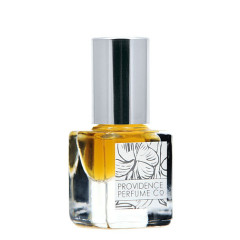 USA and Canada: ALL NATURAL 5ml rollerball of Providence Perfume Co Tabac Citron thanks to Charna Ethier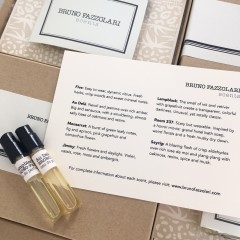 USA: Bruno Fazzolari is sponsoring a Discovery Set of Jimmy, Seyrig, Room 237, Lampblack, Five, Monserrat, Jimmy and Au Delà
Spring is a great time to start anew; to enter you must be a registered user of ÇaFleureBon. It is simple to do, just follow the prompt here. To be eligible, please leave a comment with what you thought of our Top 10 Spring Perfume choices, the fragrances you would like to win (at least one must be all natural if you are in the USA), where you live. Draw closes 3/25/2016.
We announce the winners only on site and on our Facebook page, so Like Cafleurebon and use our RSS option…or your dream prize will be just spilled perfume.