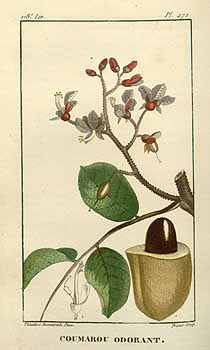 Botanical illustration Tonka bean, flower, tree
Sweetly scented of vanilla, spice, and almond, the absolute of tonka is one of the most common and important perfume ingredients. Coumarin, an important component of tonka, provides the vanilla sweetness and fresh greenness so important to a variety of perfumes.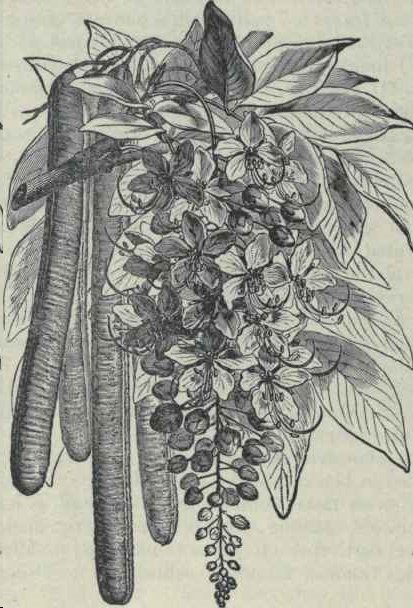 The tonka bean tree (Dipterix odorata), a legume also known as cumaru, may grow to be 1,000 years old in the rainforests of tropical Central and South America where the rose-colored flowers produce a fruit that bears a single bean over an inch in length. These trees rise over the dense tropical canopy as they seek the sun where the fruits ripen in the summer when they are gathered freshly fallen by local families while older pods can be picked up through winter into early spring. The production of the trees can vary widely, and exceptionally large volumes are produced every three to four years. These small and large harvests are handled differently by the rural Amazonian families that depend on them, with gender roles switching depending on the harvest. In low yield years, women control the harvest and use the earnings to buy food and basic resources to support the family. In high yield years, men control the income and will spend the extra money on higher cost goods such as motorcycles and chainsaws. After harvesting the beans are cured by soaking in alcohol, generally rum, for up to 24 hours and removed for drying. Upon drying white crystals of coumarin form a frosting on the surface. The beans are then shipped off for fragrance extraction.
Tonka absolute is obtained by solvent extraction of the beans and is a solid, crystalline substance that must be diluted to work with. Tonka absolute can be described as vanilla-like, spicy/balsamic, very sweet and rich, but also with hints of caramel. This complexity and versatility of scent accounts for its continued use in perfumes in spite of readily available synthetic coumarin. Tonka and coumarin have been indispensable in perfumery and the use of coumarin goes back to the beginning of modern perfumery in the late 19th century. Coumarin was one of the early synthesized fragrance components, being produced in the laboratory in 1868 from coal tar, and later widely synthesized. Its inclusion in Fougère Royal by Houbigant was the beginning of a new fragrance family, the fougère. Fougère fragrances evoke the green, fresh and sweet aroma of ferns, an effect due in part to the sweet grass smell of the coumarin. Although fougères have been called fantasy perfumes, scientists have found both coumarin and green note volatiles in ferns from France adn America, indicating that perhaps early perfumers knew their natural aromas. Paired with lavender and oakmoss Fougère Royal was revolutionary in an era of simple floral perfumes. Jicky was created about the same time as Fougère Royal and combined the synthetic essences of coumarin and vanillin with citrus and herbal notes over a warm musky base.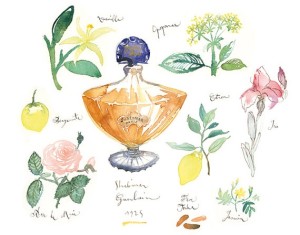 Shalimar Illustration –used with the permission of Parisian Artist Lucile Prache (Check out her art on Etsy)
In its vanilla spice alter-ego, coumarin plays an important note in oriental fragrances, displaying a sweet almond vanilla facet. When used in combination with citrus notes it accents the 'fizziness' of the citrus and adds intensity, depth, and a powdery texture. It may also balance out the animalic facets of the various musks or create, in conjunction with balsams, a powdery and dense musky note. Tonka beans are a key ingredient in many vintage perfumes such as Guerlain's Shalimar (1925), where it was used with a deft touch to give depth and diffusion to floral absolutes such as rose and jasmine. With its caramel and spice aspect, tonka is a natural for gourmand perfumes accenting notes such as vanilla and chocolate.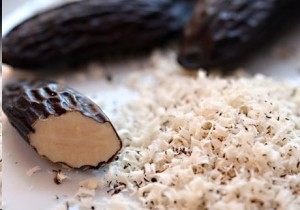 Although aromatically sweet, tonka has a bitter taste. In the plants that contain it, coumarin has appetite suppressing effects; it is manufactured by grasses and other plants to discourage grazing animals. Perhaps the presence of coumarin in the tonka bean helps to protect it from marauding bats that like to eat the fruit. The use of tonka beans is prohibited in foods in the United States, but allowed in the tobacco industry where it adds a unique vanilla note to tobacco and snuff.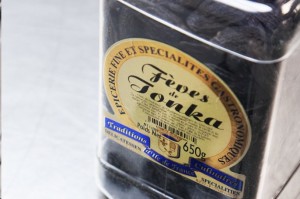 The European Union regulates levels of coumarin in food and regulators have recently warned makers of Danish pastries to reduce the amount of cassia cinnamon, which contains coumarin, in their beloved kanelsnegle or cinnamon swirl. Coumarin itself is not actually an anticoagulant but is a precursor to some drugs with that property (like Coumadin), however, it does have the possibility in large amounts to be toxic to the liver. In very small amounts, tonka bean in pastries, creamy foods, and confections, adds a unique vanilla. Some aficionados keep a supply of the beans soaked in their alcohol of choice for cooking with. Buffalo grass vodka, also called Żubrówka, is made with a sweet grass containing coumarin and Maiwein is white wine with sweet woodruff, an herb with high levels of coumarin. Lavender and cinnamon also contain coumarin and pair particularly well with tonka. Before the banning of tonka beans they were used to mask the odor of strong-smelling medicines like cod liver oil.
Sleeping Venus Titian
Tonka Bean has been associated with Venus because of its beautiful scent and are used aphrodisacs. In their native countries, tonka beans are used for courage, to attract money and is most often known asthe love-wishing bean. In fact, if you throw seven beans into a river your wish will come true. Or, as the Pagans believe, hold one in your hand and whisper your wish. Once the wish is fulfilled you may stomp on the bean or you may plant it so the wish is fulfilled as the plant grows. In South America the paste of the bean may be mixed with milk to make a sweet beverage with aphrodisiac properties.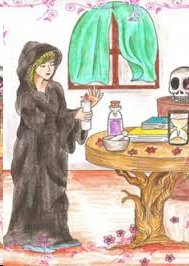 Tonka beans are used in magic potions and voodoo
In voodoo magic it may be used in mojo bags to draw money and is great for potpourris and sachets. Tonka may also be used as an anti-inflammatory and a boost to the immune system. The bark of the tree is used in a decoction to bathe fevered patients and seeds fermented in rum make a great snakebite cure. The Miskitu of eastern Nicaragua use the wood of the tonka tree for a large mortar and pestle to prepare foods and grains including a popular drink made from boiled seeds mixed with water or coconut milk and sugar then the oil from boiling the seeds is skimmed off to use as a hair tonic.
Complex and sweet, comforting yet an outlaw, the many facets of tonka add depth and balance to Fougere, Gourmand, Floral and Oriental perfumes. Like many such things, it makes life that much richer and may just, perhaps, allow your fragrant wishes to come true.
–Elise Pearlstine, Monthly Contributor and Perfumer for Tambela
For more about Fougere Royale and Coumarin please read Kevin Verspoor's article on the House of Houbigant here
For our Tonka Perfume Draw, we have chosen Perfumes that use Tonka or courmarin in both unusual ways and tradtional ways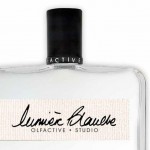 100 ml of Olfactive Studio Lumiere Blanche worldwide Perfumer Sidonie Lancesseur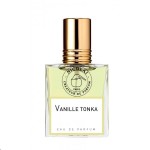 30 ml Vanille Tonka Parfums de Nicolai – Worldwide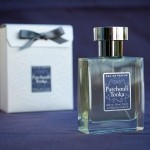 30 ml Autore de Parfum Patchouli Tonka available at Fragrance & Arts EU only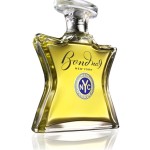 50 ml Bond No 9 New Haarlem USA only -Perfumer Maurice Roucel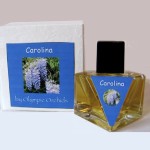 15 ml Carolina from Olympic Orchids Artisan perfumes -Perfumer Ellen Covey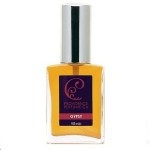 15 ml GYPSY Providence Perfume Co ALL NATURAL USA-perfumer Charna Ethier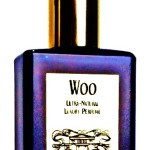 House of Matriarch Woo 3.3 ml atomiser USA RESIDENT only – ALL NATURAL Perfumer Christi Meshell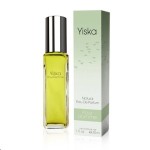 30ml Yiska Talluleh Jane ALL NATURAL Perfumer Eleanor Jane Worldwide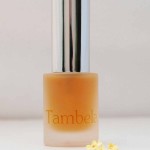 15 ml of Tea Olive Tambela Perfumes created by our esteemed Author!!! USA only
To be eligible for our Tonka in Perfumery draw, please leave a comment about what you learned from this article and as many of the fragrances you would like to win (Country restrictions, so let us know if you are an International reader). Be sure to include at least one tonka natural perfume when you post your choices. Draw closes February 5, 2014
We announce the winners only on site and on our Facebook page, so Like Cafleurebon and use our RSS option…or your dream prize will be just spilled perfume.