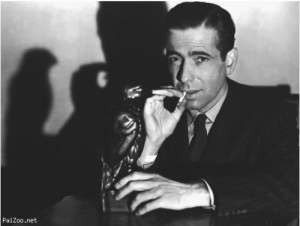 Humphrey Bogart in the Maltese Falcon
Since the 1960s, the U.S. Surgeon General has reported the inherent dangers of smoking. The use of tobacco in cigarettes became popular when soldiers in England brought them back from Turkery and Russia but it was during World War I that smoking cigarettes exploded (before that time, cigars, chewing tobacco and pipe smoking were more popular) and has been part of American culture ever since. Tobacco still has a seductive, nostalgic and familiar presence (whether it's Old Hollywood glamor such as Humphrey Bogart rolling his own cigarette in The Maltese Falcon, American Cowboys of the Wild, Wild West, or the aromatic memories of a grandfather's pipe or an uncle's cigar). Throughout history, (some studies say that tobacco began growing in America as early as 6000 B.C.) both the leaf and the smoke of tobacco were important in rituals and communication.
The four sacred plants of the Navajo Indians
The leaves—sweet-smelling, hay-like, and earthy—have been used for healing, for magic, and for ritual. Tobacco was very important in ceremonial uses for many Native Americans , as early as 1 B.C, who used this native plant for ceremony, for prayer, for healing, or as an offering. For some, the act of smoking tobacco signified words that left the mouth and were carried on the smoke into the spirit world. It is one of the four sacred plants (corn, squash, tobacco and beans) of the Diné or Navajo and the sacred pipe was used widely for tobacco by the Oglala Lakota before ceremonies or treaty signing.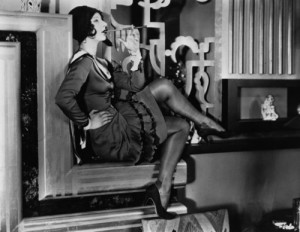 Flapper smoking
The absolute of tobacco in which the cured leaves are solvent extracted and washed with alcohol is used in perfumery for its rich, warm, slightly dirty and sweet tobacco note. It may or may not be nicotine-free. The effect of tobacco in a perfume is hard to achieve with other ingredients. Some detect a hint of whisky or caramel in the absolute; others find it coumarinic and reminiscent of pipe tobacco. It is very tenacious and is used in exotic perfumes, masculine scents, and feminine oriental blends. Smoking for women became a sign of liberation, personified by the flappers of the Roaring Twenties who puffed away and drank with abandon. Although the perfume Molinard Habanita was originally produced to scent women's cigarettes, it contained no tobacco and incorporated rose, vetiver, vanilla, and incense notes. Caron's famous fountain fragrance, Tabac Blond, created by Ernest Daltroff, is also tobacco-free but smoky and leathery nonetheless. Introduced in 1919 it represented the more androgenous female ideal of the 1920s—the women who smoked using long cigarette holders and wore trousers or shortskirts. Tobacco blends very well with sandalwood, castoretum, labdanum, clary sage, bergamot, leather, vanilla and cedar oils. Some of these, particularly clary sage, have also been used as tobacco additives for smoking. Ambergris improves the scent of tobacco.
The tobacco plant is a member of the nightshade family or Solanaceae, and is related to sweet peppers, potatoes, tomatoes, chili peppers and the deadly nightshade. The seed of a tobacco plant is very small. A ounce sample contains 300,000 seeds. The nicotine found in tobacco is a poison and, especially when extracted from the plant, can cause severe illness and death. In high but non-fatal doses it may be hallucinogenic and was used for this reason by experienced shamans and medicine men.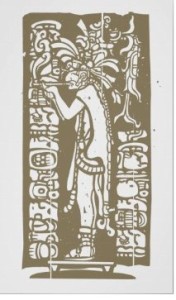 In Latin America and Native American cultures, tobacco was viewed as a gift of the gods and if tobacco smoke was exhaled it would carry thoughts and prayers to Heaven. It may be used in place of incense for communication with the spirit world. This practice was prevalent amongst the Mayans and Incans who valued it both as incense on altars but also from the mouths of the worshippers. Sometimes priests in ancient Brazil would light pipes and puff smoke into the faces of people to transmit heroic virtues. For medicinal uses the leaves may be blended to make a poultice for wounds and burns, to treat hemorrhoids, or even for earaches and toothaches. In the southeastern United States it is thought to provide relief from jellyfish stings. When inhaled it was used to treat nasal polyps and externally for bites by poisonous reptiles, ringworm, and tetanus.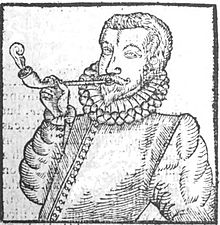 The earliest depiction of a European man smoking, from Tabacco by Anthony Chute
Tobacco may have been the crop that allowed the Jamestown colony in the early history of the United States to survive. John Rolfe was an early settler in North America and was also the husband of Pocahontas. In the early 1600s he began growing tobacco and soon found a type from Bermuda that was preferable to the local variety. He was soon exporting it to England where it became a highly valued commodity. Called "Brown Gold", it was used as currency for many years and was a cash crop in Virginia and the Carolinas where it became closely tied to slavery. Most farmers of the area grew it for transport to Europe in the early 1600s where Sir Walter Raleigh introduced it to society and promoted it to gentleman as a form of recreation. It was so profitable farmers had to be regulated to make sure they grew food crops in addition to tobacco. Beginning in the 17th century nicotine was extracted from tobacco and used as an insecticide. Until recently nicotine-based pesticides were registered in the U.S. for use as an organic pesticide but will be discontinued by 2014. In fact, it may be a nicotine-based pesticide that is one of the chemicals contributing to mysterious bee die-offs.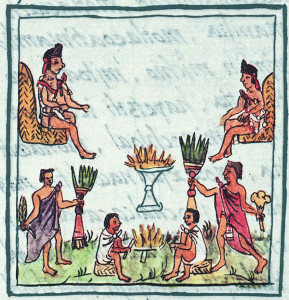 The flowers of the tobacco plant and its relatives can be very sweet and fragrant. In fact Cestrum nocturnum, the night queen, is a relative of tobacco. Many of the flowers of tobacco plants are white and are fragrant at night, sometimes strongly so. These white flowers are attractive to moths that come to pollinate them. One variety is called ornamental tobacco and seems to glow at night, inviting nocturnal pollinators. The Aztecs cultivated a plant called the jasmine tobacco or winged tobacco which is grown mainly as an ornamental.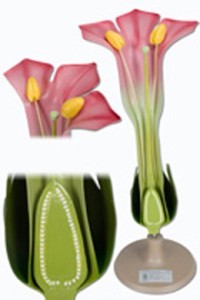 tobacco flower(nicotiana-tabacum
This same plant, along with other nicotine species may be used to produce a tobacco flower absolute which is very rare and perhaps only manufactured in privately for some perfume houses. The notes of the flower are described as reminiscent of carnations and yet very delicate and sweet with a fresh, almost fruity note.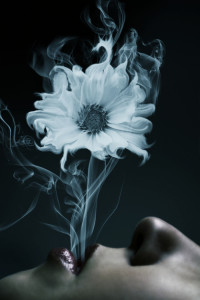 In magic and sorcery the smoking of herbs used to banish evil spirits and call forth good ones. Smoke is used before a ceremony for good luck and as an offering. Two of the most frequently smoked herbs are sage and tobacco. Smoke arising from the burning of herbs is used in divination; reading of the smoke could interpret omens before a significant event. If you sprinkle dried tobacco leaves outside your house it will help to keep the negative energies outside and a few leaves in a sachet will make for a safe journey if you carry it along. For some old-time spells it may be mixed with anise seed to influence someone's dreams, or a bottle of whiskey and two cigars at the center of a crossroads may gain you the blessing of the crossroads (especially if the whiskey is on the road and not in the car with you!).
Charles Edouard Edmond Delort: A Volputuous Smoke
The addictive magic of smoke and the potency of the herb tobacco have made it a favorite of ancient and modern practitioners of spells and meditation. For many years it was also an irresistible symbol of sex and mystery. For the addiction without the danger try a perfume with smoky, sexy, sweet tobacco…
–Elise Pearlstine, Monthly Contributor
Art Direction: Michelyn Camen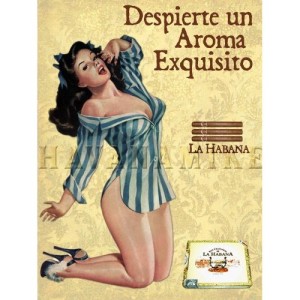 Don't inhale; spritz from one of the smokiest, sexiest and most addictive draws we have offered…
Niche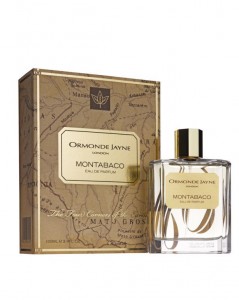 100 ml MONTABACO- from the Four Corners of the Earth Perfume Collection from Ormonde Jayne, a collaboration between Linda Pilkerton and Geza Schoen- Leather, suede, wood and tobacco leaf …a suggestive sensuality and Latino temperament. (available at Ormonde Jayne Boutiques and Harrod's)HarrHavailable AVA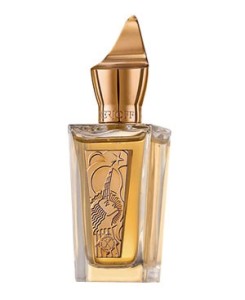 50 ml XERJOFF TOBACCO OROVILLE– includes clary sage, Italian neroli, Roman chamomile, carnation,mysore sandalwood and Cuban tobacco leaves— as smooth as Cary Grant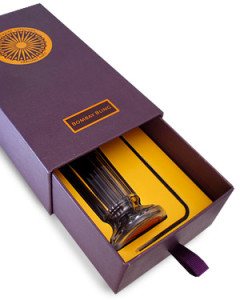 55 ml of Neela Vermeire Creations BOMBAY BLING , (a 2011 CaFleurebon winner of Best in Scent for best collaboration and one of the top 25 fragrances of the year) created by Bertrand Duchaufour. Release your inner Bollywood diva/divo with notes of lychee,mango black currant wrapped in sweet addictive tobacco. Mark's review here
Artisan
50 ml of Cognoscenti No 16, by Danielle Sergent, a winner of CaFleurebon Best of Scent 2012: Clary Sage, Tomato Leaf, Linden blossom, Leather, Black Agarwood, Benzoin, Frankincense, Myrrh and Tobacco. Tama's review here
One of CaFleureBon's Best of Scent and top 25 fragrances of 2012 from Dawn Spencer Hurwitz and DSH Perfumes, 10 ml of the dangerously delicious Le Smoking, a green chypre created for The Denver Musuem /YSL retrospective, includes oakmoss, marijuana accord (hey it was the 70s), tobacco absolue, lots of leather, orris root,clary sage and honey. Mark's review here
From Shelley Waddington of En Voyage Perfumes, (a 2011 Best of Scent awardee) 15ml of Havane pour Homme, a boozy, aromatic elixir with rum, leather and tobacco. I always think of "Papa"…Hemingway when I smell this virile and erotic scent.
100% Natural (Natural Perfumers Guild)
Charna Ethier, Best Natural Perfumer 2011 and 2012 (CaFleurebon Best of Scent Awards) of Providence Perfume Co. created Tabac Citron, a unisexy ALL NATURAL tobacco scent warmed by the sun- lemon zest, black spruce and lavender (15 ml)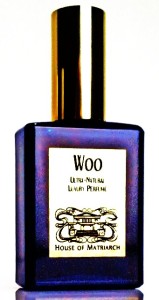 Seattle Perfumer Christi Meshell of House of Matriarch, a CaFleureBon Best of scent 2012,offers 15 ml travel size of "Woo"— as in "to court" in 33% extrait- Woo seduce with notes of tobacco absolue, ambergris and leather. John's review here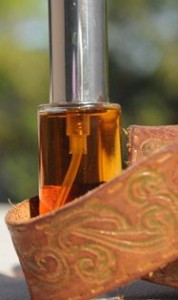 From our author, Elise Pearlstine, 15 ml of Rose of Cimmaron, as created for The Outlaw Natural Perfumer's Guild Internet project and is a rose for a "dame who dares', with smoky notes of blond tobacco, labdanum, pepper, blended with two rose absolues and patchouli. Reviewed on CaFleureBon here
To be eligible for our Dangeroulsy addictive Tobbaco Perfume draw you must leave a comment with something interesting you learned from this article about Tobacco in Perfumery AND AS MANY PERFUMES YOU WOULD LIKE TO WIN IN YOUR CHOICES . IF YOU ONLY WEAR NATURAL PERFUMES THOSE CAN BE YOUR CHOICES. DRAW ENDS FEBRUARY 21, 2013
Disclaimer: Because someone out there is going to take issue with featuring tobacco in perfumes We are not advocates of cigarrette, pipe or cigar smoking. Cigarettes contain over 4000 chemicals, over 50 of which are known carcinogens (cancer causing poisons). Quit today and wear your favorite tobacco perfume instead.None of these fragrances include nicotine or any known carcinogenic substances.
We announce the winners only onsite and on our Facebook page, so Like CaFleureBon and use our RSS option…..or your dream prize will be just spilled perfume.
We announce the winners only onsite and on our Facebook page, so Like CaFleureBon and use our RSS option…..or your dream prize will be just spilled perfume.