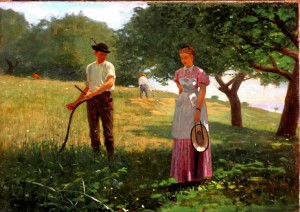 Have you ever listened to "Summertime"? Sure you have! A hip hop take from back in the day( Was it twenty ago?) when Will Smith was the Fresh Prince and life was breezy and easy. Roll down the window and go cruising with Contributor Sergey Borisov, Managing Editor Mark Behnke and their favorite warm-weather fragrances. Break dancing and boom boxes not required. "Get jiggy" with Vetiver, Colognes and Summertime!
Summer Colognes by Sergey Borisov, Contributor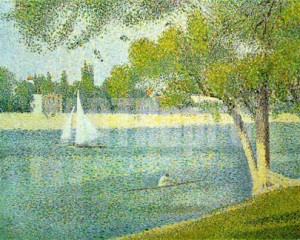 Vetiver Guerlain
Vetiver pour elle Guerlain
Sel de Vetiver The Different Company
Wilde Vetivert Grandiflorum -Aftelier Perfumes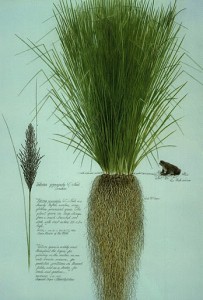 Painting Annette Cooper
Coeur de Vetiver Sacre L`Artisan Parfumeur
From the infinite range of citrus eau de colognes I prefer classical vetiver-based colognes. They ground me to the earth with their rhizomes like electrodes. And there's none more classics than the Guerlains. But there`re also great vetivers from a selective range.
Travelling in India, I found that vetiver oil is the main ingredient of Khus sugar syrup. Just add some cold water and ice cubes to refresh yourself! Sel de Vetiver The Different Company smells of that vetiver cold water and a clean body (some soapiness detected).
And Wilde Vetivert – have you read about it lately? Mandy Aftel in her first perfume line Grandiflorum developed vetiver's ability to refresh and to ground even more. She added some herbs and spices (mint, basil, coriander, clary sage) to turn it another way – a French way, a Pastis and cold water way.
And I should also mention Coeur de Vetiver Sacre L`Artisan Parfumeur – the most modern way to soothe; a cold black tea, vetiver and dust combo that reminds me of wet hemp leaves.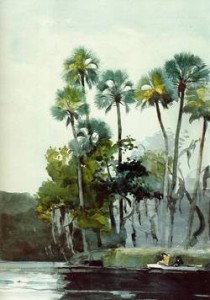 Annick Goutal
This gracious brand surprise me every summer. Some years ago I discovered Vetiver Annick Goutal and wore it so much that July and August were like a two months of Vetiver hard drinking.
Wearing it feels like one literally wears a scarf made of sea wind around oneself. Last year I found Eau de Monsieur with its fresh-dry transition from juicy citruses to dry mossy immortelle very appealing. This summer my best cooling prescription is Ninfeo Mio – fig and citruses together works great, it feels cool and gives me more green freshness than any other fig perfume in my collection. Ninfeo Mio's effect is so great that it could beat Axe effect in extreme heat conditions.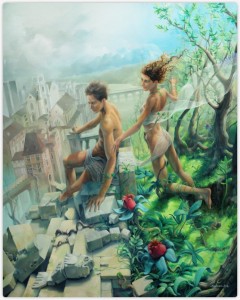 Galbanum
Pure galbanum oil is not so pleasant – but in perfumes it gives a perfect bitter green start to the composition. Keep it simple and you get Bel Respiro Chanel or a scent by Issey Miyake; they feel like bathing in summer fountains, I could bathe in these perfumes too! Le Temps d`Une Fete Parfums de Nicolai that I steal from my dear wife wardrobe every now and then is also perfect… finally, I cherish my discontinued bottle of Sous le Buis by Victoire Gobin-Daude – so it adorns my holidays in green or turquoise colour.
Eight is Enough To Keep Your Cool by Mark Behnke, Managing Editor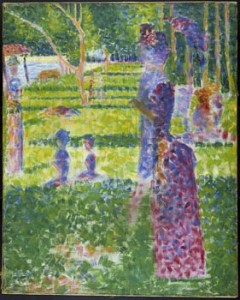 Like Sergey I am also reaching for vetiver as the mercury climbs up the thermometer. There is just something about vetiver that allows for it to be refreshing and yet not cloying or intrusive on those hot and humid days that July and August produce. I think I might own more vetiver fragrances than any other in my fragrance wardrobe and I will wear all of them throughout the summer but when I look at all of them together there are a few bottles which seem to have a lower level in them than others.
Frederic Malle Editions de Parfums Vetiver Extraordinaire– Dominique Ropion has composed the fragrance version of "Summertime" the brass of citrus, the smoky notes of vetiver and spice layered over a sensual woody musky base. This is my favorite vetiver of all time.
Lalique Encre Noire– Nathalie Lorson's Encre Noire creates a vetiver sandwich surrounded by cypress on top and cashmere wood on the bottom. All together it is a soft scarf worn on a cool summer night.
Chanel Les Exclusifs Sycomore– Jacques Polge and Christopher Sheldrake take vetiver and by juxtaposing it with violet and aldehyde create an olfactory study of sharp notes turning into something beautiful. One of the most unique vetivers I own.
Tom Ford Grey Vetiver– Like Sycomore it is the mix of floral with vetiver that sets this apart for me. In the case of Grey Vetiver it is orris and vetiver that dominates the middle part of Grey Vetiver's development. Grey Vetiver feels like it belongs with the Tom Ford Private Blend collection instead of being available as a standalone.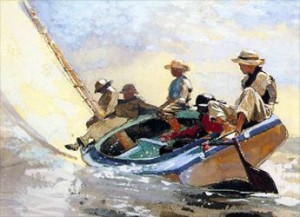 If the temperature is over 90 and I'm not wearing vetiver I am looking for a classic Eau de Cologne to splash on and in particular over the last year I've added three new colognes to my summer rotation along with an old standby.
Thierry Mugler Cologne– Alberto Morillas was asked to recreate the scent of a soap found in Morocco. Thierry Mugler Cologne is that soap brought to life. The absolute zing of citrus is beautiful here and it is laid over a base of sheer white musk. At turns energizing and sensual Thierry Mugler Cologne has been the fragrance for which I have received the most unsolicited compliments.
Atelier Cologne Oolang Infini– In truth I should just say the entire Atelier Cologne line is my favorite Summer Scent and stop writing. All six fragrances are amazing riffs on Cologne and I think all of them are great. Even so the one I first fell in love with from the line was Oolang Infini. Jerome Epinette has created a fragrance as refreshing as a gin and tonic over ice. Every time I wear this I remember why I enjoy it so much.
Dawn Spencer Hurwitz Bancha Extreme– Bancha was one of my favorite fragrances of 2010 and when Dawn told me she was working on Bancha Extreme I was intrigued. After wearing it for the last few months I am delighted all over again as she took Bancha and in Bancha Extreme created a more delineated precise composition that soars to new heights with the rising temperature. Bancha Extreme got its first unsolicited compliment recently and in a year or two it might catch up to the frontrunner.
Acqua di Parma Blu Mediterraneo Bergamotto di Calabria– This became one of my staple fragrances last summer and it did it by taking that most pedestrian of notes bergamot and turning it into a bright shining star surrounded by a host of citrus notes. I just couldn't get enough of this.
Thanks to many of our friends we have some great draw prizes to go with this. And these fragrances are so UNI Sexy
Thierry Mugler has offered three full bottles of Thierry Mugler Cologne to three winners
Atelier Cologne is offering a full 200mL bottle of Oolang Infini
Luckyscent is offering two sample packs containing a sample each of L'Artisan Coeur de Vetiver Sacre The Different Company Sel de Vetiver and Parfums de Nicolai Le Temps d'une Fete to one winner
To be entered in the draw share your favorite summer song, or your favorite summer scent from Atelier Cologne, Luckyscent, or Thierry Mugler. The Draw closes June 21, 2011.
–Sergey Borisov, Contributor and Mark Behnke, Managing Editor
Art Direction: Michelyn Camen, EIC